Applying information technology, building e-government focused on implementing
On January 9, Long An Department of Information and Communications organized a conference to summarize the information and communication sector in 2019 and deploy its mission in 2020.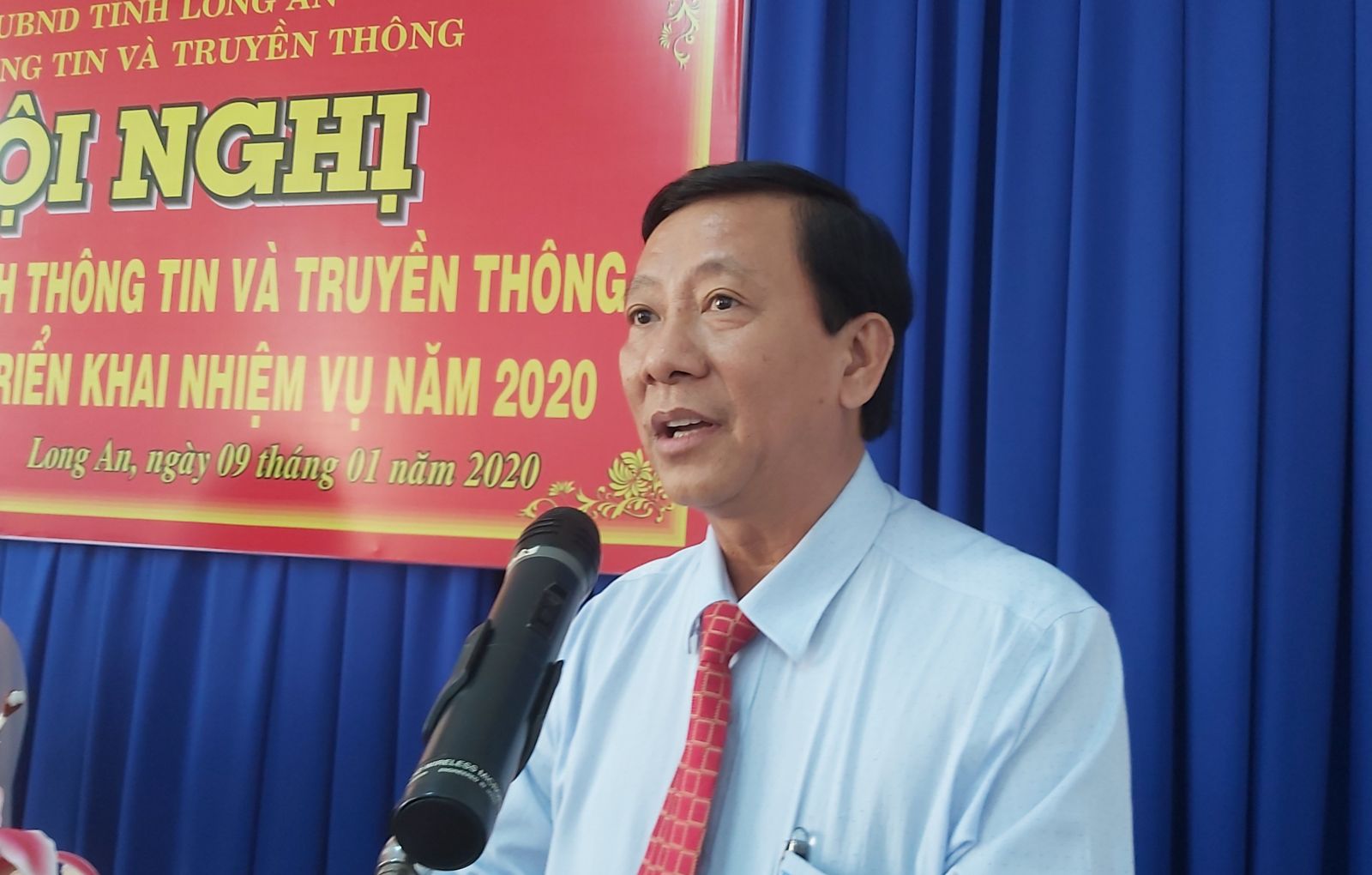 Director of Department of Information and Communications - Nguyen Ba Luan chaired the conference
In 2019, the state management tasks in the field of information and communications basically met and exceeded the plan, the field of media and press ensuring the information and propaganda activities are diversified and in the right direction.
Newspapers inside and outside the province run under the legal framework. Post and telecommunications businesses made positive contributions to the local budget and social work.
The radio system was constantly strengthened in terms of content and facilities. It completely invested in 52 out of 192 commune-level Radio Stations in the year.
In addition, deploying, applying information technology and building e-government are focused on implementing, following the provincial plans, guidelines and projects and in line with the orientation of Government, Ministry of Information and Communications.
The common IT application systems of the province continue to promote efficiency, the results of the IT application of industries and levels have changed positively, the rates reached and exceeded the plan targets. The task of ensuring network information security is focused on implementing, preventing serious information insecurity incidents.
Completing to upgrade provincial data integration center, synchronously deploy specialized data transmission network from province to communes and ensure basic technical infrastructure conditions in building e-government.
Mr. Nguyen Ba Luan - Director of Department of Information and Communications said that the Department would set out some key tasks by 2020 such as building a complete foundation for building e-government; deploying anti-malware solutions to protect 100 percent of servers and workstations; propagandizing widely on IT application deployment, building e-government, providing online public services to serve the government and society's needs.
At the same time, the department also well monitors the implementation of the speech mechanism and provides information to the press of the state administrative agencies as prescribed; reviewing and advising effectively the information cooperation with the press agencies./.
By Le Duc – Translated by Duc Tam
Source: http://baolongan.vn/ung-dung-cong-nghe-thong-tin-xay-dung-chinh-quyen-dien-tu-duoc-tap-trung-to-chuc-thuc-hien-a88554.html