At least 10 dead in Indonesia flooding
At least 10 people were dead and eight others missing after flashfloods swept through parts of Sumatra island, the Indonesian province of Bengkulu on April 26, according to the provincial disaster mitigation committee.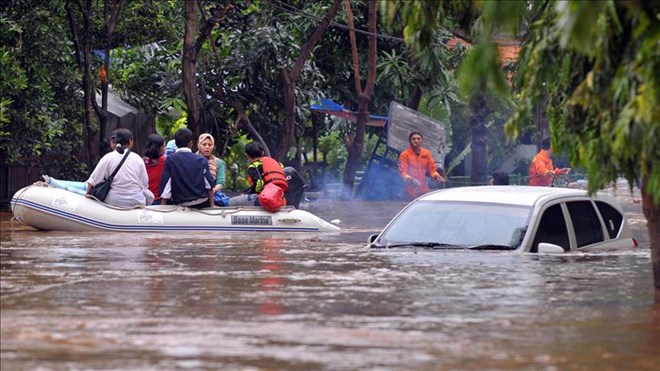 Illustrative image (Source: Internet)
Bengkulu Governor Rohidin Mersyah sent forces to rescue and evacuate victims, and mitigate the impacts of floods and landslides, especially on major routes.
Public kitchens, medical stations, evacuation shelters have been set up to cater to those affected by the flooding. Heavy equipment have been deployed to landslide-hit areas.
Incessant rains caused several rivers in Bengkulu to overflow their banks, flooding several parts of the province.
The flood also caused landslides, cutting off land communications among districts in Bengkulu and between the province and other localities, including South Sumatra and Lampung./.
VNA