Can Duoc handles administrative documents early and timely, reaching over 98.8 percent
Over the past time, Can Duoc district has focused on implementing the administrative reform program, aiming at the benefits of the people and businesses in order to improve the performance of official duties of cadres, civil servants and officials, and modernize the state administration. Documents under the authority of the district level are quickly implemented by applying information technology in receiving and returning relevant documents, facilitating the management of localities, making it easy for businesses and people in their work.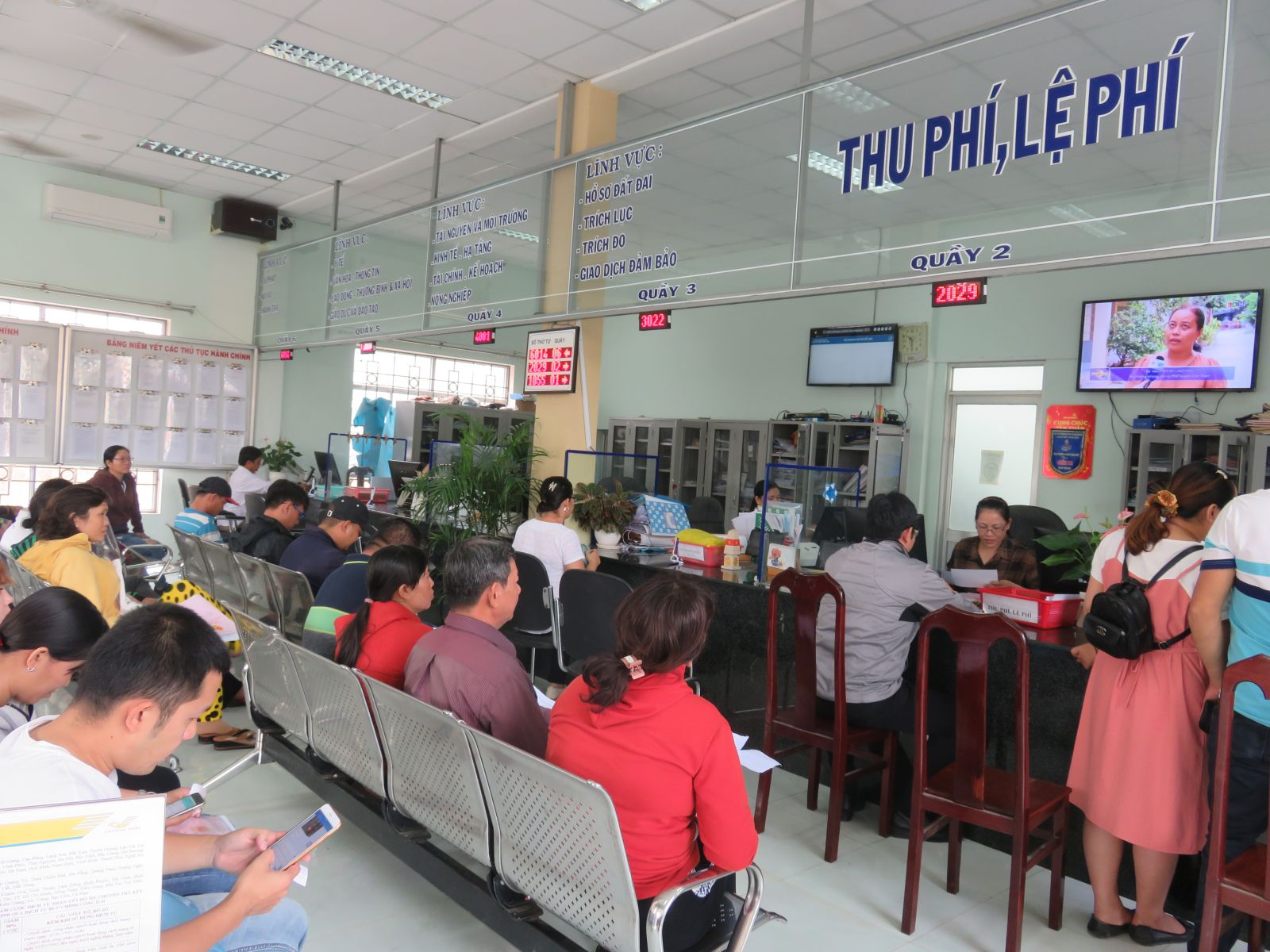 People come to Can Duoc Public Administration Center to carry out administrative procedures

Accordingly, the result of administrative procedures from November 5, 2018 to November 4, 2019 in the district (including district and commune and town levels) was 77,546 records. In particular, the number of files resolved timely and before the deadline reached over 98.8 percent; Only 1 percent of overdue files was resolved.
In addition, at the District Public Administration Center, the total number of administrative dossiers was 31,277. In particular, the number of files resolved before the due date and reached 98.08 percent, the number of overdue files was 1.92 percent.
Especially, from June 1, Can Duoc district organized to receive records via public postal services, online service of levels 3 and 4. Accordingly, up to now, 563 records have been received via the public postal service. In particular, the district Public Administration Center received 277 records; The People's Committee of communes and towns received 286 records. For online service records of level 3 and 4, the District Public Administration Center performed thirty procedures of level 3 and two procedures of level 4 with a total of 2,439 records.
Chairman of the People's Committee of Can Duoc District - Huynh Van Quang Hung said that Can Duoc district will synchronously implement solutions to quickly solve administrative procedures in order to shorten the processing time compared to the time limit prescribed by law in order to continue effectively implementing the administrative reform in the coming time. At the same time, the district strengthens solutions for publicity and transparency associated with the responsibilities of administrative agencies, proposing the province to simplify administrative procedures and related regulations that are still in trouble, inadequacies or no longer suitable, causing difficulties for production activities, business and people's lives./.
By Mai Huong – Translated by Duc Tam
Source: http://baolongan.vn/can-duoc-giai-quyet-ho-so-thu-tuc-hanh-chinh-truoc-han-va-dung-han-dat-tren-98-8--a85922.html