Domestic labour market bouncing back: GSO
The domestic labour market is bouncing back, with 50 million people getting jobs in the first quarter of this year, according to the General Statistics Office (GSO).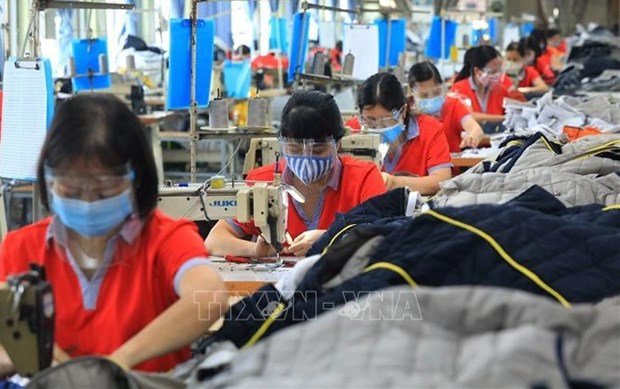 Illustrative image (Source: VNA)
Pham Hoai Nam, head of the Department of Population and Labor Statistics at the GSO, told a press conference in Hanoi on April 12 that although more than 16.9 million people above 15 years old have still been affected by COVID-19, the figure represented a drop of 7.8 million people as compared with the previous quarter, the sharpest decrease since the outset of the pandemic more than 2 years ago.
Private business establishments attracted the most labourers returning to work after COVID-19 (55.4 percent), he said, stressing that the average income of labourers has also increased from the last quarter of 2021.
Thanks to the Government's resolve to speed up socio-economic recovery and development, the unemployment rate was 2.46 percent, down 1.1 percentage point from the previous quarter, Nam noted.
However, the official said, the market remained unstable as the workforce rise was mainly seen in the informal sector and the jobless rate still stayed high.
Given this, the GSO suggested concertedly rolling out solutions to improve the business environment, supporting employees and employers, and accelerating the economic recovery and development programme.
The Government should implement suitable training policies and programmes to improve labour force quality and the competitiveness of the national economy, the agency said./.
VNA