Foreign experts working in Long An checked quarantine and supervised
On November 6, the delegation of the National Steering Committee for Covid-19 Disease Control and Prevention inspected immigration management, isolation and medical supervision for foreign experts entering Vietnam working in Long An province.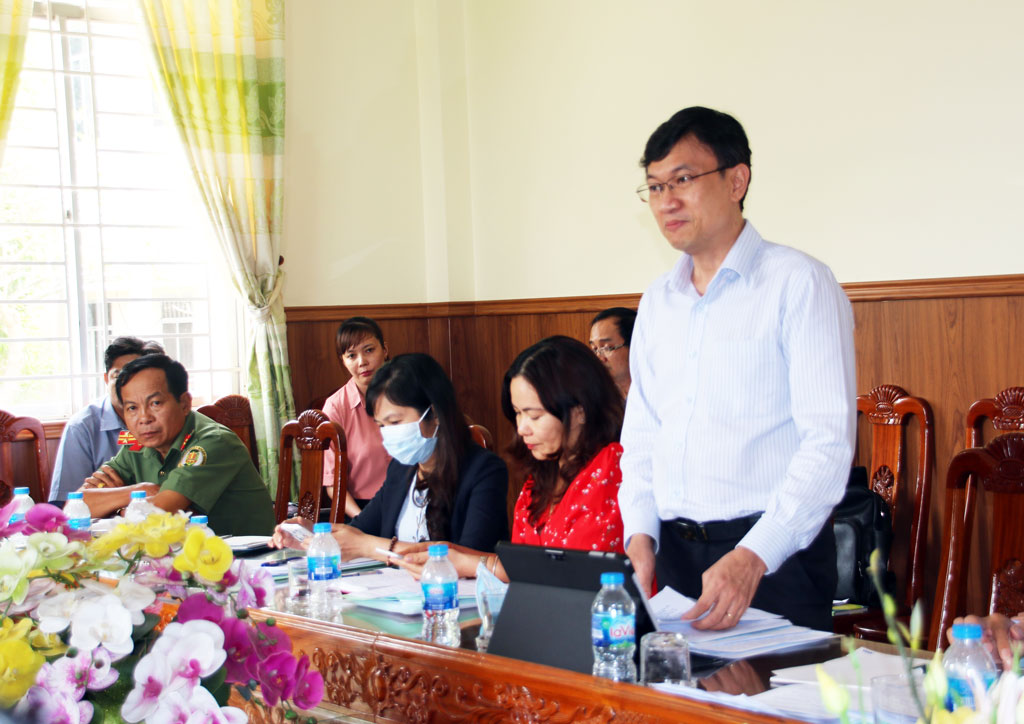 Deputy Director of Ho Chi Minh City Pasteur Institute - Dr. Nguyen Vu Thuong highly appreciates the implementation of the isolation procedure for foreign experts in Long An province
The delegation inspected the process of isolation, monitoring, medical declaration, health check, taking testing samples, spray disinfection, and so on at Hotel Happy 2 (located in Ben Luc town, Ben Luc district) - the concentrated quarantine address for foreign experts entering Vietnam to work in the province; checked the implementation of health monitoring, medical supervision of entry experts after completing 14-day quarantine and Covid-19 epidemic prevention and control at Chingluh Shoes Vietnam Company Limited.
At the inspection, the delegation evaluated very well the implementation of the entry process, the diversion, and the arrangement of medical staff and staff on duty; the management of isolation prevention, taking testing samples; cleaning and disinfection in the isolation area to control the risk of Covid-19 disease in Long An province.
Facing the complicated epidemic disease situation, the delegation also had some notes for businesses in strictly complying with the epidemic prevention and control process; paying attention to keep a distance for effective disease prevention and control, especially for foreign experts after concentrated isolation, they are limited contact with surrounding people while they are under health monitoring and should be arranged in a separate area.
In addition, medical equipment and materials should be available to serve the disease prevention and control; promote propaganda among health workers and relevant functional agencies to well implement infection prevention and control measures, closely supervise foreign experts entering the country after the 14-day quarantine period is completed; carefully control the exposure process; ensure strict prevention and control of the Covid-19 epidemic.
At the meeting, the health sector, local authorities and related units also proposed and recommended the delegation to support and guide some difficulties in implementing isolation in order to effectively implement the prevention and control of Covid-19 epidemics in the coming time./.
By Pham Ngan – Translated by Duc Tam
Source: https://baolongan.vn/kiem-tra-cach-ly-giam-sat-chuyen-gia-nhap-canh-lam-viec-tai-long-an-a105166.html