HCM City starts tourism recovery scheme by tours to 'green areas'
Ho Chi Minh City's Department of Tourism is coordinating with travel firms and relevant agencies to further expand the pilot organisation of tours to local historical sites with participants being people working on the frontline of the fight against the COVID-19 pandemic in the city.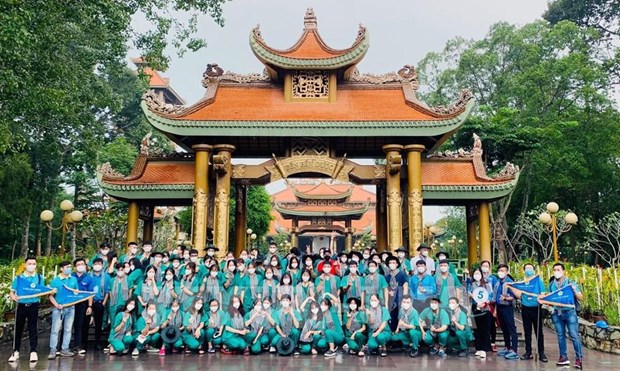 People working on the frontline of the fight against the COVID-19 pandemic in HCM City join a tour to local historical sites (Photo: VNA)
It also plans to open tours to "green areas" in an effort to gradually resume tourism activities in the locality.
On September 30, Saigon Tourism Corporation (Saigontourist) organised a trip for more than 150 medical workers who are joining COVID-19 prevention activities in District 6, to visit Cu Chi Tunnel, an underground base of residents and revolutionary army during the anti-America war, in Cu Chi district, 70km north-west of HCM City.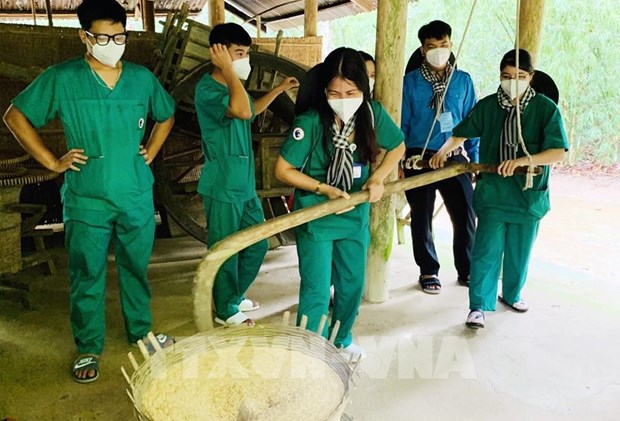 (Photo: VNA)
The tour was organized in accordance with a closed model, in which tourists' activities were kept within outdoor areas around Cu Chi Tunnel.
General Director of Saigontourist Nguyen Huu Y Yen underlined the importance to have safe destinations and "green areas" before resuming tourism activities.
Regarding a roadmap to revive the tourism market, Director of the municipal Department of Tourism Nguyen Thi Anh Hoa said the local tourism sector plans to step by step resume tourism activities in a sustainable direction in the remaining months of 2021 and early 2022, focusing on ensuring safety for tourists and labourers working in the sector./.
VNA