Long An: All people tested and screened for SARS-CoV-2 in August 2021
In order to promptly detect people infected with SARS-CoV-2, prevent and thoroughly isolate and avoid new infections in the community in August 2021, Long An province will organize screening for people infected with Covid-19.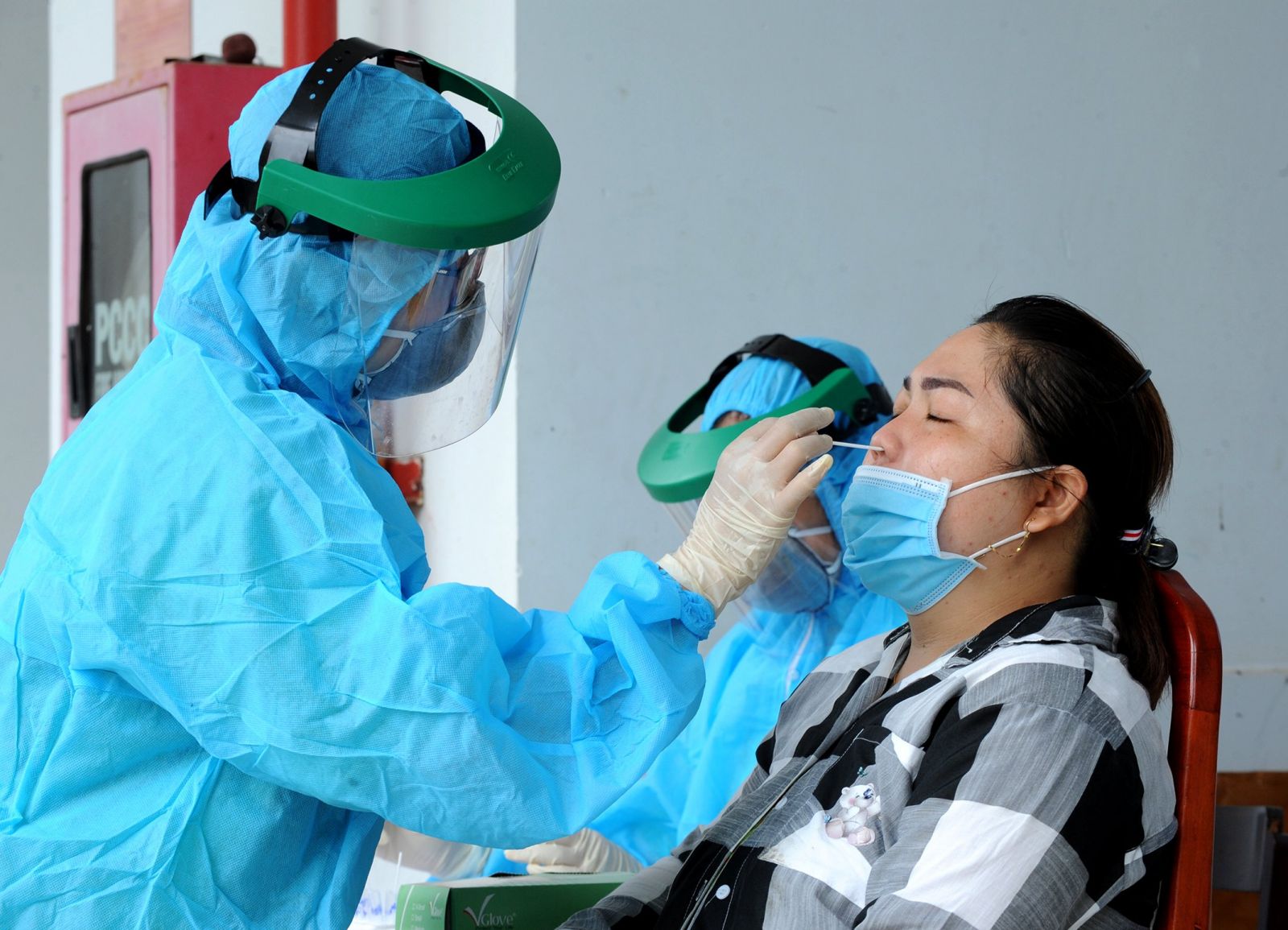 Long An tests and screens for SARS-CoV-2 for all people in August 2021
The goal of the campaign is to screen all F0 to transfer to isolation, timely treatment; F1 tracing, isolation and testing according to regulations. At the same time, this protects districts and town with low risk of Covid-19 outbreak; draw a map of the epidemiological situation of Long An province and propose the next strategy to protect the green area effectively.
Accordingly, for localities in the "red, orange and yellow zones", a rapid antigen test will be performed, then a single PCR test for samples positive for SARS-CoV-2 (timely separating those positive case by rapid antigen test while waiting for single sample PCR test results); then 10 pooled PCR test for the negative rapid test cases.
For localities in the "green zone" will carry out 10 pooled PCR tests, disaggregated positive samples as soon as test results are available.
At the same time, after having a positive RT-PCR result, tracing will be carried out. The positive rapid test cases will be isolated and monitored and waiting for the results of the single sample PCR test; If PCR test results are negative, they are released. If PCR test results are positive, they are traced, isolated and treated according to regulations.
Screening for people infected with Covid-19 in the province will be completed in August 2021. Each locality (district level) will implement 2 rounds, each round is from 5 to 7 days apart./.
By Pham Ngan – Translated by Duc Tam
Source: https://baolongan.vn/long-an-xe-t-nghie-m-sang-loc-sars-cov-2-cho-tat-ca-nguoi-dan-trong-thang-8-2021-a119883.html