Long An: Brilliant flowers and flags to welcome XIIIth National Congress of Party
These days, all over the streets and residential areas in Long An province are decorated with brilliant flowers and flags, banners, slogans, panels, and so on to welcome the XIIIth National Congress of the Party taking place from January 25 to February 2, 2021; the Party and Spring Festival and the Traditional Lunar New Year of the nation.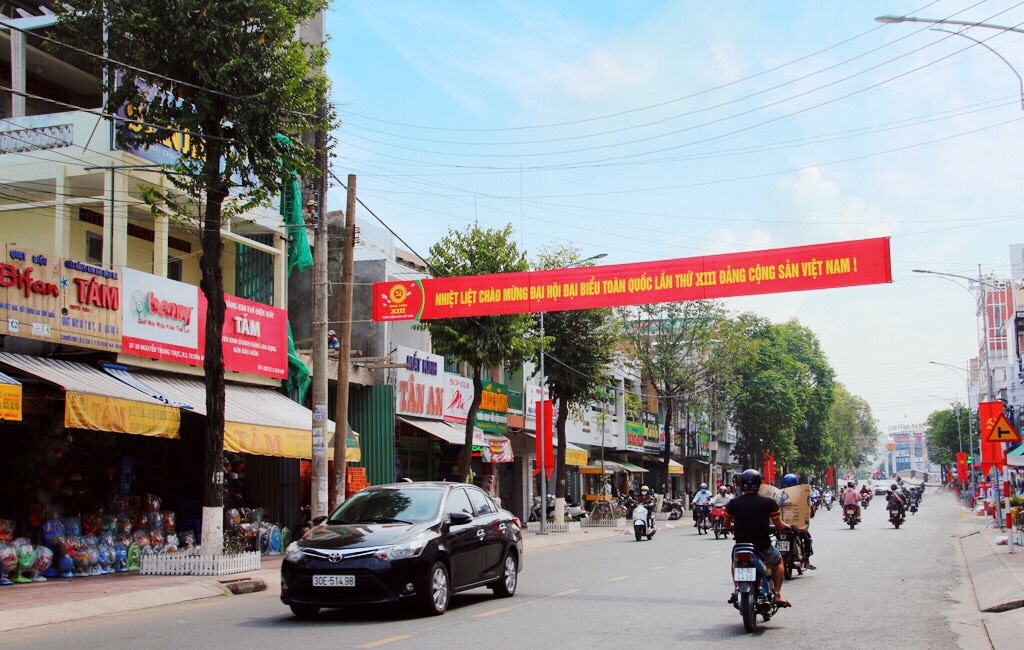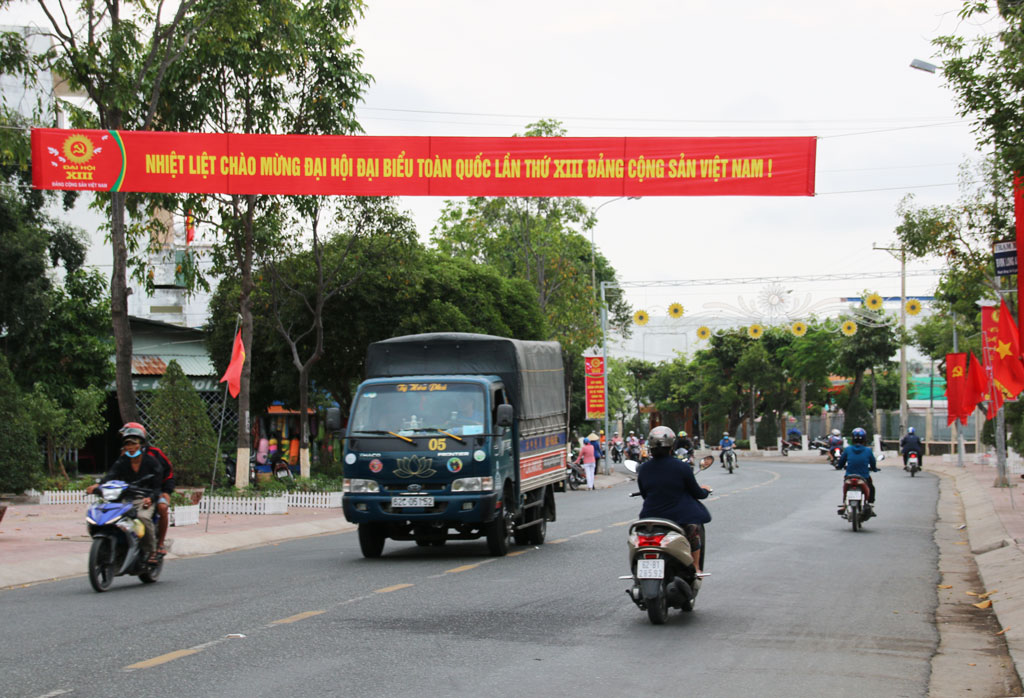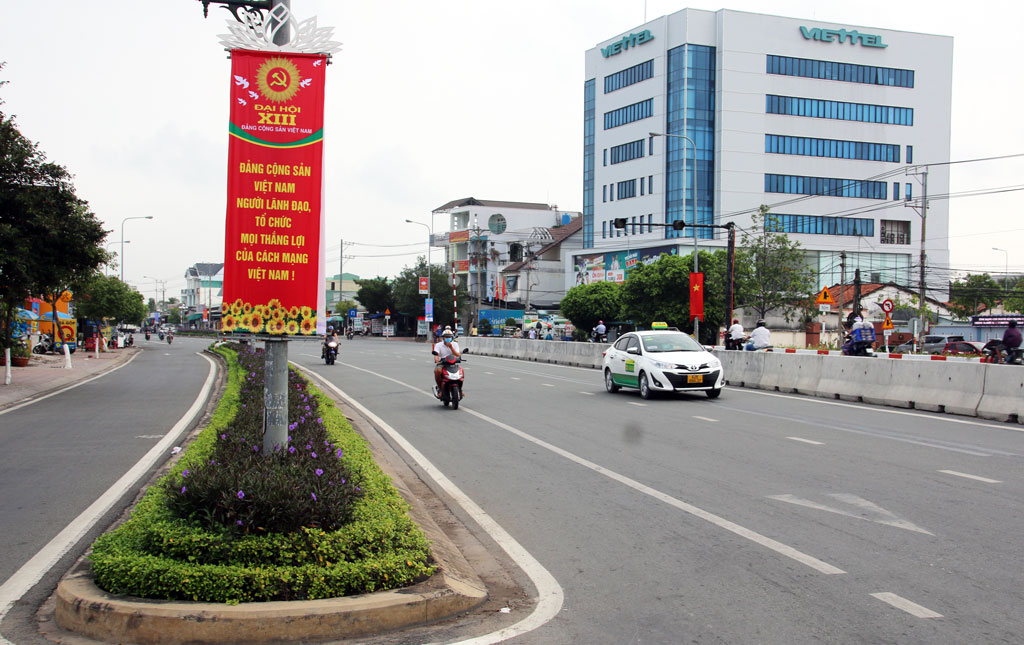 Brilliant flowers and flags are all over the streets in Tan An city
Presently, Tan An city has completed the urban embellishment, planting flowers, hanging flags, banners throughout the streets, etc. Along major roads such as Hung Vuong, Truong Dinh, Vo Van Tan, Nguyen Trung Truc, and so on are brightly decorated with flags and lights. At the gate of the city, the bypass region of National Highway 1, panels, banners, posters and so on are beautifully designed.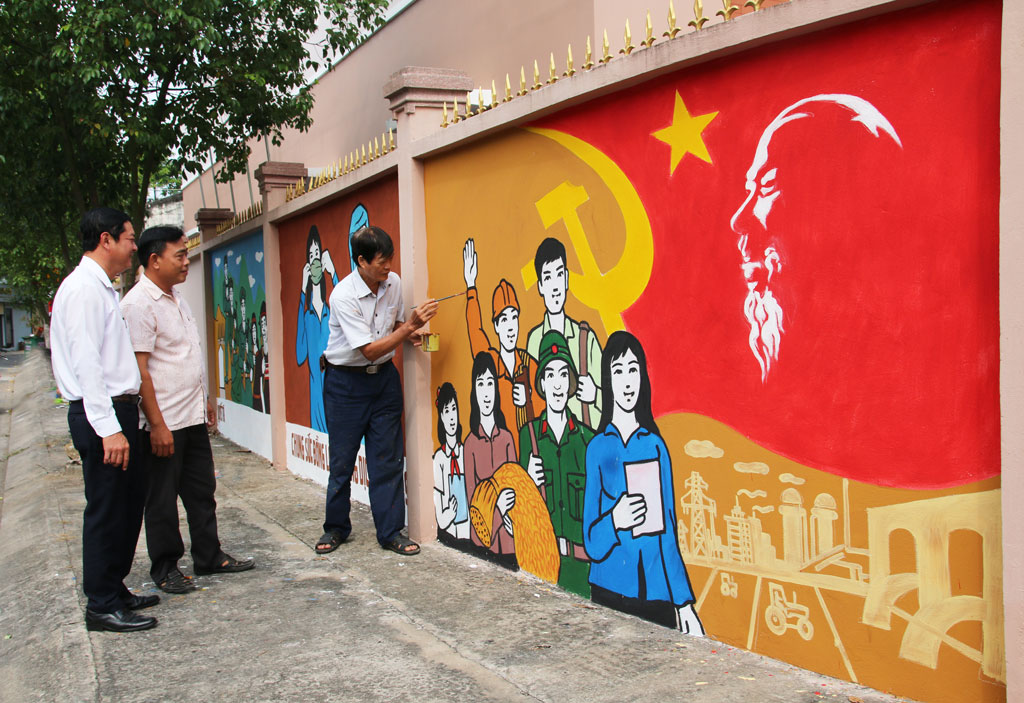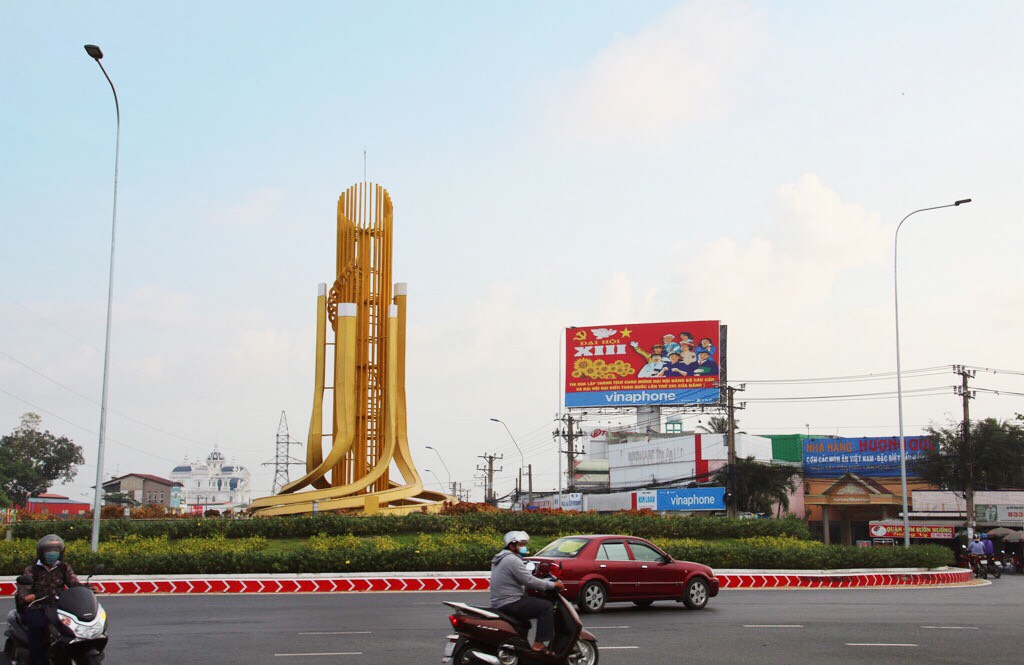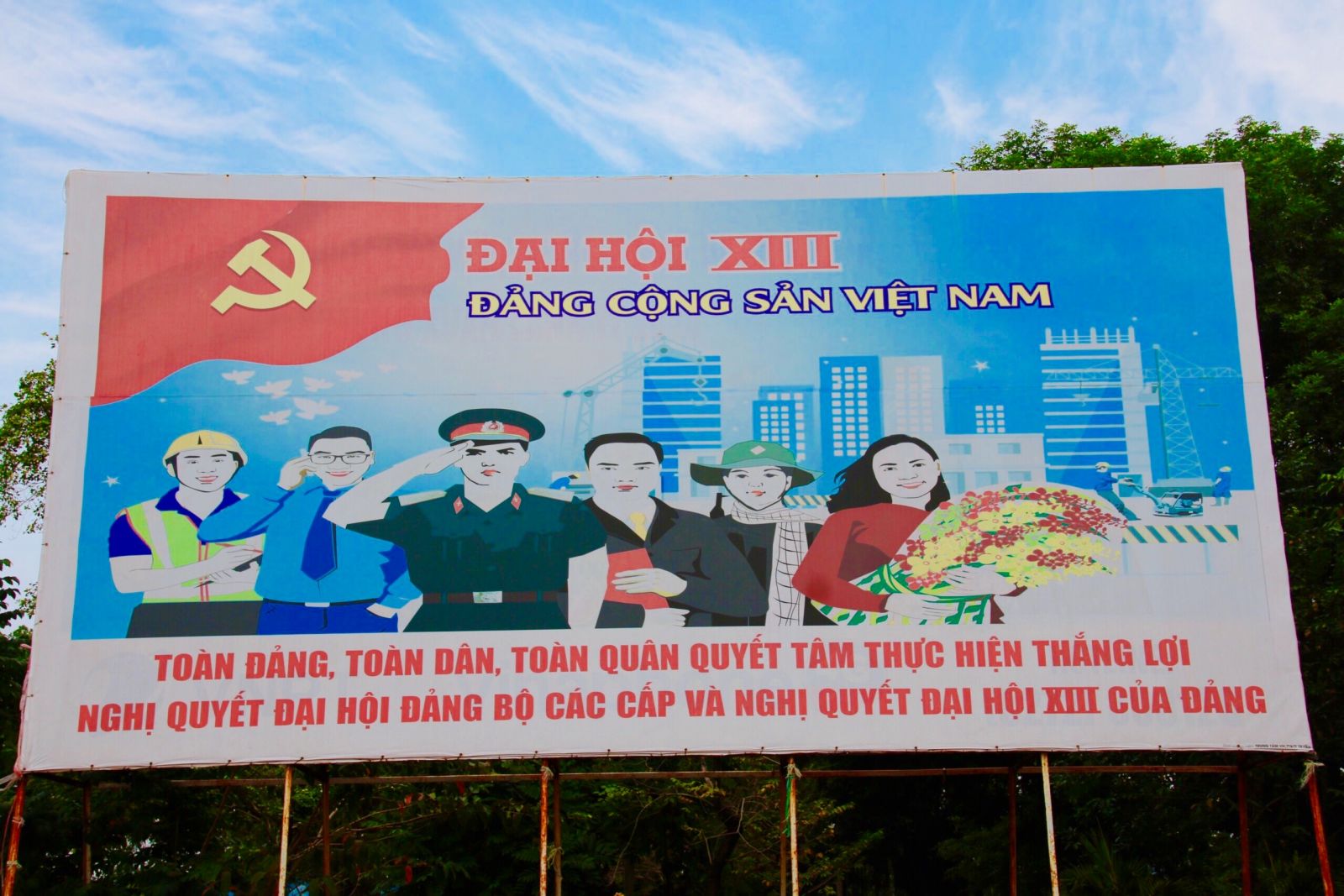 In Tan An City, propaganda photos, banners, posters, and flags are beautifully decorated
Down to the Dong Thap Muoi region, the welcome atmosphere was equally bustling. There were also banners and posters on the streets. At the same time, people hang national flags to help the streets full of flowers and flags, bringing a cheerful and exciting atmosphere on the eve of the XIIIth National Congress of the Party.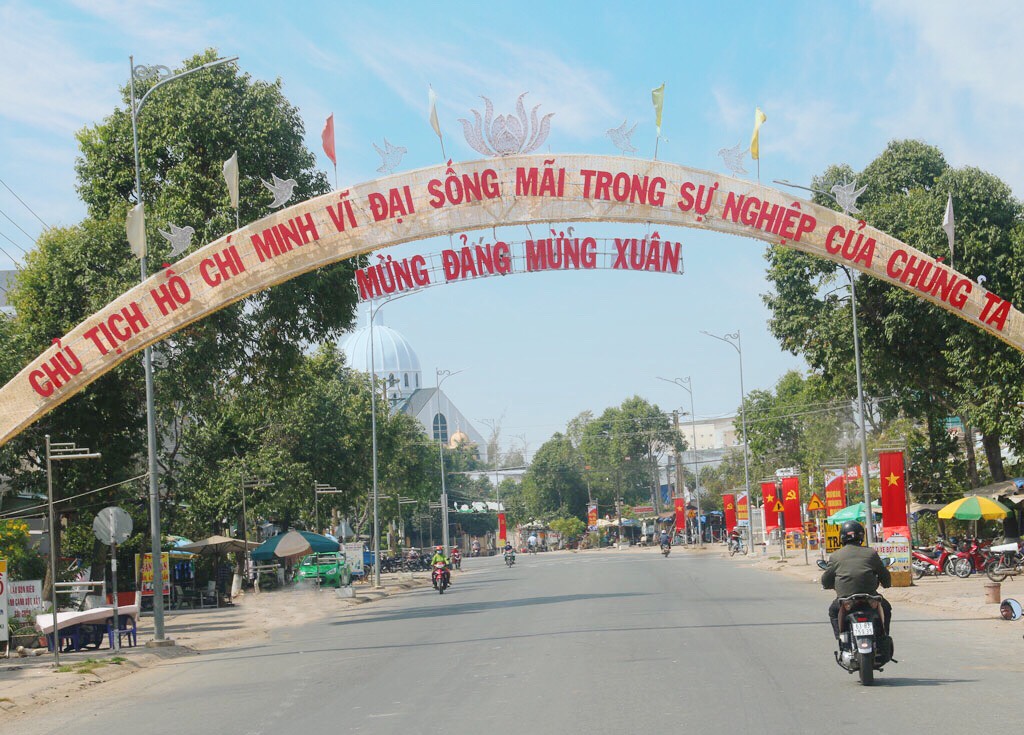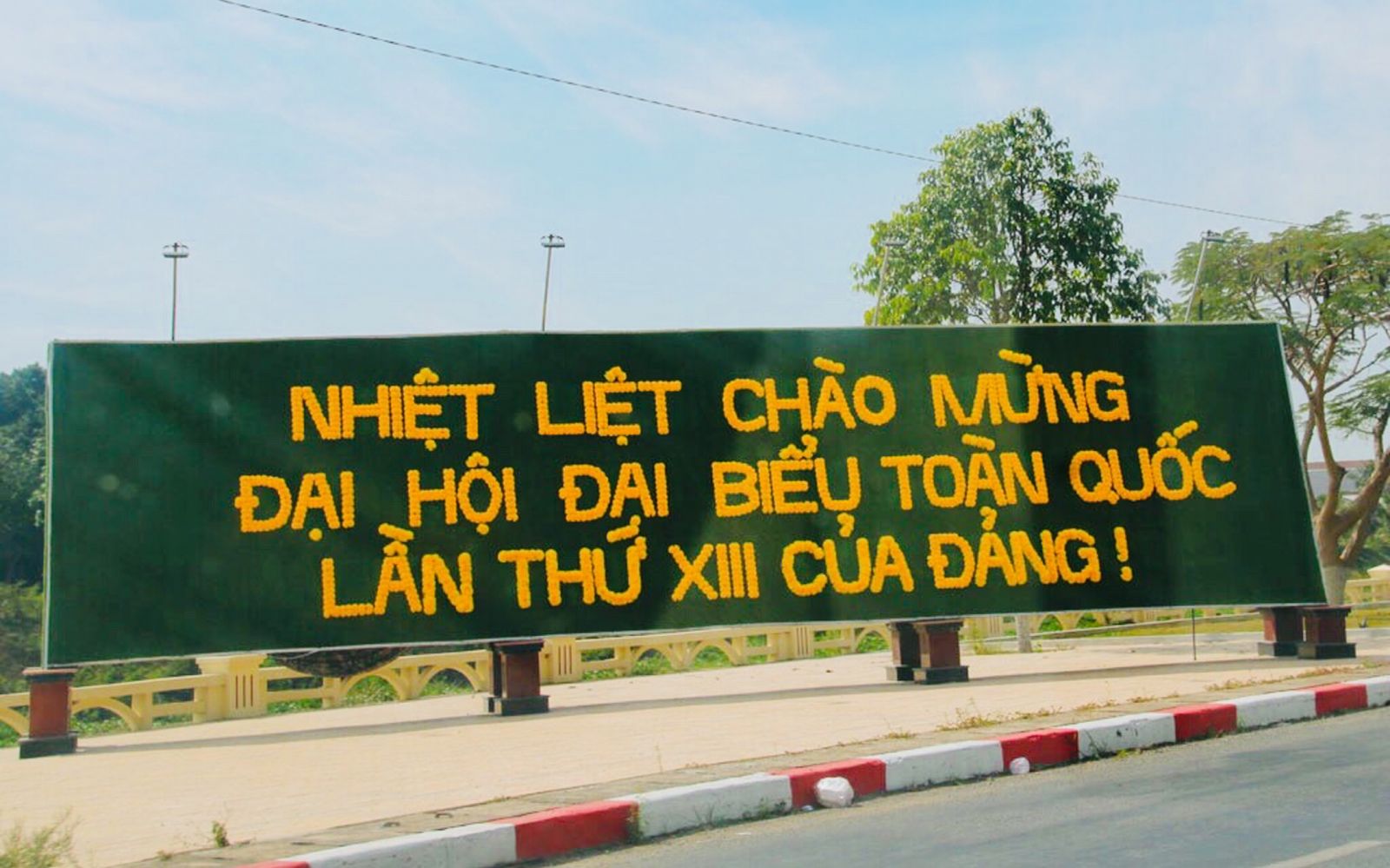 The atmosphere to welcome the XIIIth National Congress of the Party in Kien Tuong town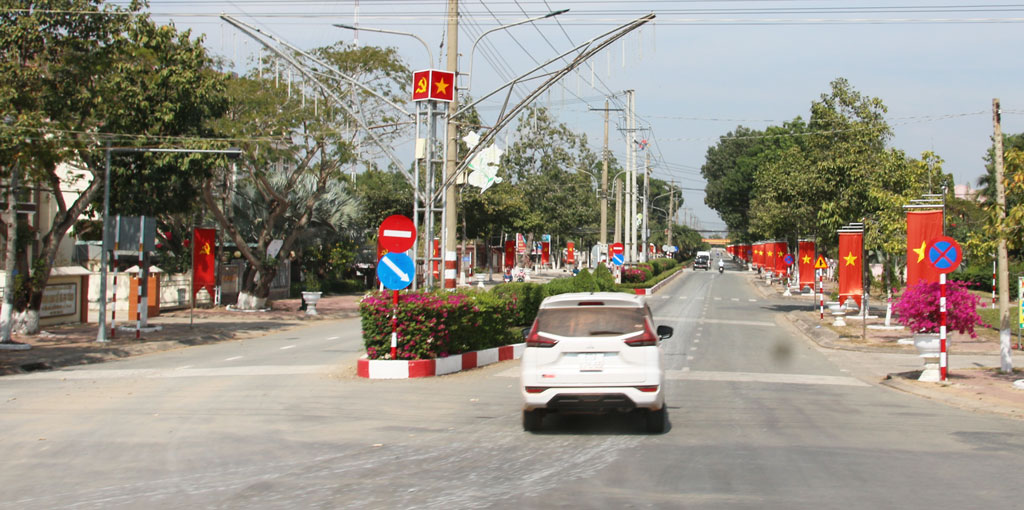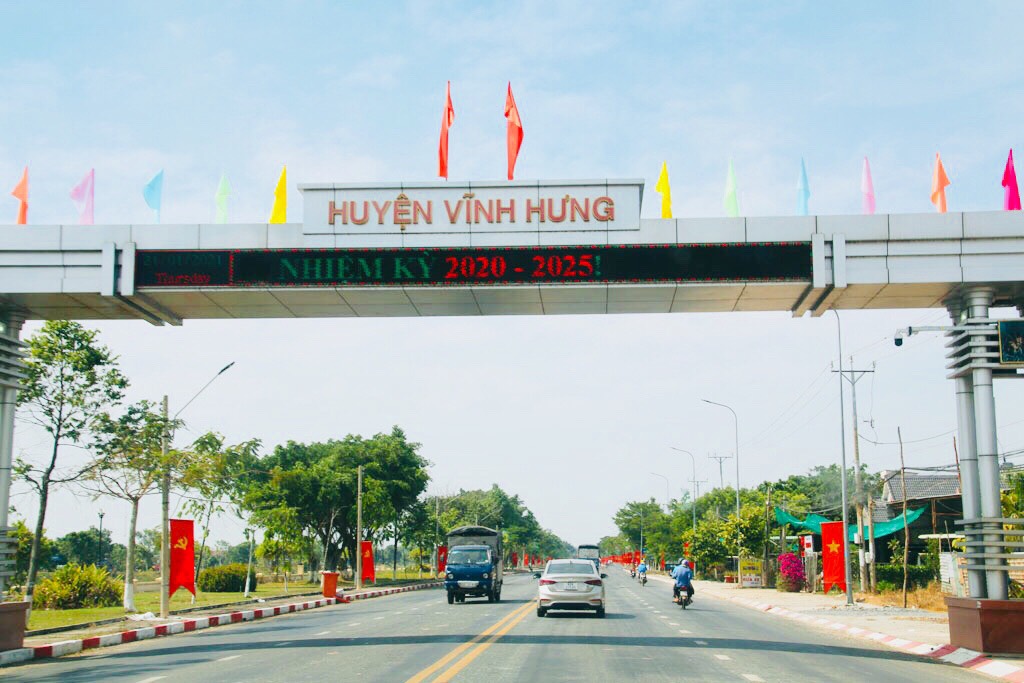 Brilliant flowers and flags in Vinh Hung townlet, Vinh Hung district
Over the past time, our province has achieved many proud achievements, Long An's homeland is confident and steadfast with new spirit and driving force on the journey of development step by step. Thoughtful and serious urban embellishment has contributed to creating green streets and corners, helping to make the province look spacious and brilliant, and celebrating the great festival of the nation./.
By Pham Ngan – Translated by Duc Tam
Source: https://baolongan.vn/long-an-ruc-ro-co-hoa-chao-mung-dai-hoi-lan-thu-xiii-cua-dang-a108822.html