Long An deploys expanded vaccination again
After the temporary suspension from June to August 2021 to prevent and control the Covid-19 epidemic, medical stations of communes, wards and townlets in Long An province have implemented regular vaccination activities as scheduled since September 25th.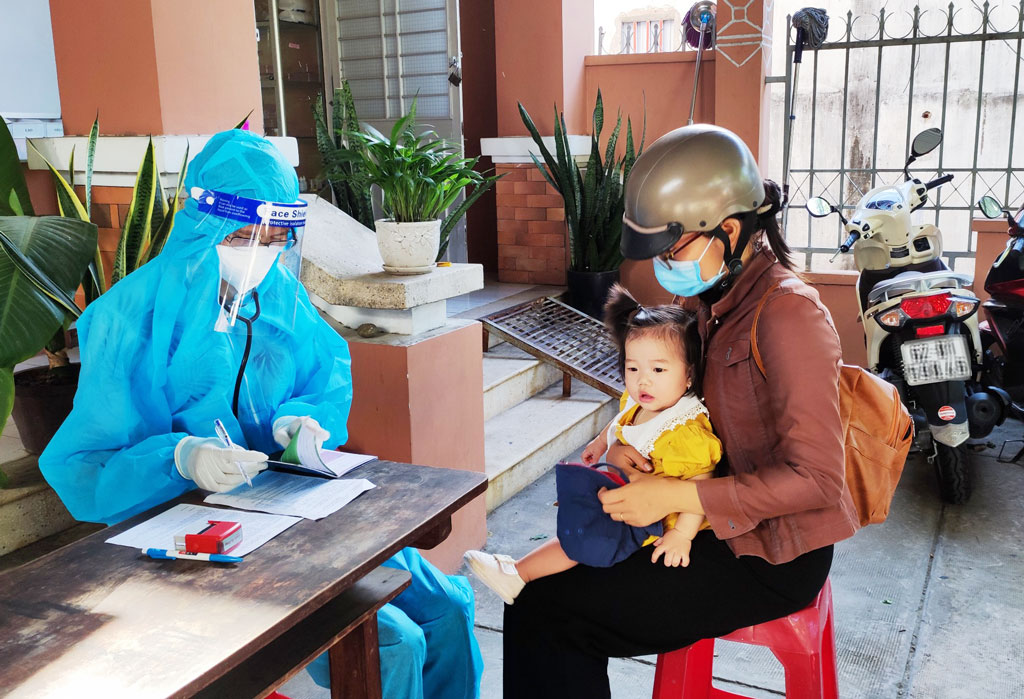 Screening for children before vaccination
Facing the epidemic risk, medical stations must comply with measures to ensure safety for vaccinations and prevent epidemics such as arranging a force to measure body temperature for parents and children, guiding people to the station to wash hands with sanitizer, wearing face masks, making a medical declaration and guiding them to the screening tables; etc.
Vaccination places also make a list of people who come to vaccinate according to the schedule, it ensures that there are no more than 20 people at the same time and no more than 50 people at one place in each injection session. On the other hand, the children are screened before the vaccination session.
At the same time, the injection places are arranged in a well-ventilated waiting areas, ensuring the distance according to regulations; arrange vaccination places according to one-way rule and have a room to monitor children 30 minutes after injecting vaccine, ensuring vaccination safety.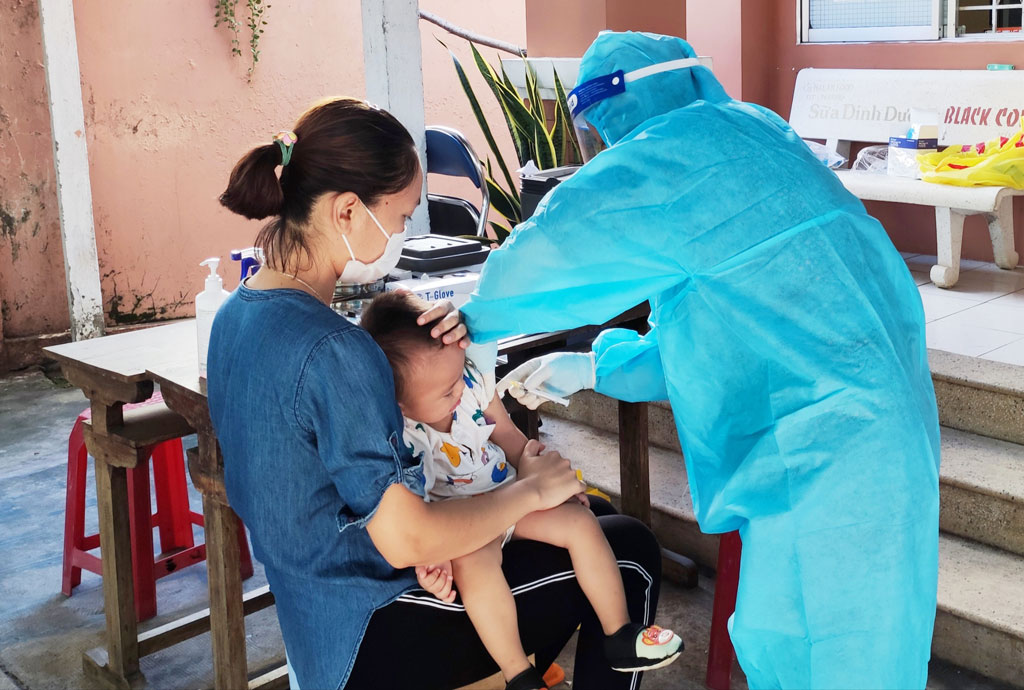 Medical stations in communes, wards and townlets in the province have regularly scheduled vaccinations since September 25
In order to achieve the goals and targets of the expanded vaccination plan in 2021, the Provincial Center for Disease Control requires vaccination places in the province to strictly comply with regulations on vaccination safety and Covid-19 epidemic prevention according to the regulations of the Ministry of Health, ensuring the monthly vaccination schedule.
At the same time, localities will strengthen the review and proactively invite people living in the locality, regardless of permanent or temporary residence to inject, especially children whose vaccinations have been delayed or have not been vaccinated according to the schedule to inject as soon as possible to create antibodies as quickly as possible, etc./.
By Pham Ngan – Translated by Duc Tam
Source: https://baolongan.vn/long-an-trien-khai-tiem-chung-mo-rong-tro-lai-a122332.html