Long An: 'Exchange books for trees' event in Ben Luc and Can Giuoc
"Exchange books for trees" is an annual activity initiated and developed by the Fly To Sky Charity Group (a member of national volunteer networks, under National Volunteer Center - Ho Chi Minh Communist Youth Union Central Committee) since 2019.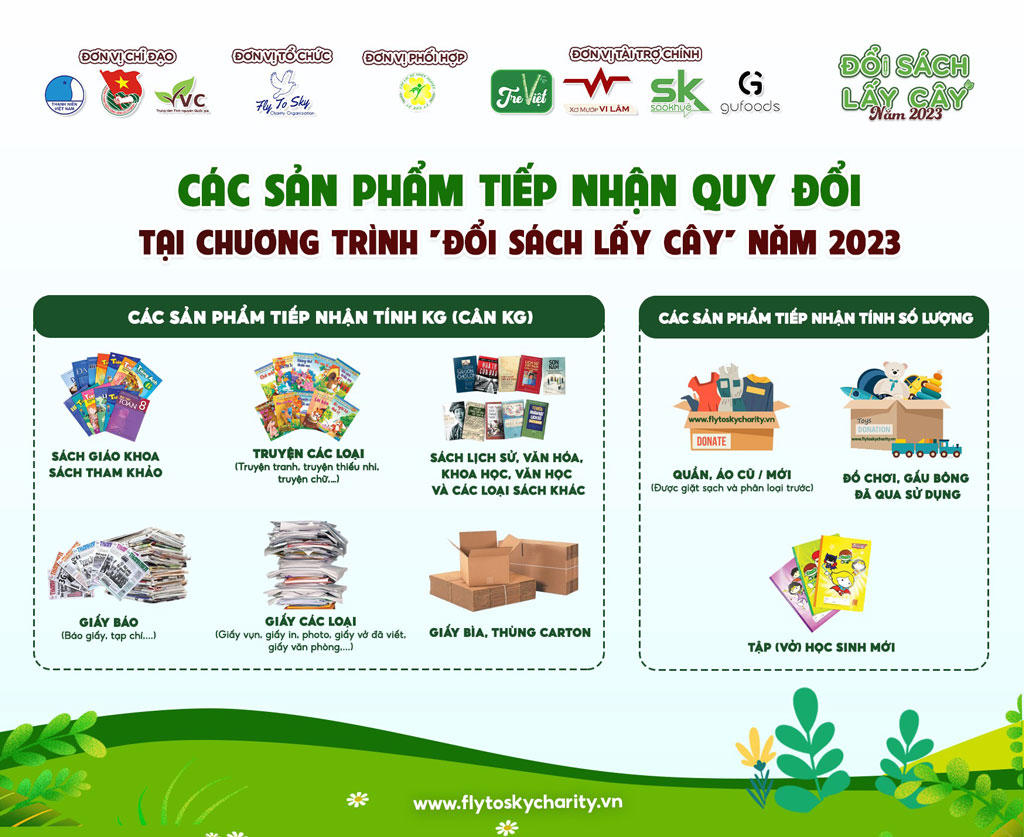 Up to now, there has been more than 30 exchange points in 9 provinces and cities across the country. In 2023, the Four-Leaf Clover Volunteer Club in collaboration with the Fly To Sky Charity Group organizes 2 exchange points in Ben Luc and Can Giuoc. This is also the first year Long An organizes a "exchange book for trees" event. It will takes place from May 17 to July 30 on every Wednesday, Saturday and Sunday.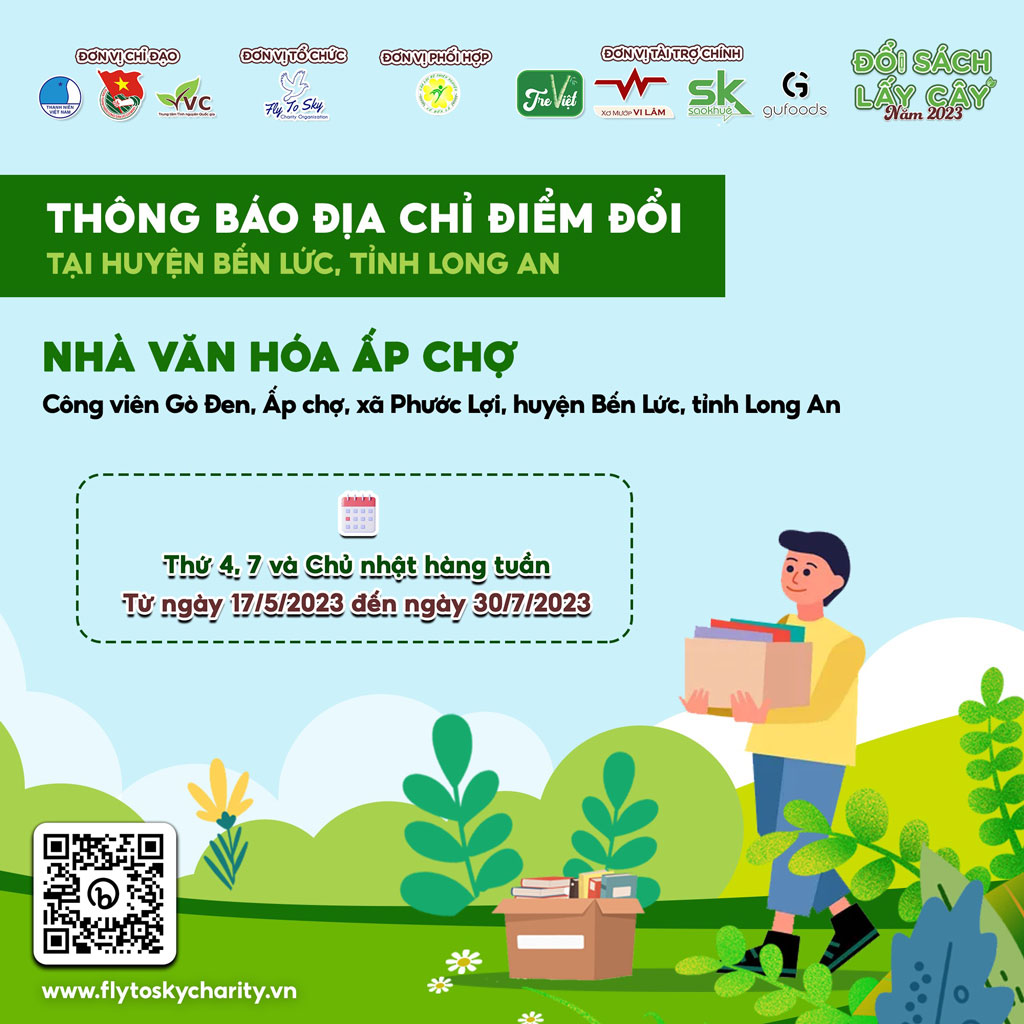 Participants only need to bring books and papers, including textbooks, reference books, story - books of all kinds, books of culture, history, science, literature and other books, newspapers, and papers of all kinds, cartons to the Cultural House of Cho Hamlet (Go Den Park, Cho Hamlet, Phuoc Loi Commune, Ben Luc District) and the Office of Four-Leaf Clover Volunteer Club (14, Group 10, Phu Thanh hamlet, Phuoc Ly commune, Can Giuoc district) to exchange for succulents, ornamental plants and environmentally friendly products.
Besides books and paper, the event also accepts used pants, clothes, children's toys and teddy bears. After receiving the redemption, the volunteers will classify, donate and recycle according to the process.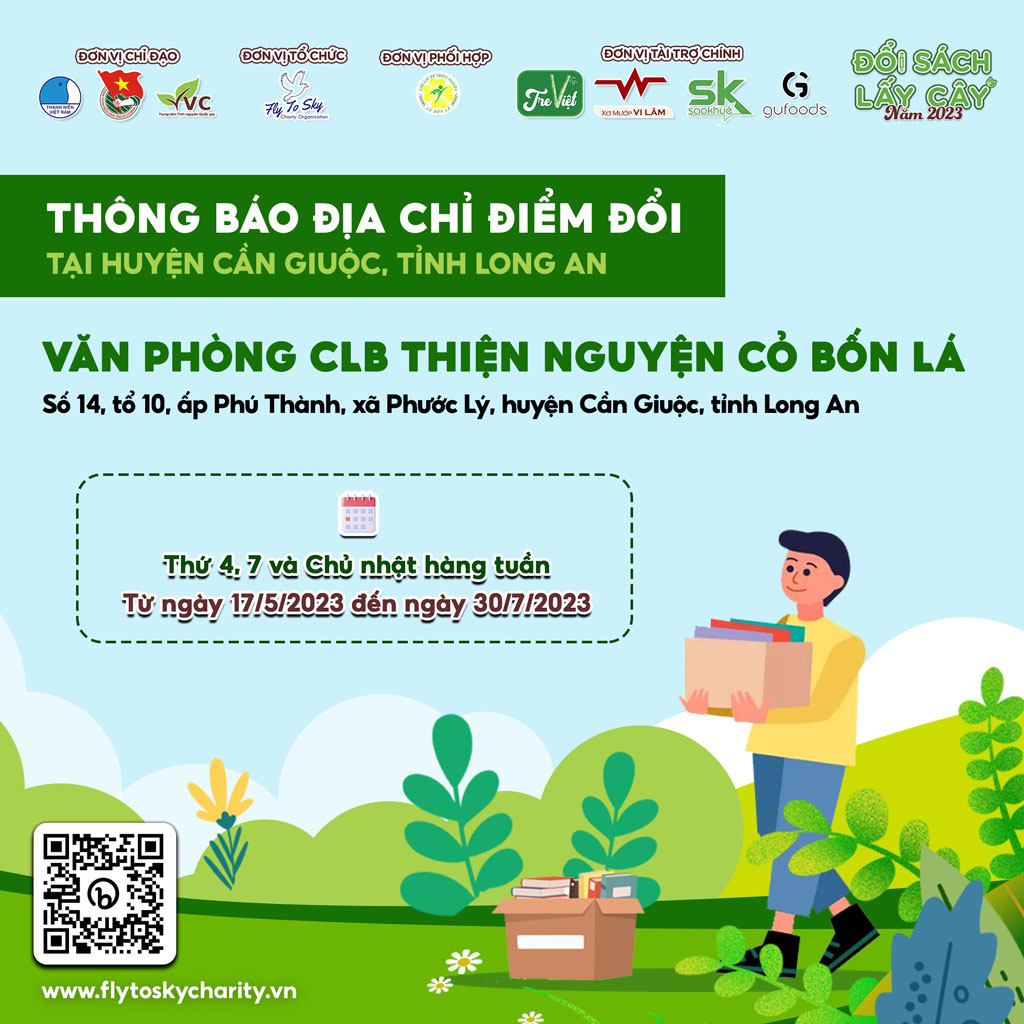 "Exchange books for trees" is a meaningful activity, aiming to support books, develop education for children in upland areas, develop reading culture in the community, form green and nature - loving living habits, and spread the message of environmental protection./.
By Que Lam - Translated by Q. Thien
Source: https://baolongan.vn/long-an-doi-sach-lay-cay-tai-ben-luc-va-can-giuoc-a155052.html