Long An: Total revenue or retail sales of goods and services reaches nearly 9,300 billion VND in January
Department of Industry and Trade of Long An province informed that the total revenue for retail sales of goods and services reached nearly 9,300 billion VND in January 2020, reaching 9 percent of the plan of the year, an increase of 19.4 percent compared to December 2019 and increased by 14.5 percent over the same period.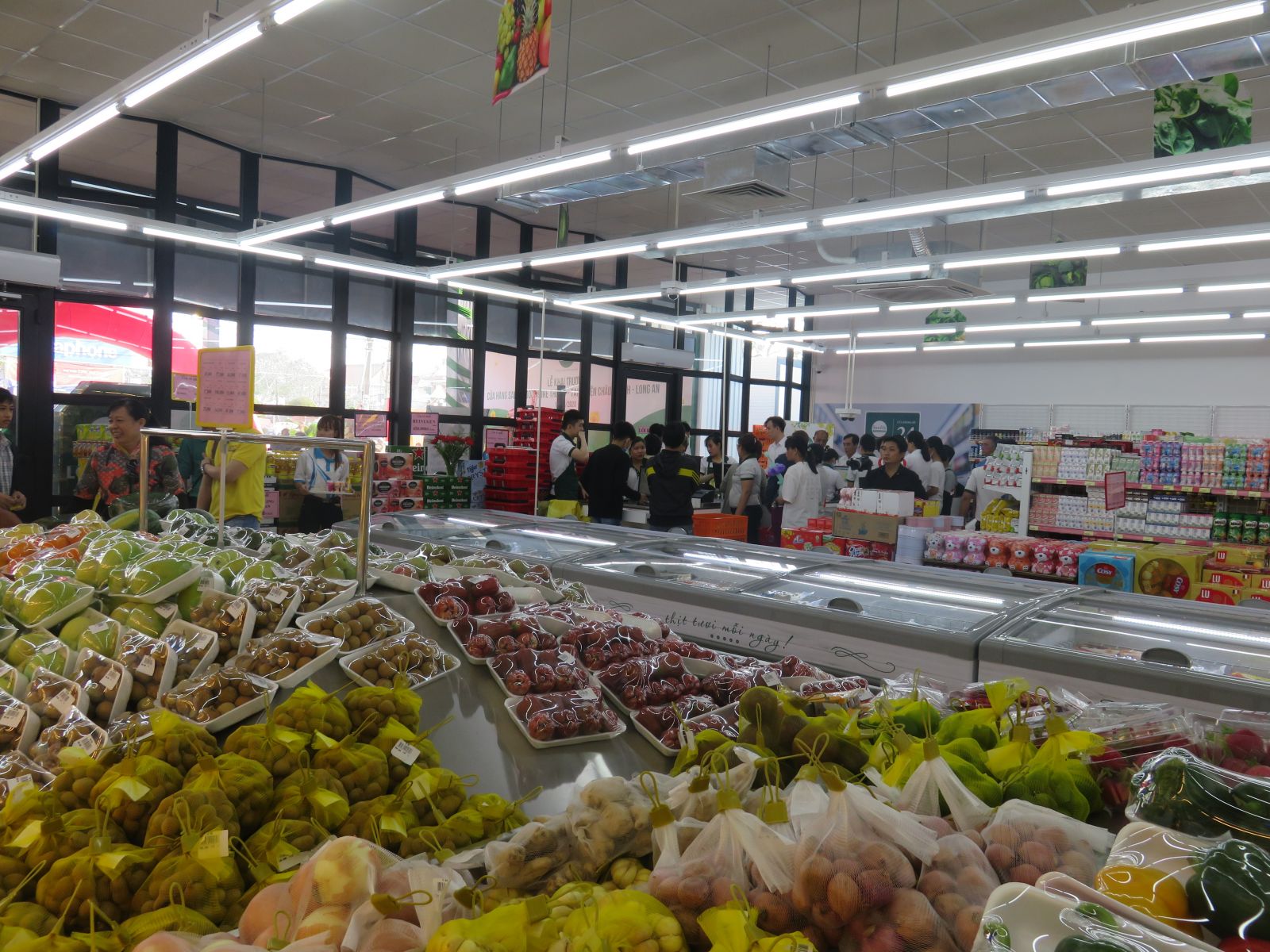 Total revenue for retail sales of goods and services in January 2020 reaches nearly 9,300 billion VND
There are 8 out of 11 commodity groups increased in price over December 2019, including food and drink services; housing, electricity, water, fuel and construction materials; beverages and cigarettes; traffic; garment, hats, shoes; culture, entertainment and tourism; and so on. Groups of price-decreased items are household appliances and commodity. Groups of stable goods are drugs and medical services, post and telecommunications.
Accordingly, January is the month close to the Lunar New Year so the retail and service business activities are exciting. Enterprises, trade centers, supermarkets and business establishments will proactively prepare a plentiful, abundant and diversified source of goods to serve the needs of consumers.
Due to the initiative in implementing the top-period plan for consumption and responding to the campaign "Vietnamese people give priority to using Vietnamese goods", goods sold on Tet holiday are mostly domestically produced from businesses, reputable brands and trusted by many users.
On the other hand, businesses, production and business establishments in the province all actively have plans for production as well as abundant stock of goods, they are ready to serve consumer demand. The essential commodity products circulated in the province during the Tet holiday such as cake, jam, candy, drinks, and so on.
Especially, consumers in the province have changed their awareness about food safety, they have habits for shopping at reputable businesses with quality and controlled food such as supermarkets, convenient stores, commercial centers and traditional markets. It is recorded that there is no situation of hoarding goods and sudden increase in price in almost places in the province.
By this time, most of the businesses, traditional markets, supermarkets, and so on have re-opened to serve consumers, plentiful and diverse goods. It is forecast that the market situation is stable in February in the province, supply source of goods is plentiful, prices of essential goods serving production and consumption are stable./.
By Mai Huong - Translated by Duc Tam
Source: http://baolongan.vn/long-an-thang-1-tong-muc-ban-le-hang-hoa-va-doanh-thu-dich-vu-dat-gan-9-300-ti-dong-a89941.html