Long An urgently fights African swine fever
On June 20, Vice Chairman of Long An Provincial People's Committee - Pham Van Canh chaired the online conference to appreciate the actual situation and implement emergency solutions to combat the spread of African swine fever (ASF).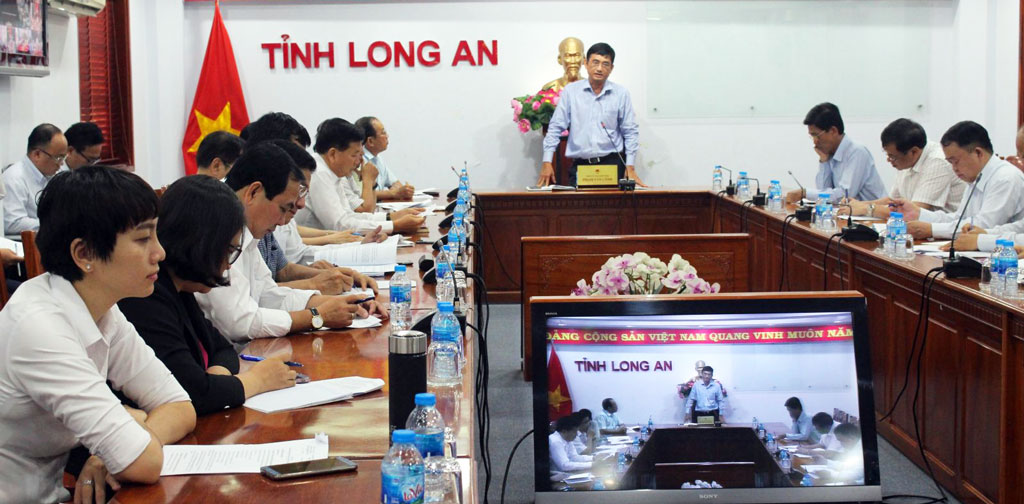 At the conference
At present, Long An has two ASF outbreaks in Duc Hoa Thuong commune of Duc Hoa district and wards 1 and 2 of Kien Tuong town. According to specialized agencies, there are some causes of the spread of ASF in the province. To be more specific, farmers buy piglets that are bred from sows of unknown origin. Vehicles used to transport pigs to slaughter from the Cai Lay district (Tien Giang Province) continue to other farms to buy pigs.
For that reason, the provincial authorities and local authorities where epidemics occurred destroyed completely infected pigs. Up to now, the provincial People's Committee has also supplied 5,000 liters of Benkcoid antiseptic and 26 tons of lime powder to prevent epidemic.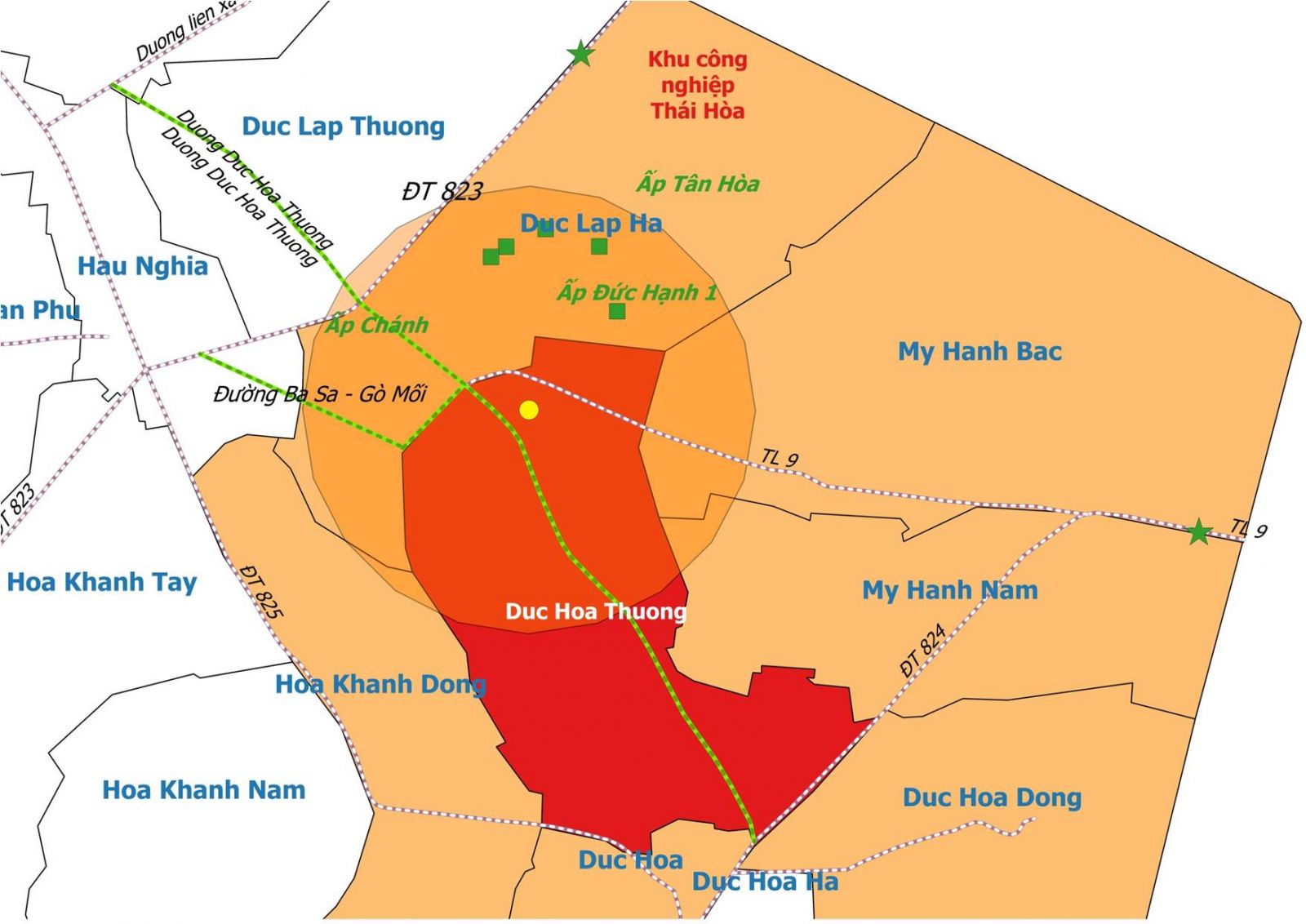 The outbreak in Duc Hoa Thuong commune of Duc Hoa district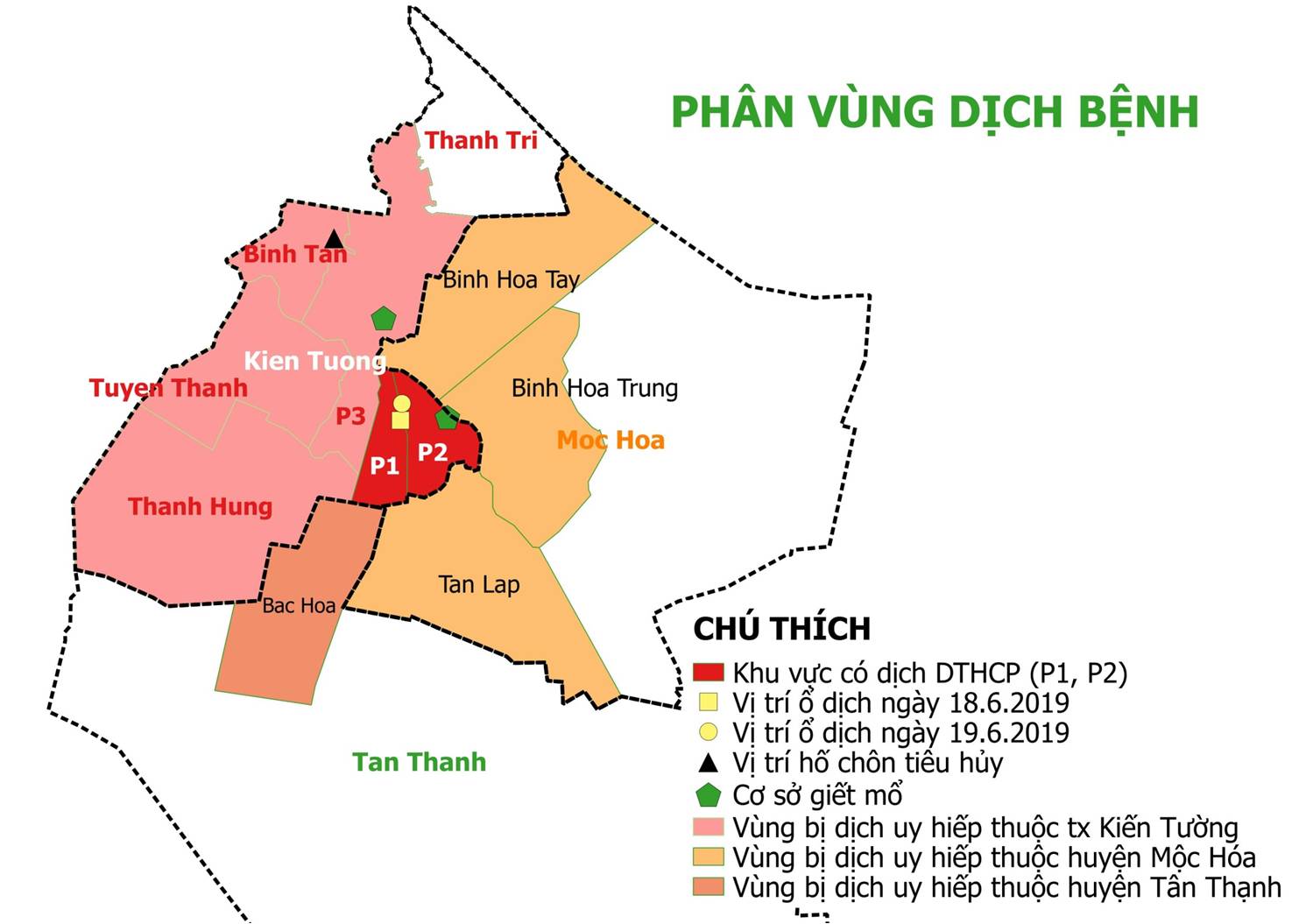 The outbreak in wards 1 and 2 of Kien Tuong town
The ability to spread ASF is very high because people and vehicles often pass through pig farming areas, especially animal food vehicles. Traders, pig catchers, vehicles, pig breeding tools, washing places – pig barns, and so on are the pathways of epidemic transmission, said the Deputy Director of Department of Agriculture and Rural Development - Dinh Thi Phuong Khanh.
At the conference, the Vice Chairman of the Provincial People's Committee - Pham Van Canh asked the districts where ASF are occuring to focus on animal surveillance and quarantine in order to detect, thoroughly handle and prevent the epidemic; place antiseptic holes at the roads to the epidemic areas and disinfect the barns, etc.
At the same time, the local authorituies have to establish a Steering Committee in communes and towns, check the number of pig in every farm as well as inform farmers of measures to prevent and control the epidemic. In particular, the province has informed people about biosecure breeding, mobilized farmers to vaccinate common infectious diseases of pigs such as blue ear disease (Porcine reproductive and respiratory syndrome - PRRS), classical pig swine fever, foot and mouth disease, etc.
When a large number of pigs have abnormal symptoms or die suddenly, farmers must immediately report and implement measures to prevent epidemics under the guidance of the specialized agencies. Local authorities strictly handle the concealment of epidemics, assign officers to supervise the epidemic prevention, control illegal slaughterhouses and focus on handling vehicles that transport pigs and pork products of unknown origin./.
By Huynh Phong - Translated by Pham Ngan