More works for preventing salinity continues to be invested in construction
Facing the situation of saline intrusion occurred in recent years, Long An province has been and will invest in construction of irrigation works to prevent salinity.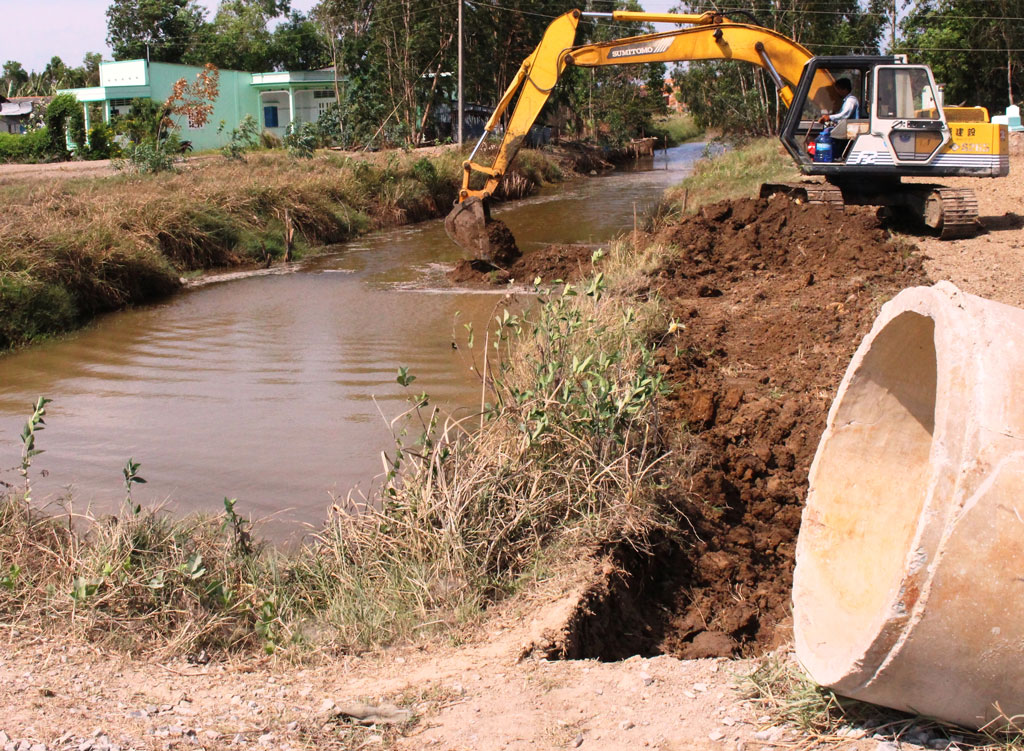 A sluice for preventing saline intrusion is built in Thanh Hoa district
Presently in some localities, people have initially made conversion of crops for high economic efficiency. However, they still do not feel safe about the annual saline intrusion. People wish the province to have a long-term solution to prevent saline water for agricultural production.
In this regard, according to the Department of Agriculture and Rural Development, the area on the Vam Co Tay river system in Thanh Hoa district has currently been invested to complete 05 sluice gates to prevent saline intrusion in Tan Dong commune, including Ba Hai Mang, Ong Nhuong, Ba Dinh, Thu Con and La Khoa to serve to ensure the prevention of salinity and sweet storage in the coming years.
On July 20, 2021, the Ministry of Agriculture and Rural Development issued a decision on the investment policy of the project to control the water source of Nguyen Tan Thanh canal and the right bank of Vam Co Tay river. At the same time, the Management Board of Irrigation Construction Investment Project 10 was assigned to implement the project of connecting and completing the irrigation systems of Bao Dinh, Go Cong and Tan Tru.
In which, there are 9 sluices along National Highway 62, including sluices of Ben Ke, Rach Chua, Tran Le Xuan, Bun Ba Cua 1, Bun Ba Cua 2, Kenh 1, Kenh 2 (Thanh Hoa district) and Rach Cai Tom and Kenh 12 (Tan Thanh district).
In addition, the Department of Agriculture and Rural Development has reported, proposed and recommended that the Ministry of Agriculture and Rural Development continue to pay attention and support the province to invest in some other projects to basically meet the needs to operate irrigation works systems, ensure effective management of water sources, share water sources for agricultural production and daily life in the province and surrounding areas.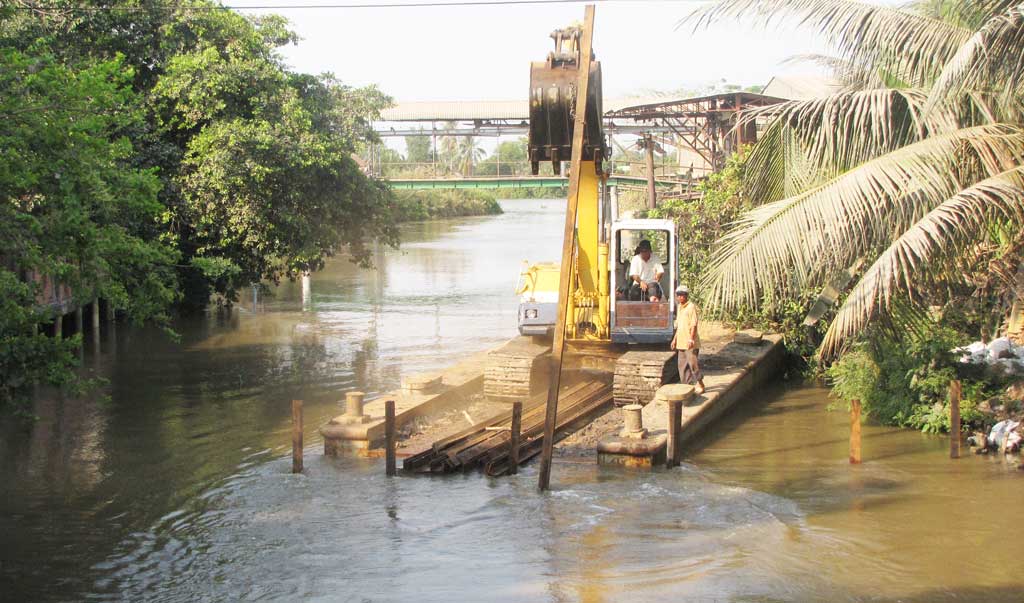 The flow next to Highway 62, the section through Thanh Hoa district is dredged and made clearance (Illustrative photo)
Specifically, investment and construction of irrigation systems and freshwater reservoirs in the province are facing the risk of no flood season and high saline intrusion to have enough water for production and people's livelihood.
Head of the Department of Rural Development and Irrigation - Vo Kim Thuan said: "The agriculture sector continues to review the entire canal systems to plan investment in dredging, repairing and upgrading the embankment, to build regulating sluices to prevent salinity and to retain water in order to prevent and combat drought, saline intrusion, climate change and sea level rise"./.
By Le Duc – Translated by Duc Tam
Source: https://baolongan.vn/tiep-tuc-dau-tu-xay-dung-them-nhieu-cong-trinh-ngan-man-a121757.html