Most localities record very high-risk UV levels
Most of provinces and cities nationwide have recorded ultraviolet levels of "high" and "very high" risk of harm on May 27, according to the National Centre for Hydro-Meteorological Forecasting.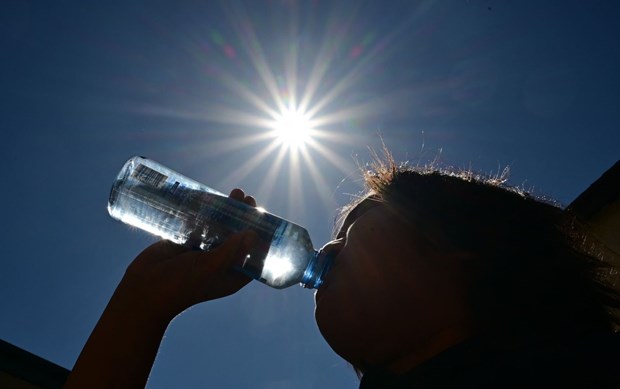 Illustrative image (Photo: VNA)

The UV index was at highly hazardous levels between 11am and 2pm in such cities as Ha Long (Quang Ninh province) 9.4, Hai Phong 9.4, Hanoi 8.4, Hue (Thua Thien-Hue province) 9.4, Da Nang 9.8, Hoi An (Quang Nam province) 9.6; Nha Trang (Khanh Hoa province) 8.4; Ho Chi Minh City 8.5, Can Tho 7.7, and Ca Mau (Ca Mau province) 9.6.

The UV index will remain "high" and "very high" (7.0 - 10.0) nationwide from May 28 to 30, the centre said.

On the UV index scale, 2.5 - 5.4 is the moderate level, 5.5 - 7.4 high, and 7.5 - 10.4 very high.

At the "very high" level, UV rays can cause sunburn if the skin is continuously and unprotectedly exposed to the sun for 25 minutes.

If the index is 10.5 or over – "extremely high", the body is at risk of skin injuries or eye burns after about 15 minutes of unprotected sun exposure./.
VNA