Program coordinating to construct union shelters signed
On September 16, the Long An Labor Confederation cooperated with Vietnam Bank for Agriculture and Rural Development - Dong Long An branch to hold the signing ceremony of the program to build the union shelters for workers, officials and employees for the period 2020-2025.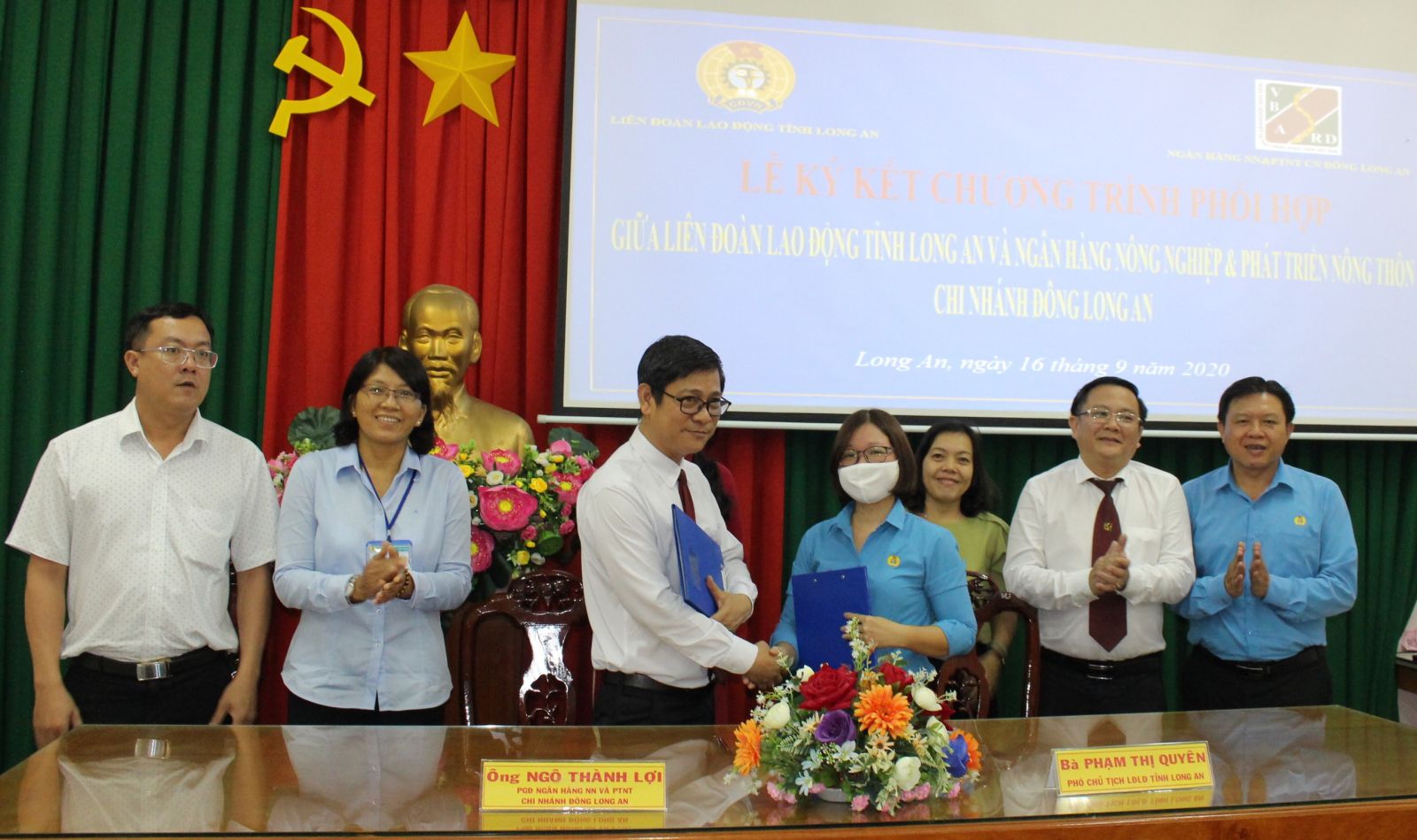 The program coordinating to construct union shelters is signed
Under the coordinated program, Vietnam Bank for Agriculture and Rural Development - Dong Long An branch extracted from the funding source of mobilizing cadres, civil servants and public employees to contribute to charity social fund "Golden Heart" for the annual Long An Trade Union with 2 or more union shelters. The supported trade union members are living at grassroots trade unions in districts of Ben Luc, Can Duoc, Can Giuoc, Thu Thua, Tan Tru, with the value of 40 million VND each.
Priority is given to trade union members who have worked at the agencies, units or enterprises for 5 years or more; have poor household records or certificates of near poor households issued by local authorities; The family's economic situation is really difficult like wife (or husband) without job, raising small children, each family member's income is less than 2 million VND per month; being affected by natural disasters or damaged houses by fires; being a labor accident, fatal disease, having a disabled child or having toxic chemicals.
This is a practical activity to help workers settle down, stabilize their life; contribute to raising awareness and confidence of the workers, employees with trade unions./.
By Ngoc Man – Translated by Duc Tam
Source: http://baolongan.vn/ky-ket-chuong-trinh-phoi-hop-xay-dung-nha-mai-am-cong-doan-a102486.html