Strengthening external information activities
External information work is a regular and important task, so Vinh Hung district (Long An province) has carried out this task with many positive results.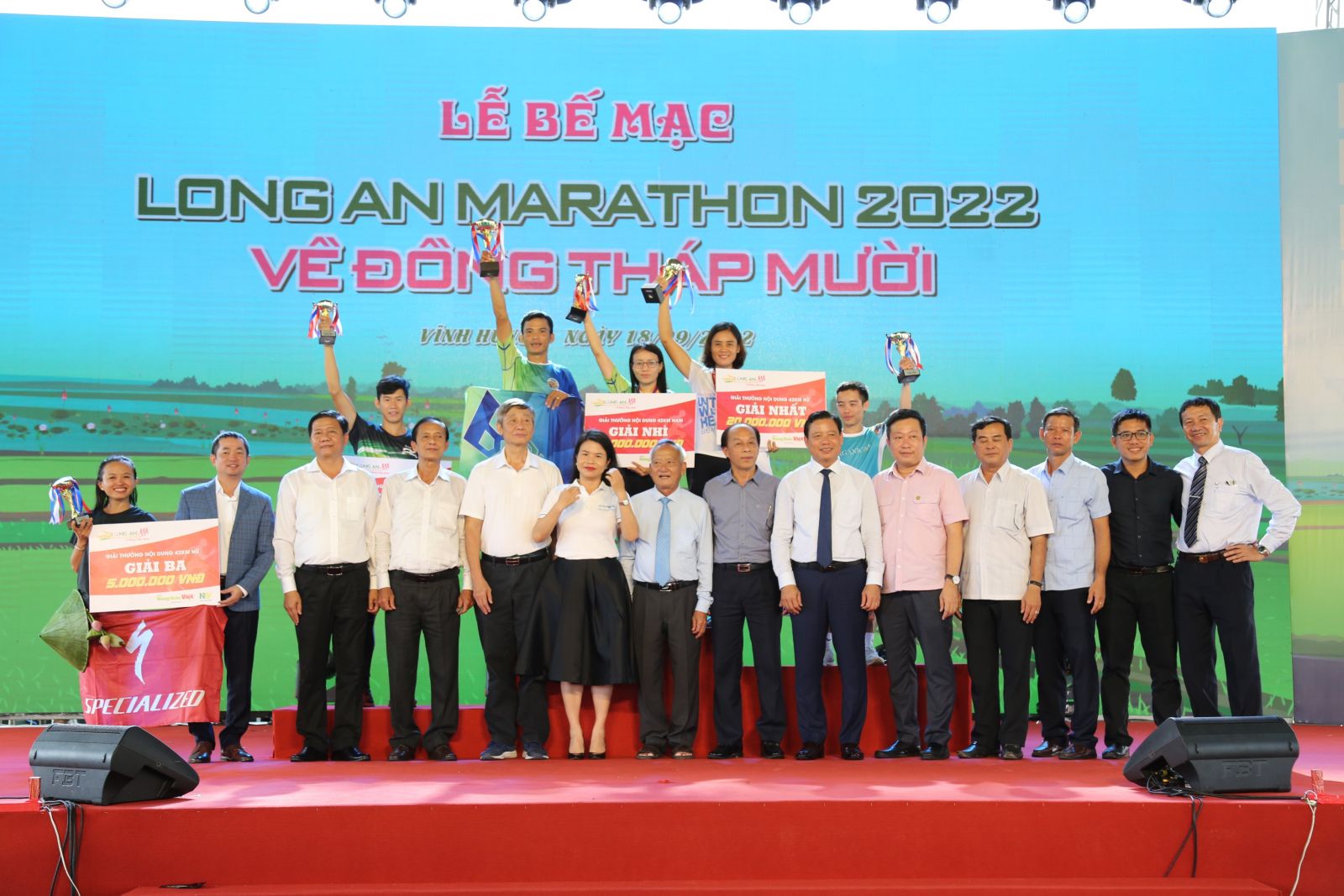 The Long An Marathon to Dong Thap Muoi 2022 contributes to the tourism promotion of Vinh Hung district
According to Deputy Head of the Vinh Hung District External Information Steering Committee - Pham Thi Kieu Phuong, the district's external information work is carried out on the principle of comprehensive, appropriate, specific, close, in line with the orientation of the Party and State with the motto of accuracy, timeliness, flexibility, and suitability for each subject. This activity has achieved positive results; awareness of all levels, branches and localities about external information has been raised, contributing to tightening solidarity, friendship and mutual understanding, building trust in protecting territorial sovereignty and national border security.
In 9 months of 2022, border communes and inland communes of Vinh Hung district held 9 meetings with the authorities of neighboring communes to exchange information on the situation on both sides of the border. The force in charge of external information has promoted propaganda about the international situation and Vietnam's foreign relations to the local people; visited and gave gifts to border guards and bordering localities on the occasion of Cambodia's Traditional New Year; focused on preserving and calling for socialization of investment in historical and cultural relics such as the National historic relic of Long Khot Border Guard Area; Go O Chua National Monument; Lo Gach, Go Duoi Archaeological relic; Go Ong Let Historical site; Go Chua Noi Cultural relic, etc. to create a breakthrough in tourism development of the district.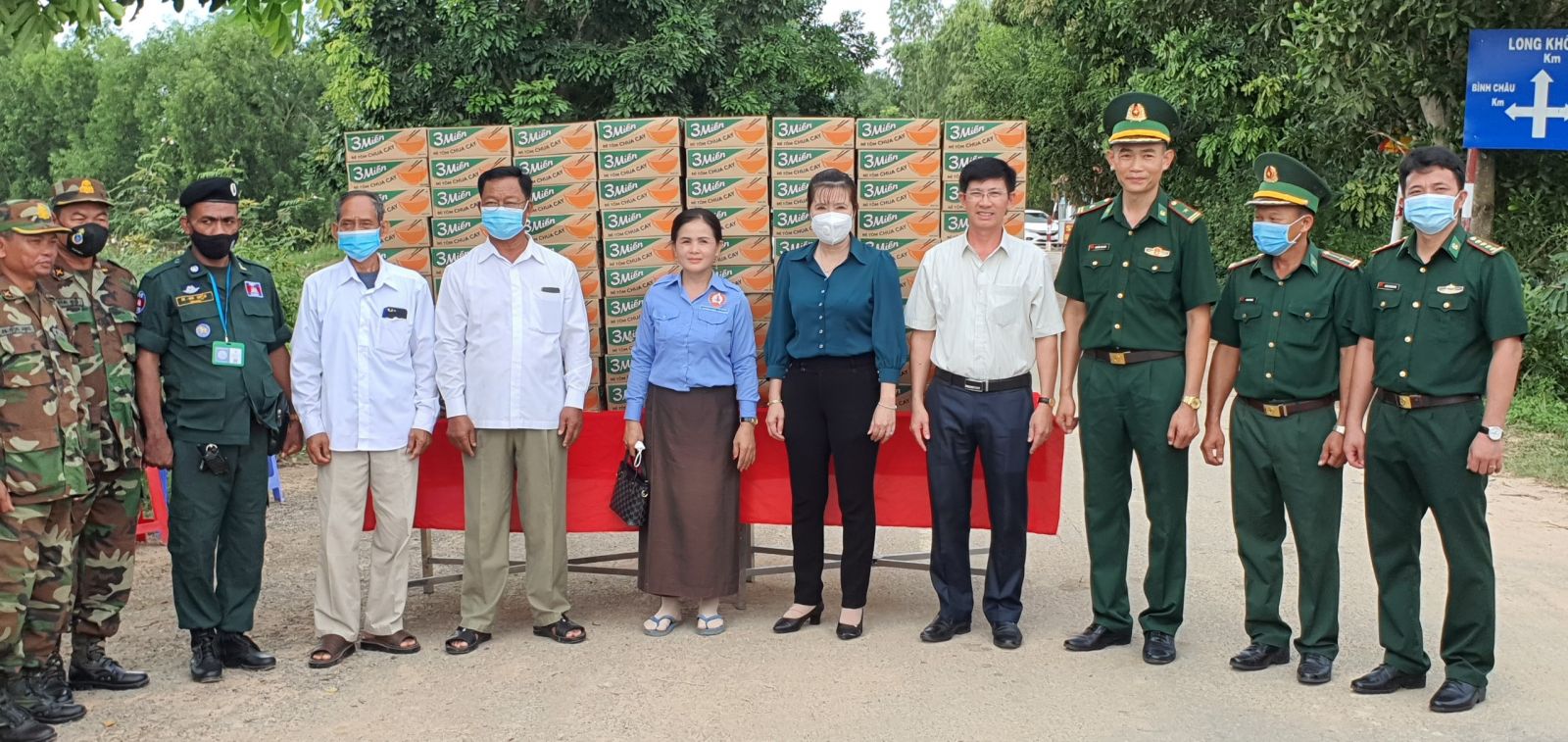 Visiting and giving gifts to border guards and localities bordering Cambodia
Vinh Hung district has also focused on propagating the benefits and results of completing the demarcation and planting of landmarks between Vietnam and Cambodia, between Long An province and Svay Rieng and Prey Veng provinces (Cambodia); strengthened the integration of external information with investment promotion, trade, tourism, culture and people's diplomacy. These activities have contributed to promoting the potentials, strengths and cooperation opportunities for economic, cultural and social development, promoting trade between border localities in association with border protection of the country.
Vinh Hung Center of Culture - Information and Radio has maintained the weekly program "For sovereignty and border security". On the district's website, news, articles, images, and external information on the guidelines and policies of the Party and State, achievements in economic, cultural and social development of the district, etc. has attracted the attention of people inside and outside the district.
In particular, the district coordinated to successfully organize the Long An Marathon 2022 to Dong Thap Muoi. This was one of the activities of the Culture and Tourism Week of Long An province in 2022 (September 17 to 21). There were more than 2,000 athletes participating in this competition. This event aimed to promote places, historical and cultural relics, traditions; stimulate the district's tourism demand in the post-Covid-19 period.
Party committees, authorities and units in the district also have focused on mobilizing the mass movement to protect national security, maintain security and order on the border line to raise vigilance, participate in detection and denounce crime. The functional forces have enhanced information exchange; organize and coordinate patrols to protect borders and landmarks; fight against the Covid-19 epidemic and illegal entry and exit. Solidarity and friendship between the authorities at all levels and the armed forces on both sides of the border has been maintained.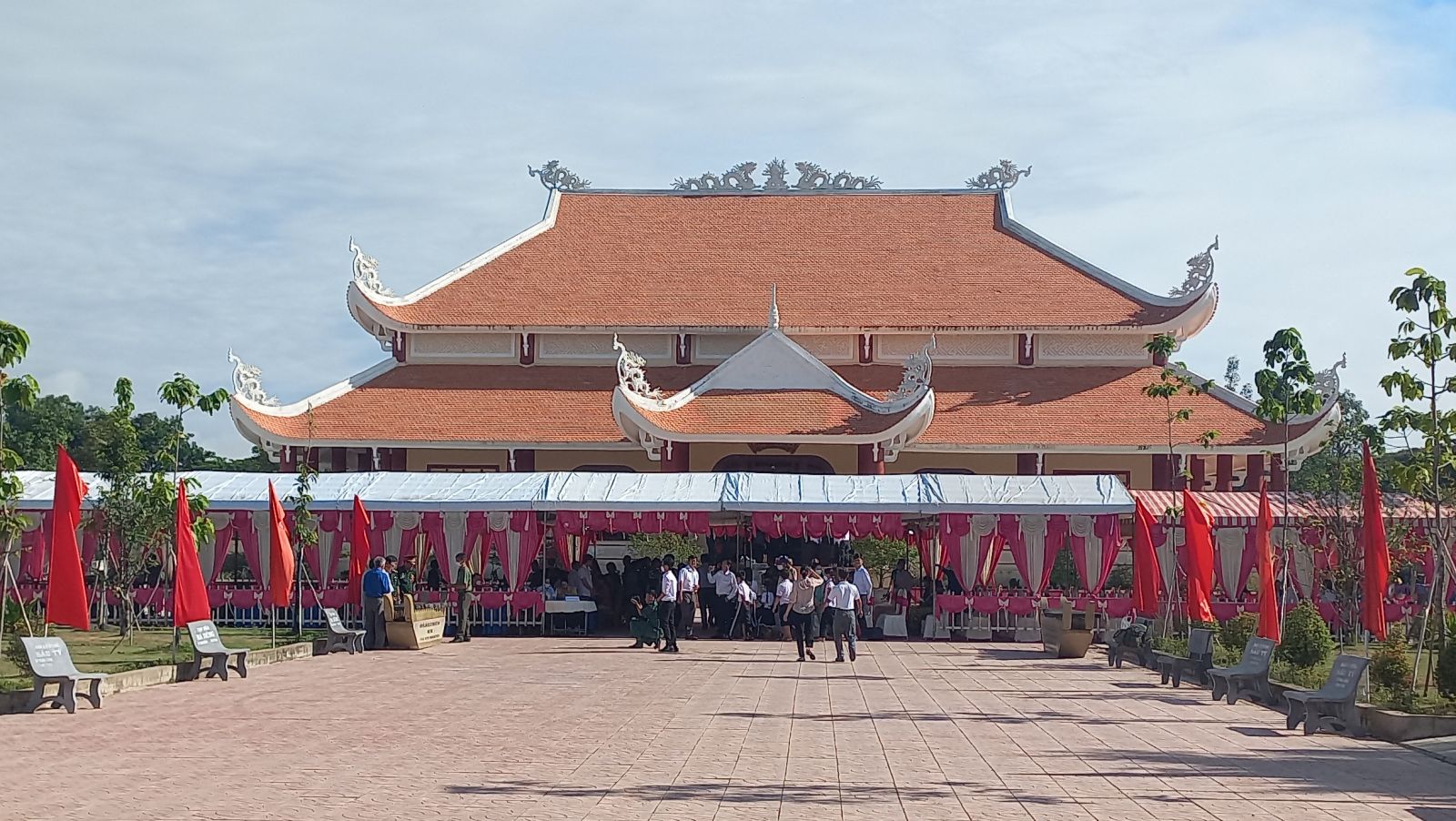 The district mobilizes socialization to invest in historical and cultural relics
Ms. Pham Thi Kieu Phuong added that, in the coming time, the District External Information Steering Committee will continue to innovate the content, form and improve the quality of activities; maintain information exchange and cooperation in border security protection with border communes and districts of Cambodia; improve the effectiveness of information, propaganda and promotion of the image of Vinh Hung district and Long An province in particular, and Vietnam in general to develop socio-economic culture; continue to consolidate and maintain the relationship of solidarity, friendship and cooperation with the 2 districts of Kompongro and Svaychrum, Svay Rieng province; organize cultural, artistic and sports exchanges with communes and districts bordering the Kingdom of Cambodia./.
By Van Dat - Translated by P.Ngan
Source: https://baolongan.vn/day-manh-cong-tac-thong-tin-doi-ngoai-a142504.html