Tan An City: Tasks for building new-style rural completed
The Prime Minister signed Decision No. 1504/QD-TTg dated October 5, 2020, recognizing Tan An City of Long An Province, to complete the tasks for building new-style rural in 2019.
The Prime Minister assigned the Long An People's Committee to be responsible for announcing and commending according to regulations and directing Tan An City to continue maintaining and improving the quality of the criteria, focusing on production and environmental criteria to ensure sustainability in new-style rural construction.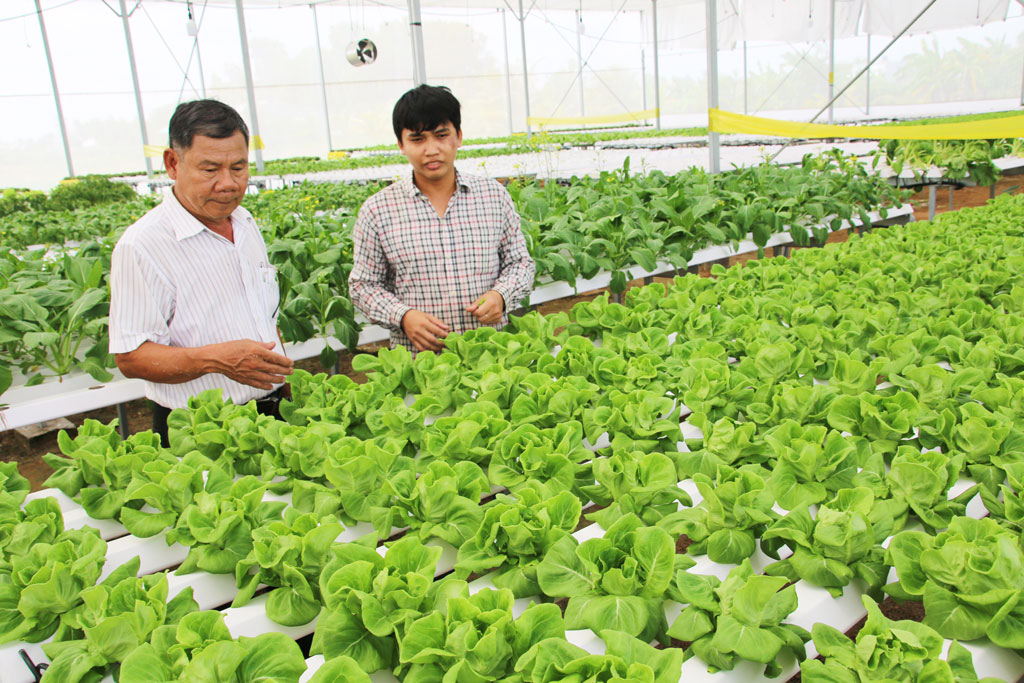 Tan An City applies high technology in agricultural production (Photo: Thanh Hieu)
Tan An city has 14 administrative units, including 5 communes of An Vinh Ngai, Binh Tam, Huong Tho Phu, Nhon Thanh Trung, Loi Binh Nhon, located in the roadmap to build new-style rural. By the end of 2018, Tan An city completed the new-style rural construction program.
In 2019, the average income per capita of the city reached 69.4 million VND (an increase of 34.9 million VND compared to 2011), of which, the rural area reached 58.46 million VND (an increase of 43.07 million VND compared to 2011). The rate of poor households in the city decreased to 0.7 percent (in 2011 it was 4.05 percent), of which the rural area decreased to 1.2 percent.
In the city, there is Loi Binh Nhon Industrial Cluster (in Loi Binh Nhon commune) operating with 38 enterprises, including 24 domestic enterprises and 14 foreign enterprises, creating jobs for more than 7,000 workers; Tu Phuong industrial cluster with an area of 46 hectares is under construction. In addition, there are 222 enterprises operating in the fields of cashew nut processing, industrial sewing, packaging production, rice, etc./.
By Hung Cuong – Translated by Duc Tam
Source: https://baolongan.vn/tp-tan-an-hoan-thanh-nhiem-vu-xay-dung-nong-thon-moi-a103732.html