Thailand's event marketing business forecast to lose 5.6 billion baht
Thailand's event marketing business is expected to lose 5.6 billion baht (186 million USD) worth of revenue in 2020 due to the COVID-19 pandemic, as compared to the total amount of 14 billion baht per year.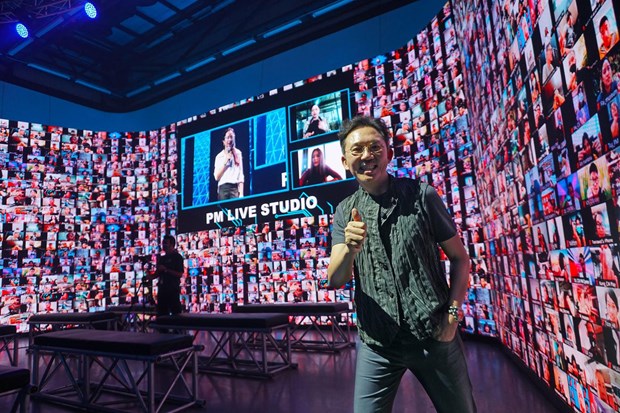 Illustrative image (Photo: https://www.bangkokpost.com/
Sermkhun Kunawong, chief executive of CMO Plc, a creative event management company, said the event marketing industry has felt the impact of the pandemic since late last year when the COVID-19 outbreak was first reported in China.
The situation reached a nadir in the second quarter this year, possibly leading the industry to contract by 40 percent by year-end, he said.
Sermkhun said spending on marketing events in the fourth quarter this year, which is normally the peak season for the event business, is not as good as expected. Many companies including Megabangna mall have cancelled their year-end activities.
Companies that are organising activities have cut their spending budget by 30-40 percent year-on-year.
The overall budget for the event business during New Year's Eve is expected to fall by 50 percent from normal spending of 300 million baht during the festive period, he said.
However, Sermkhun is upbeat about next year's prospects, predicting the event marketing business in 2021 will recover to 80 percent of 2019 levels, driven by automotive and communication businesses which are expected to more actively launch their new products to the market.
The finance sector for both banks and non-banks is likely to be active in event marketing next year, boosted by flourishing online business.
Sermkhun expects the event business to be back to normal in 2022, but the market's landscape will be completely changed with the market opting to hire more freelancers instead of full-time staff.
Meanwhile, Kreingkrai Kanjanapokin, chief executive of Index Creative Village Plc, one of the leading event organisers, said the event business has been battered by the pandemic since the government's lockdown measures from March and its prospects remain murky, compounded by the escalating protests.
According to Kreingkrai, the event business is very sensitive. It is the first area in which firms are ready to cut their spending. He projected his firm's revenue to decline to only 460 million baht this year from 1.4 billion baht last year./.
VNA