Cambodia considers reopening tourism for vaccinated foreign tourists
Cambodian Prime Minister Hun Sen on September 17 asked the Tourism Ministry to consider reopening tourism for vaccinated international tourists to visit Cambodia with a seven-day quarantine period.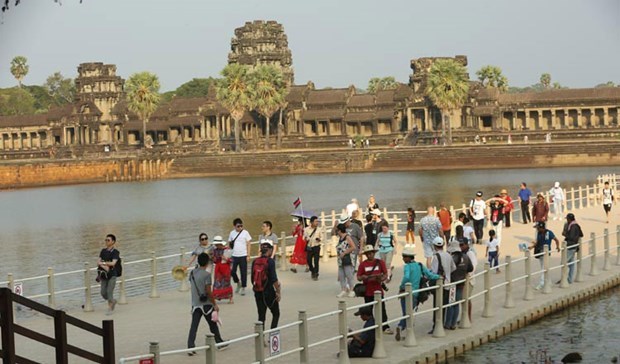 Tourists at Angkor Wat in Siem Reap, Cambodia (Photo: www.khmertimeskh.com)
He said the reopening of tourism should be done in two steps and the first is to open local tourism.
The second step is to allow international tourists vaccinated with the required doses to travel to Cambodia with only a seven-day quarantine.
During the quarantine, tourists who have been fully vaccinated would not be limited to only staying in the hotel, but could gradually travel within the area where they arrived according to the arrangements of the ministry or authorities, he added.
He asked the Council of Ministers as well as the Tourism Ministry to consider the issue.
Tourism accounted for 11.5 percent of Cambodia's gross domestic product before COVID-19 broke out, but the sector is being hard-hit by the ongoing pandemic./.
VNA