Myanmar still plans to hold general election on November 8
Myanmar plans to push ahead with a November general election despite calls from opposition parties to postpone it because of a surge in COVID-19 cases, officials said.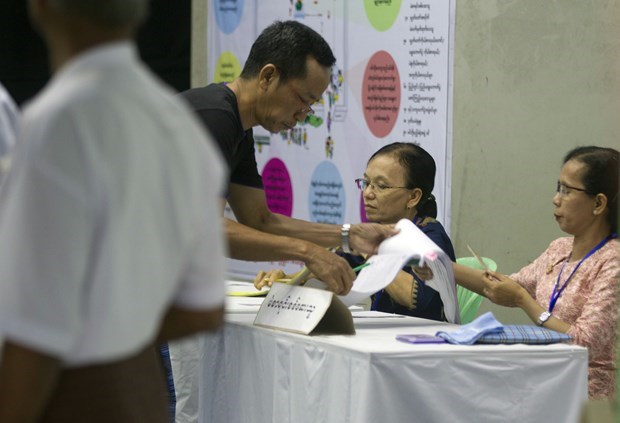 Illustrative image (Photo: The Diplomat)
Last week, 24 parties sent a letter to the election commission urging it to reconsider the polls.
The Southeast Asian country reported 671 new COVID-19 cases on September 20, its highest daily toll since the beginning of its outbreak in March, taking the total to 5,541 infections, with 92 deaths.
As scheduled, the general election will be held on November 8 with 97 parties contesting for seats in parliament.
According to analysts, the ruling National League for Democracy (NLD) will continue wining advantages over other parties in the election./.
VNA