Thailand: Eight army soldiers killed, wounded in military exercises
At least an army soldier was killed and seven others injured when an explosive went off aboard a barge in central Thailand on November 6.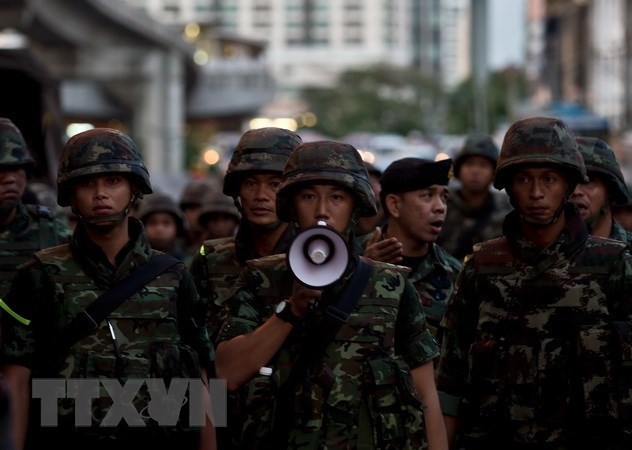 Thailand's army (Illustrative photo: AFP/VNA)
The incident occurred in Ratchaburi province, about 100 km west of the capital city of Bangkok, said deputy army spokesperson Col. Sirichand Ngathong.
The soldiers of the Army Engineer Department were riding in the boat laden with explosives during a demonstrative water transport mission at Burachat Fort when the bomb on board suddenly went off, killing Sgt. Yutthaphong Chankhonkaen, and injuring seven others. The injured soldiers were rushed to nearby hospitals.
The Army Engineer Department based in the province is yet to investigate the fatal accident inside the army camp./.
VNA