Efforts to implement dual goals
The Covid-19 pandemic seriously affected many aspects of the country's life and socio-economy. The whole country in general, Long An in particular is focusing on the dual goal of "promoting socio-economic development, preventing and fighting against Covid-19". Along with that, businesses strive to overcome difficulties, restore production and business.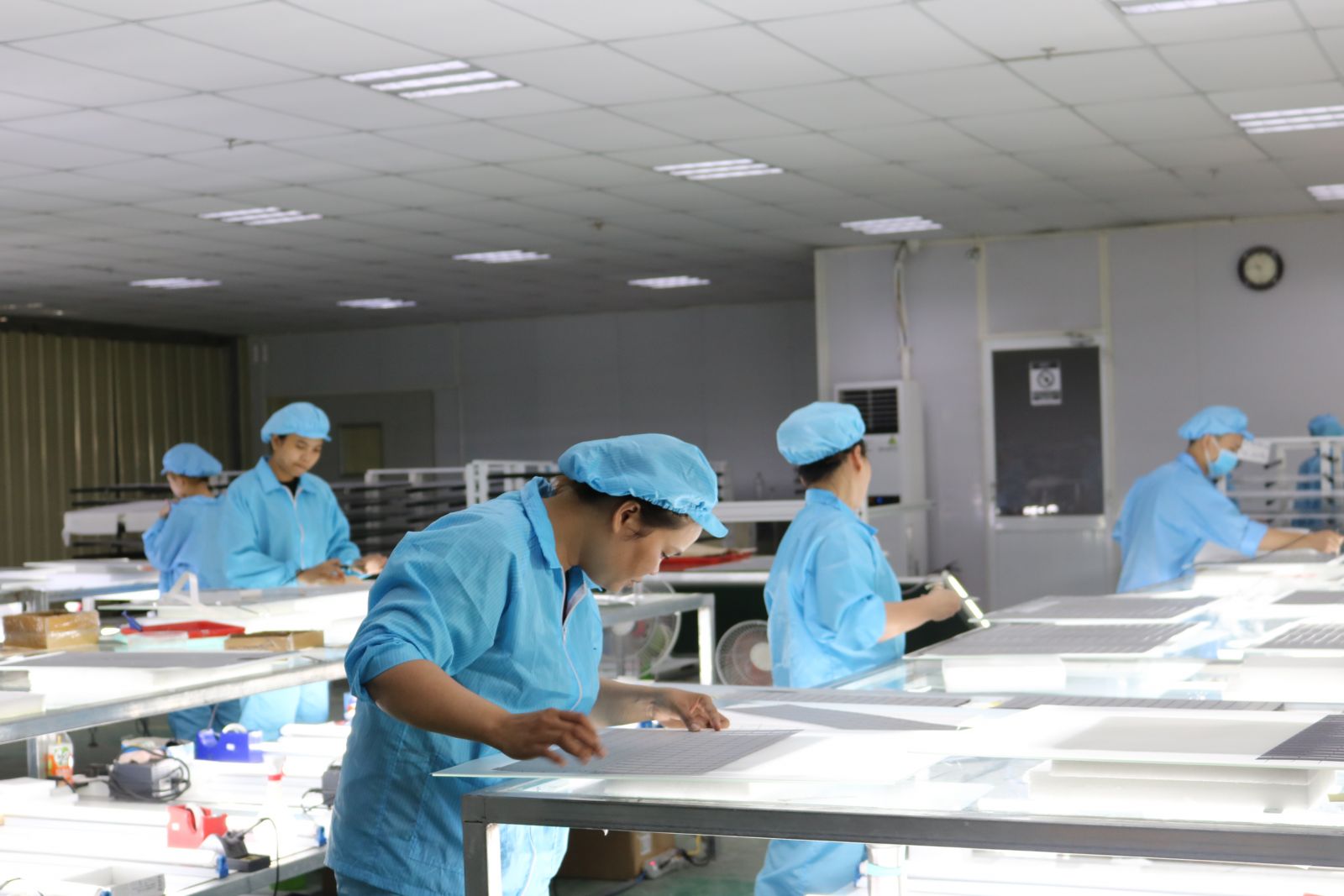 After the Covid-19 pandemic, many businesses made efforts to stabilize labor, restore production and business
When a pandemic broke out, most businesses proposed plans to reorganize personnel and narrow production. Up to now, Viet Nam has basically been able to control the Covid-19 epidemic. Over the last 2 months, no new cases have been detected in the community. With the support of the Trade Union, enterprises are proactive in innovation, creation and production efforts; actively take care of the lives of workers, employees and prevent and fight against epidemics. Thereby, it contributes to the socio-economic development of the province.
Grassroots Union President of ShillaBags International Co., Ltd. (Duc Lap Ha commune, Duc Hoa district) - Le Cong Lap said: "Previously, during the outbreak of the disease, we promoted propaganda, gave masks, provided disinfectant hand sanitizer for workers to prevent diseases. When the disease subsided, the company tried to restore production and business. First of all, the company recruited about 70 part-time workers and proceeded to sign contracts to stabilize production.
Like other businesses, in the outbreak days, FuLuh Vietnam Shoes Co., Ltd. (Tan Kim commune, Can Giuoc district) implemented the plan to reduce the number of working days in the week and months; allow employees to quit their jobs naturally without extension of the contract upon the expiry of the probationary period and the expiry of the probationary period; terminate labor contracts based on approval criteria. Up to now, the company re-recruited workers to stabilize production from mid-April to the end of December 2020 and divided into stages.
Besides, Trade Union levels also coordinate to take care of union members, workers and accompany businesses in recovering production and business. Mr. Nguyen Van Qui - Chairman of the provincial Labor Confederation said: "Over the past time, the provincial Labor Confederation has promoted communication and disease prevention, mobilized the landlords to reduce room rentals for workers and campaigned sponsors to support workers. We also organize delegations to conduct a survey on the labor, employment and salary reorganization of workers affected by Covid-19 epidemic".
As noted by reporters, some businesses in the province reorganize their labor to focus on production and business. Despite many difficulties, businesses are gradually stabilizing, restoring production after days of "fighting" with the Covid-19 pandemic. It is thought that Trade Union continues to promote its role and responsibilities with the efforts of businesses,such as proposing businesses to pay attention to improving working conditions for workers, reorganizing production locations, reorganizing the shift meals, ensuring occupational safety and health and fulfilling the dual goals under the Government's direction./.
By Hoang Le – Translated by Duc Tam
Source: http://baolongan.vn/no-luc-thuc-hien-muc-tieu-kep-a97567.html