Five commodities see exports over 1 billion USD
Five commodities had export values exceeded 1 billion USD in August, according to the Ministry of Industry and Trade.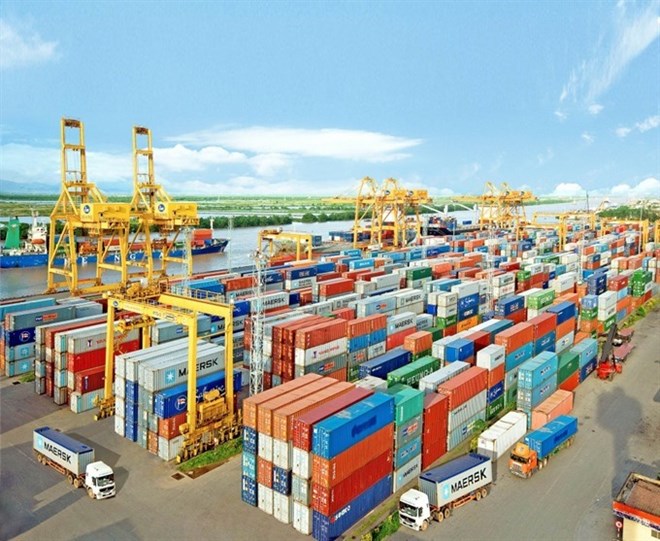 Containers at Hai Phong Port. — (Photo: enternews.vn)
The five commodities included phones and components, garment and textile and computers and electronic products.
Their corresponding export values in August were 4.4 billion USD, 2.9 billion USD and 2.5 billion USD, respectively. The figures were up 13.9 percent, 1 percent and 0.2 percent month-on-month.
The two other commodities were named as machinery, equipment and spare parts and footwear, with export values of 1.35 billion USD and 1.4 billion USD, up 3.6 percent and down 2.5 percent against last month, respectively.
Export values of the above five commodities totalled 12.55 billion USD, contributing up to 60 percent of the country's total export value in August.
Over the month, Vietnam's total export and import turnover was estimated at 41.9 billion USD, up 1.5 percent over the previous month.
In particular, exports were estimated at 20.9 billion USD, up 2.9 percent over the previous month, while imports were estimated at 21 billion USD, up 0.2 percent from the previous month.
The total import and export turnover of the country in the first eight months was estimated at 308.07 billion USD, up 13 percent over the same period of 2017. Of which export turnover was 155.4 billion USD, up 14.5 percent and import turnover was 152.7 billion USD, up 11.6 percent./.
VNS/VNA