Long An awards one People's Teacher, 63 Meritorious Teachers
The education and training industry in Long An province last year made lot of efforts in implementing key missions and obtained significant results, awarding the title of People's Teacher to one individual and Meritorious Teachers to 63 others.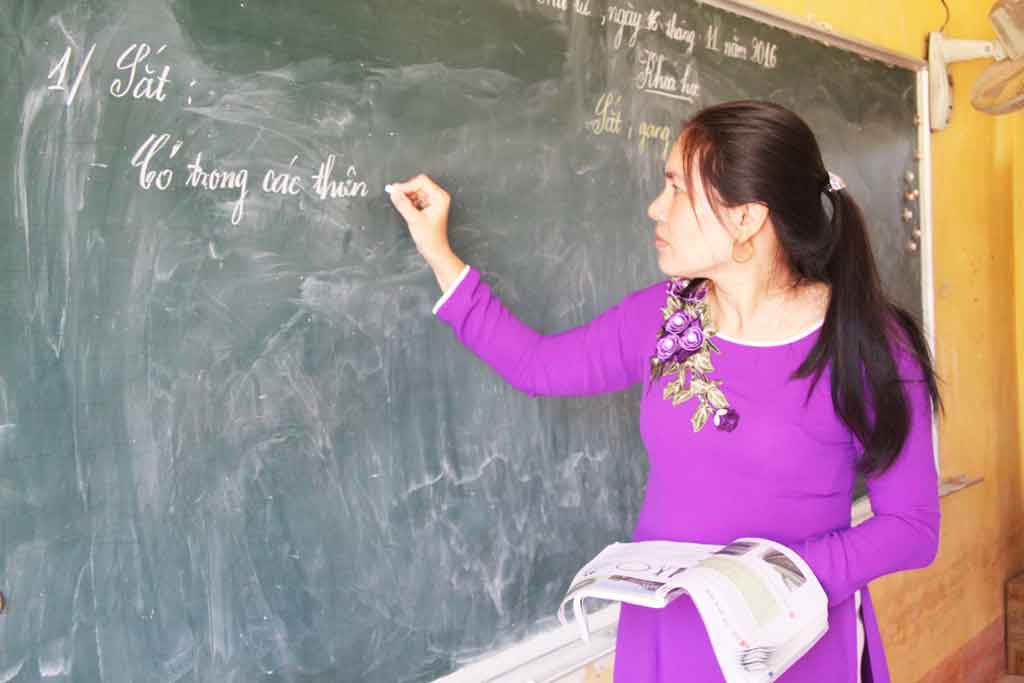 Ms. Pham Thi To Vui, teacher of Thuan Binh primary school in Thanh Hoa district, is the first People's Teacher of Long An province
In addition, the province considered granting 104 individuals in and outside the education industry with medals for the education career.
In 2017, 278 out of 669 schools met national standards including 61 out of 224 nursery schools, 120 out of 262 primary schools, 86 out of 135 secondary and 11 out of 48 high schools.
191 out of 192 communes and 15 out of 15 districts were recognized to meet universal preschool education standards. 190 in 192 communes and all of the 15 districts met standards of universal primary education.
This year, the industry will continue conducting comprehensive reform, focus on fulfilling key missions and obtaining important norms in the education development career, keep reorganizing school system from preschool to high school levels in accordance with plans toward standardization and modernization./.
By Ngoc Suong – Translated by Kim Chung