Long An participates in 20th China - ASEAN Expo (CAEXPO 2023)
From September 16 to 19, at the International Convention and Exhibition Center of Nanning City, Guangxi Province, China, the 20th China - ASEAN Expo is taking place with the theme "Building a common home, a community with a common destiny towards the future - Promoting the Belt and Road Initiative for development and building an economic center."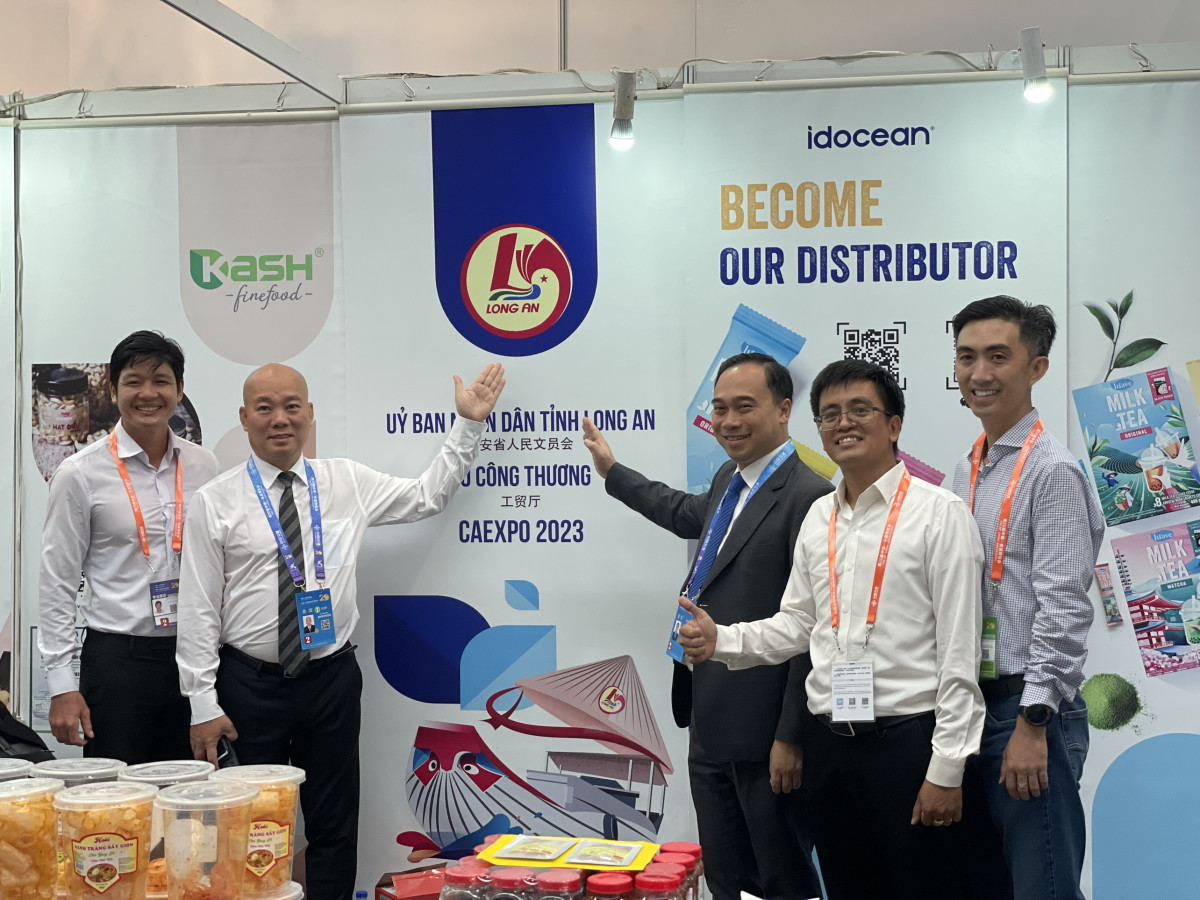 Booth displaying Long An's products
This fair celebrates the 20th anniversary of China and ASEAN countries co-chairing the organization of CAEXPO.
The Vietnam section at the 20th China-ASEAN Expo has the participation of 120 businesses with 200 booths, with a total area of about 4,000 square meters. Vietnam continues to be the country with the largest booth size at the fair, after host country China.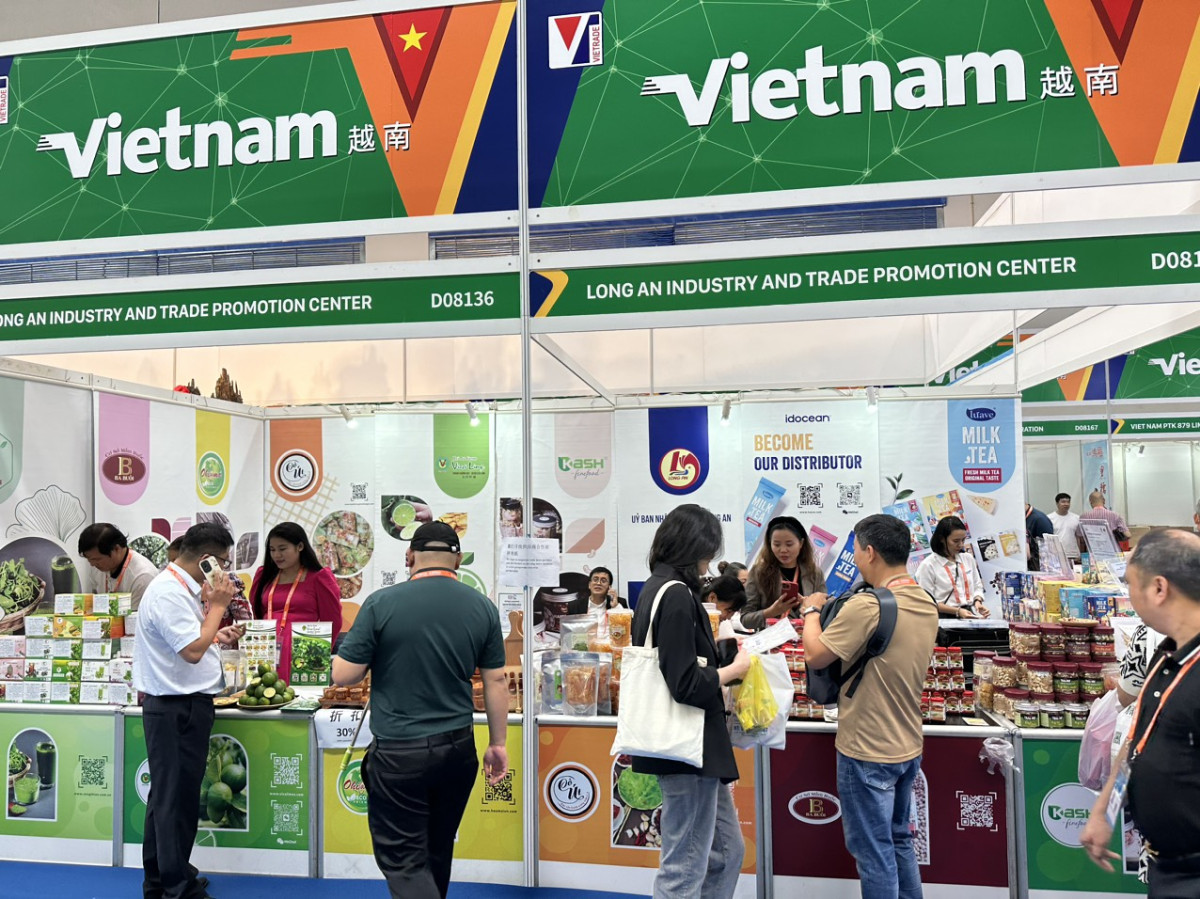 A large number of customers visit and learn about Long An's products
With support from the Trade Promotion Department (Ministry of Industry and Trade), Long An Department of Industry and Trade, the Provincial Center for Industry and Trade Promotion organized a business delegation to participate in the fair.
Accordingly, Long An has 7 businesses and production facilities participating in displaying and directly promoting Long An's products to Chinese consumers, thereby, creating conditions for the province's businesses to participate in trade promotion events in foreign markets, expanding the consumption market for the province's typical products. The products that Long An brought to the fair are typical products, agricultural products, food, and OCOP products.
In 2023, in addition to domestic trade promotions through fairs and exhibitions, Long An will strive to spend part of its funding to support businesses and production facilities participating in trade promotion events abroad./.
By Mai Huong - Translated by Q. Thien
Source:https://baolongan.vn/long-an-tham-gia-hoi-cho-tai-trung-quoc-asean-lan-thu-20-caexpo-2023--a163049.html