Vietnam Bank for Social Policies - Long An branch creates conditions for low-income people having stable life
Lending money to buy social houses according to the Decree No. 100/2015/ND-CP, dated October 20, 2015 of the Government on development and management of social houses deployed by the Vietnam Bank for Social Policies (VBSP) of Long An province that contributes to helping dozens of civil servants, employees, low-income workers in the province have conditions to build, repair, buy, rent social houses and stabilize life.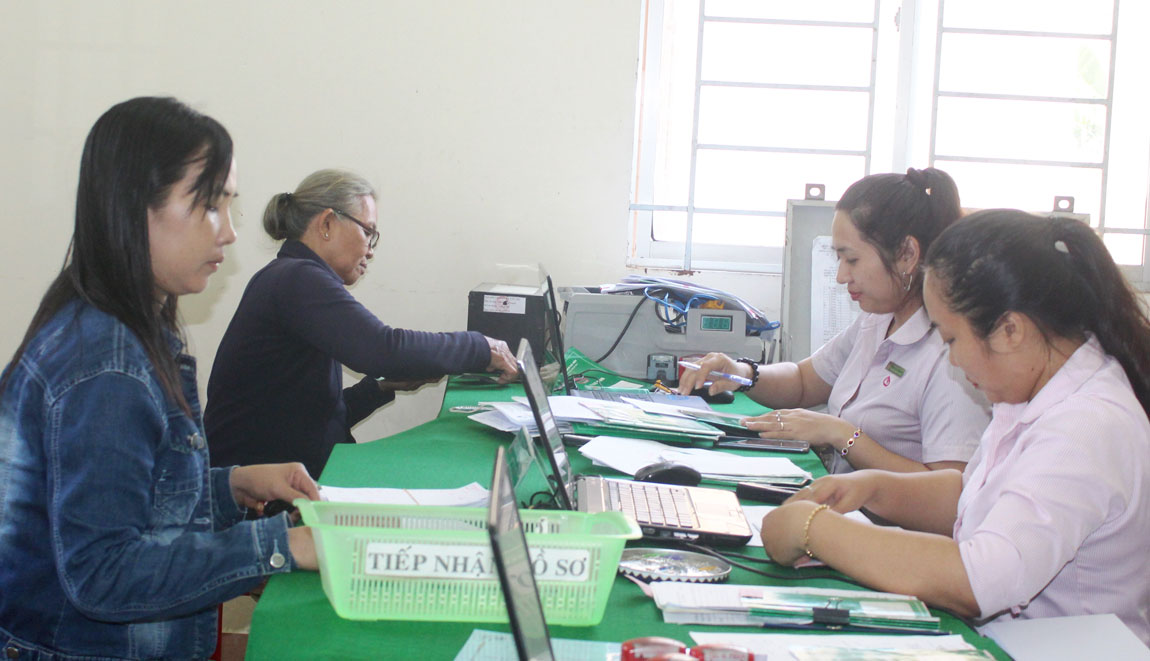 In 2019, the provincial VBSP was allocated VND 15 billion to the Social Housing Loan Program
In the house with a new paint scent, Mr. Duong Huynh Hanh - Secretary of Youth Union of Binh Thanh commune, Thu Thua district, happily said: "Thanks to the District Transaction Office of VBSP to lend VND 250 million to repair houses. My family just got a nice house like this. "The payment of capital and interest within 15 years in the form of gradually reduced debt excess with interest rate of 4.8 percent per year. Thus, he pays VND 1.5 million each month on average in capital and interest.
This is the second year that VBSP has provided social housing loans under Decree 100 of the Government. Preferential people for social housing loans are people deserving well of their nation, army soldiers, low-income people, and so on.
Accordingly, the provincial VBSP disbursed VND 11.7 billion with 31 loan applications in 2018, completing 100% of the assigned plan. In 2019, Long An was allocated VND 15 billion by the Central Government to implement the Social Housing Loan Program.
As a household accessing to loans when the program was newly deployed, Mr. Le Van Lac, a resident of Ward 6, Tan An city, said: "In 2016, I bought a house with monthly installment payment from a company. It is very pressure to pay VND 12 million per month. When provincial VBSP implements the Social Housing Loan Program under Decree 100 of the Government, I make a loan application of VND 600 million to pay the company. Thanks to accessing the above capital, I only pay VND 2.5 million every month. This amount is suitable for my family's economy".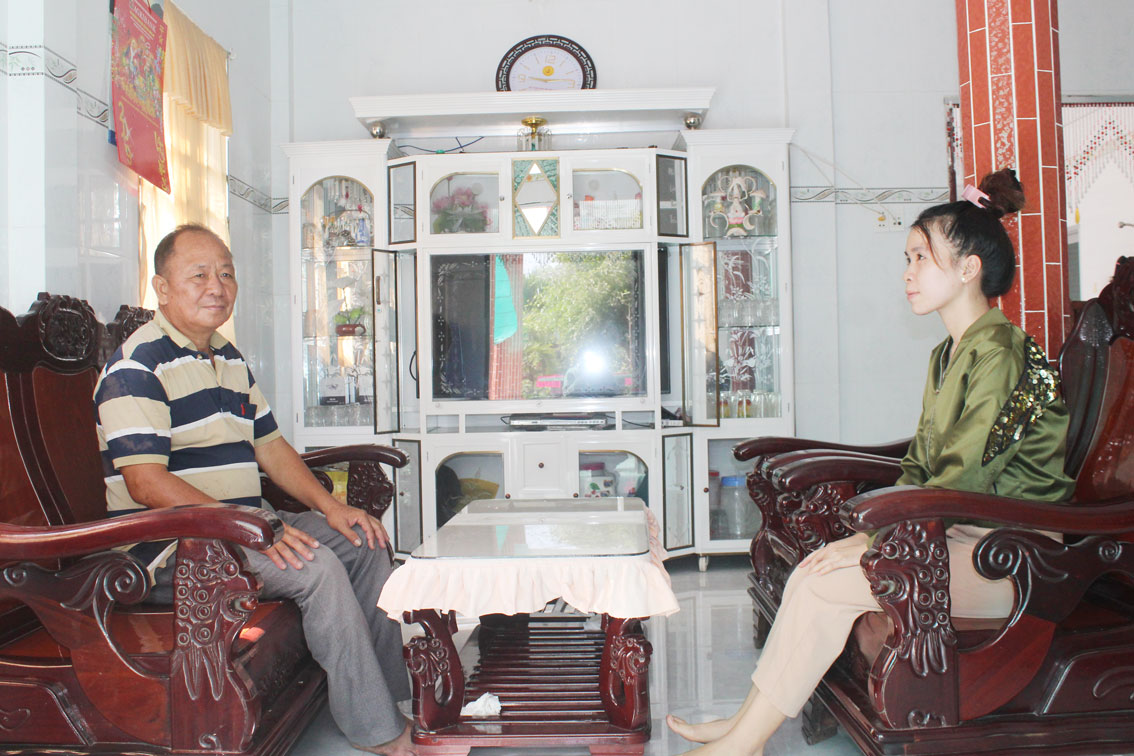 Mr. Duong Huynh Hanh's family has a spacious house from the Social Housing Loan Program
Deputy Director in charge of the Transaction Office of VBSP of Thu Thua district - Ho Hoang Trieu said: "In 2019, the district Transaction Office of VBSP is allocated by provincial VBSP according to the social housing loan program with VND 1 billion. Until now, the district disbursed nearly 50 percent, and continued to make disbursement documents for the remaining people of the program in May. The social housing lending program received the approval and response of all-level authorities, sectors, especially low-income people. In addition, employees of district Transaction Office of VBSP also promoted propaganda and created conditions for people to access preferential loans in approving dossiers. Thus, the capital is lent to right beneficiaries, it positively contributes to the local to implement social security work well.
The social housing loan program under the Government's Decree 100 brings many practical benefits, it helps low-income people settle and have stable life./.
By Kim Ngoc – Translated by Duc Tam