Expat students should carefully consider before returning home: ministry
The Ministry of Education and Training (MoET) has recommended Vietnamese students abroad consider carefully before returning to Vietnam due to the risks of spreading COVID-19 and travel restrictions imposed by many countries.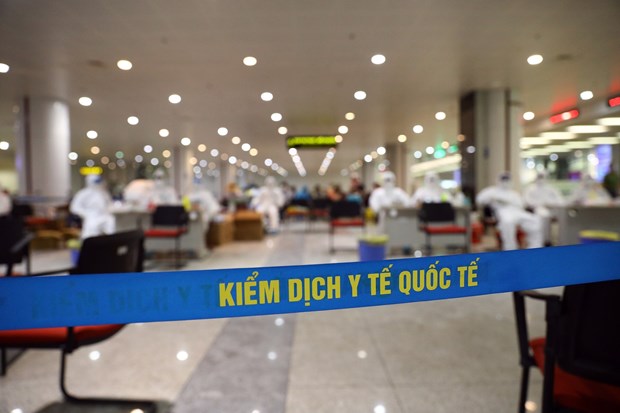 The health examination area for foreigners at Noi Bai International Airport in Hanoi (Photo: VNA)
The MoET said if students really need to return, they must make honest health declarations and abide by quarantine regulations as regulated by the Ministry of Health and other authorized agencies in Vietnam.
If they show symptoms of fever, cough or shortness of breath, they need to actively self-quarantine and liaise with their nearest medical establishment immediately to receive a check-up and treatment, according to the announcement.
Additionally, the MoET asked overseas students to fully comply with regulations on COVID-19 prevention and control in their host countries, as well as recommendations made by Vietnamese embassies.
It called on the students to stay calm and united, support one another and share knowledge about prevention measures while avoiding spreading unverified information.
They should also stay at home, not go to public places unless really necessary, and keep a close watch on their school schedules so their studies won't be interrupted, the MoET said.
Overseas students seeking help can contact Vietnam's representative agencies in their host countries, the expatriate protection hotline (+84) 981 84 84 84, or the ministry's department for international cooperation at No. 35 Dai Co Viet street, Hanoi, via phone numbers (+84) 24 3869 5144 and (+84) 365 12 74 07, or email htqt@moet.gov.vn ./.
VNA