Indonesia's Merapi volcano erupts
Indonesia's Merapi volcano erupted on March 11, spewing hot cloud up to seven kilometers.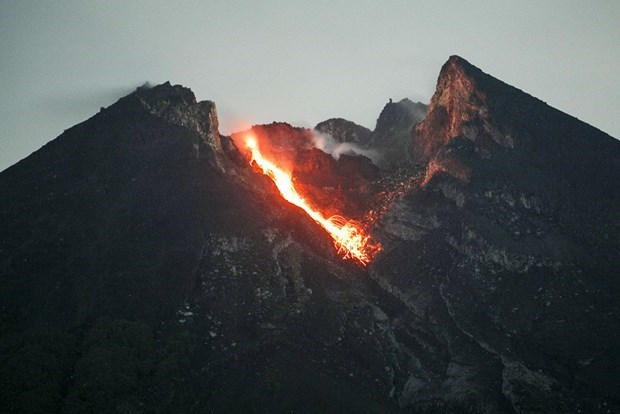 Indonesia's Merapi volcano (Source: Jakarta Post)
The country's disaster management agency said in a statement that a lava flow of 1.5 km was observed.
Residents in the nearby community have been warned to stop any activities in the danger zones, range between 3-7km radius from the crater, the statement said.
The 2,963m Merapi, one of Indonesia's most active volcanoes, was already on the country's second-highest alert level. It last eruption took place in 2010, killing more than 350 people.
Located on the Pacific Ring of Fire, Indonesia has more volcanoes than any other country./.
VNA