Long An: Industrial production value reaches VND 156,395 billion in first 6 months of 2019
Long An Department of Industry and Trade informed that the industrial production index of June 2019 decreased by 1.67 percent over the previous month but increased by 16.42 percent over the same period last year. Accumulated 6 months of 2019, industrial production index increased by 15.18 percent over the same period last year.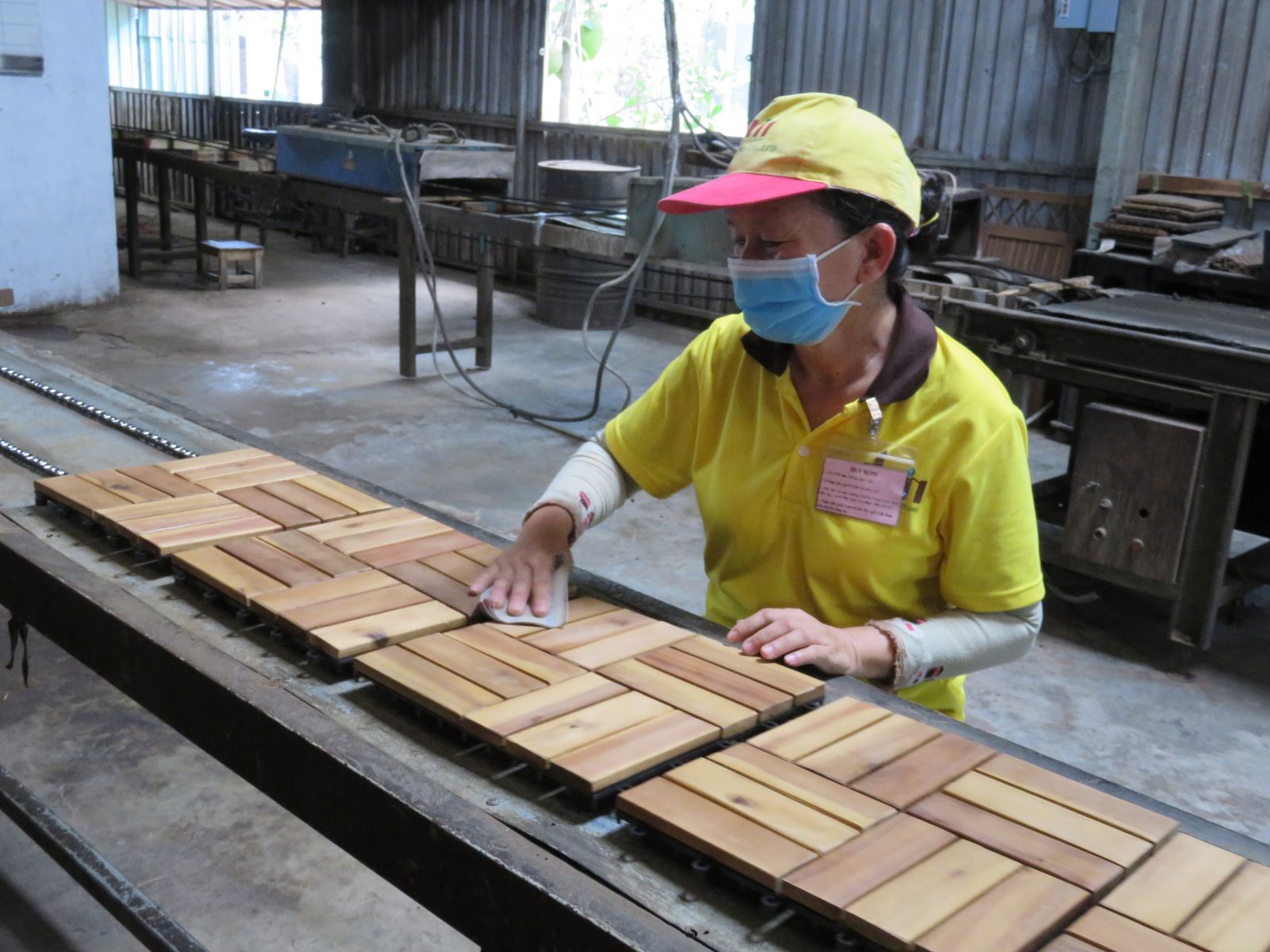 Wood is one of the industrial products with high production value in the first 6 months of 2019
Particularly, processing and manufacturing industry increased by 15.14 percent; electricity production and distribution industry increased by 16.91 percent; water supply, management and treatment of waste and wastewater increased 14.47 percent over the same period.
The value of industrial production in the first 6 months of 2019 (actual price) was estimated at VND 156,395 billion, up 18.1 percent (the same period increased by 19.1 percent). In particular, the processing industry still accounts for the highest proportion in value.
The number of industrial product groups in 6 months of 2019 is 75 groups; in which, 56 out of 75 groups had a growth rate over the same period and 19 out of 75 groups decreased compared to the same period.
Some industrial products have increased production speed as follows: construction bricks (up 56.2 percent); plastic products (up 37.8 percent); wood products (up 33.1 percent); wall painting (up 30.7 percent); yarns of all kinds (up 25.8 percent); product-finished iron - steel (up 22.1 percent); pharmaceutical products (up 17.6 percent); commercial electricity (up 16.9 percent); mineral fertilizers and chemical fertilizers (up 14.9 percent); finished fabric (up 16.7 percent); mineral water (up 11.7 percent); backpack and bag products (up 8.4 percent); rice milling (up 4.3 percent); cashew nuts (up 4 percent); garment products (up 3.9 percent).
Some industrial products have reduced production speed such as footwear (down 0.7 percent); animal feed (down 4.2 percent); bottled beer (down 38.8 percent); printing services (down 10.1 percent)./.
By Mai Huong – Translated by Duc Tam