Long An: Local brand image communication laid its foundation
On December 10, the Long An Department of Information and Communications organized a training workshop on local brand image communication in developing tourism and attracting investment in Long An.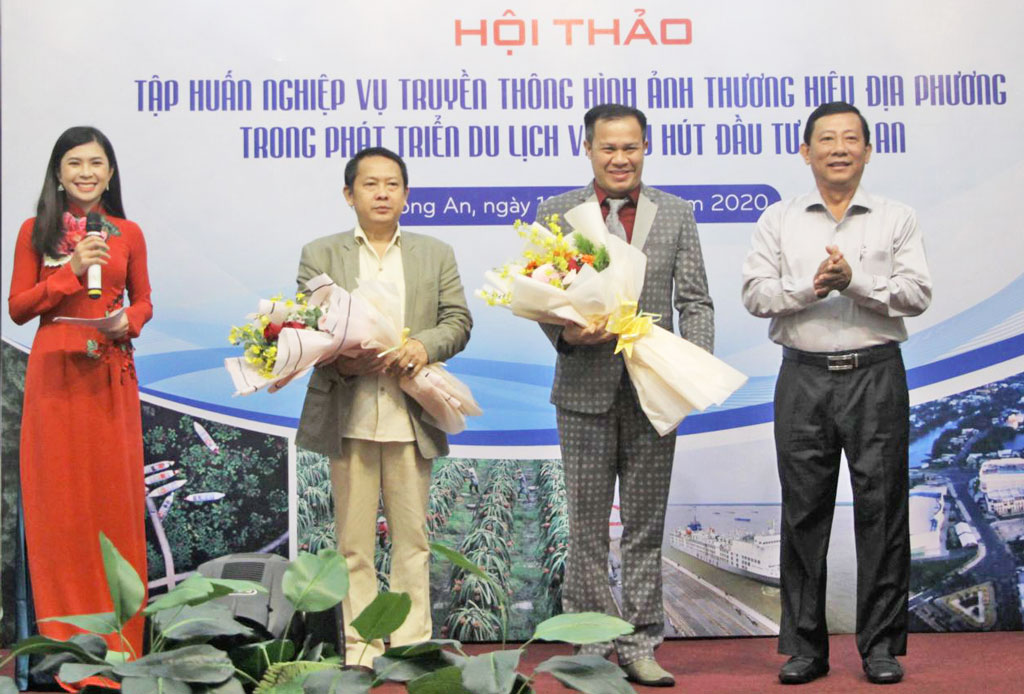 Director of the Department of Information and Communication - Nguyen Ba Luan presents flowers to the two speakers of the workshop
At the seminar, delegates listened to Brand Marketing Expert - Vo Van Quang presenting the role, meaning, necessity and benefits of brand communication with local development and digital transformation specialist - Nguyen Huu Thai Hoa presented brand communication trends in the digital technology era and the need to build local digital media.
At the training session, delegates have access to information related to brands, brand classification methods, market analysis and potential customers, brand communication, etc. Experts also propose strategic directions of Long An brand communication strategy for the period of 2021 - 2025 including: Building a local brand promotion channel; media socialization; image and communication messenger; trade and investment promotion; organizing the experience space - displaying typical products; building stories and media topics, and making communication according to events and festivals.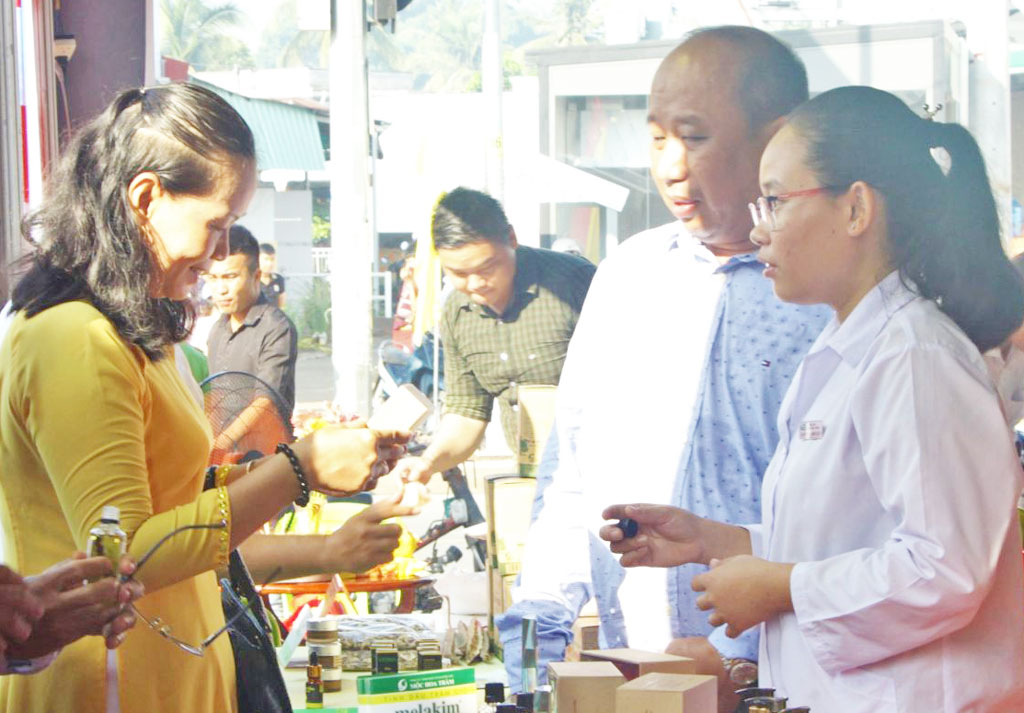 Organizing the experience space - displaying typical products is one of the proposed communication strategies
Based on the existing strengths of Long An tourism, experts suggest a few projects that can be implemented feasible in Long An such as horse racing; projects of historical film and film studio - combined with tourism; promoting the specialty of Go Den wine brand; reborn brand of Nang thom Cho Dao rice; promoting the seaport industry and upgrading strategy and skills of Long An Radio and Television./.
By Que Lam – Translated by Duc Tam
Source: https://baolongan.vn/long-an-dat-nen-tang-cho-truyen-thong-hinh-anh-thuong-hieu-dia-phuong-a106735.html