Long An plans to restore production and trade
Long An People's Committee has just issued Plan No. 2759/KH-UBND on restoring production and trade of enterprises in the province.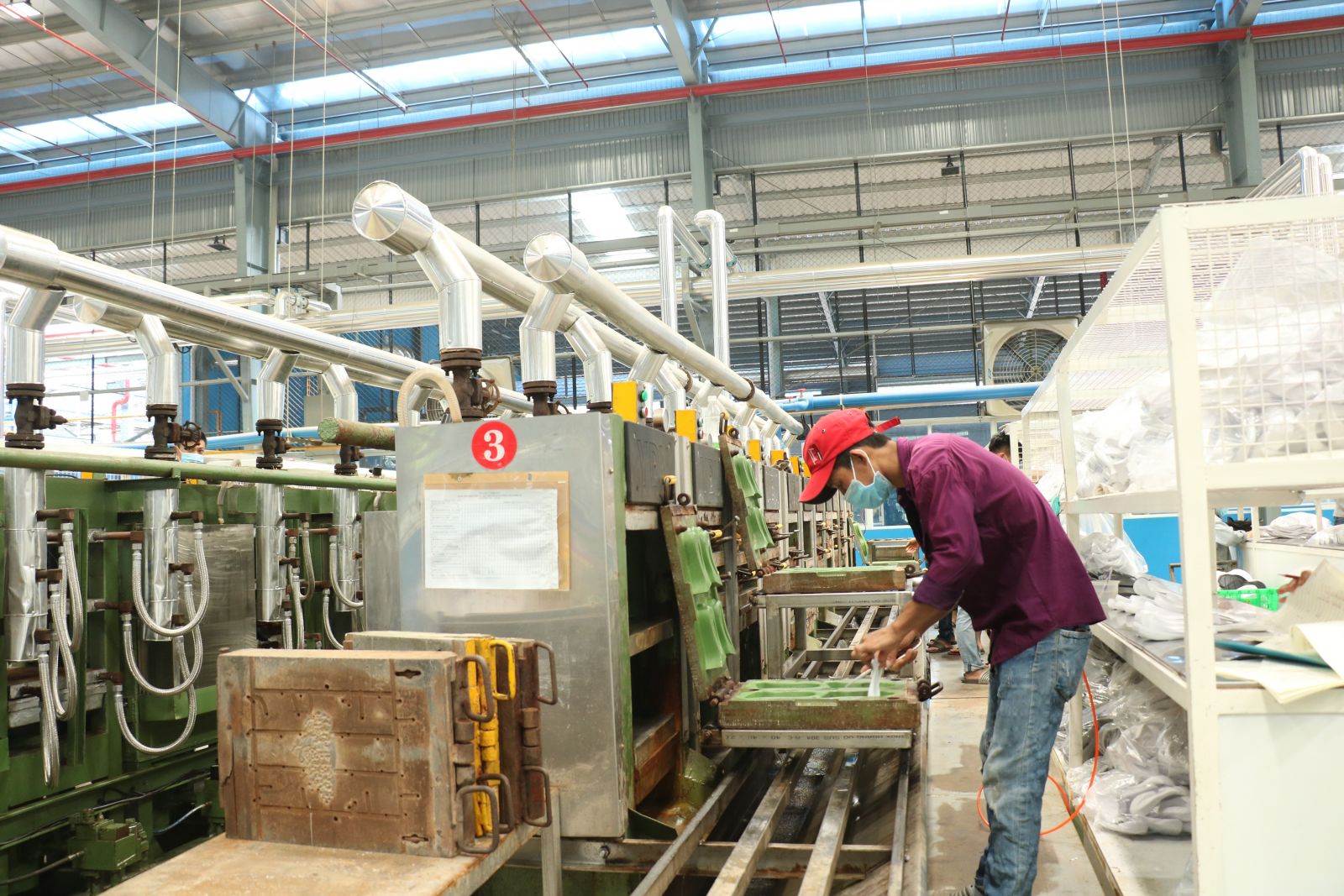 Long An issues a plan to restore production trade
For the purpose of proactively taking measures to ensure safety against the Covid-19 epidemic in businesses in the province when returning to production and trade.
At the same time, ensuring the implementation of the dual goals for preventing and controlling the epidemic and restoring production, the Provincial People's Committee identified the task of preventing and controlling the Covid-19 epidemic as a key, urgent and regular task.
Since then, the province asked businesses and employees to strictly follow the direction of Covid-19 epidemic prevention and control. Management levels proactively planned to respond quickly, promptly and effectively according to epidemic levels. In addition, the province required departments, branches and localities to support businesses to overcome difficulties and maintain production.
According to the province's plan, there are 3 phases: The 1st phase is during the implementation of social distancing, the 2nd phase is when the epidemic situation is basically stable (after the social distancing) and the 3rd phase is when the epidemic situation is controlled, stabilized and enters the new normal situation. The province also stipulates business entities, scope of activities, specific regulations applicable to each stage and general regulations for implementation.
In which, the province emphasized that the implementation in each stage would be decided by the Chairman of the Provincial People's Committee based on the evolution of the epidemic situation in the province.
On that basis, the province directed departments, branches, localities and enterprises according to their tasks to organize the effective implementation of the proposed plan.
Previously, from July 13, the Provincial People's Committee had a policy for enterprises to produce according to the "3-on-site" measure to both prevent and control the epidemic and maintain production and trade. The province recorded 828 businesses operating under the "3-on-site" measure with more than 48,000 employees./.
By Thanh My – Translated by Duc Tam
Source: https://baolongan.vn/long-an-len-ke-hoach-phuc-hoi-hoat-dong-san-xuat-kinh-doanh-a120483.html