Programme issued to deal with trade protection measures
The Ministry of Industry and Trade has issued a comprehensive programme in response to trade protection measures in a bid to develop several Vietnamese industries.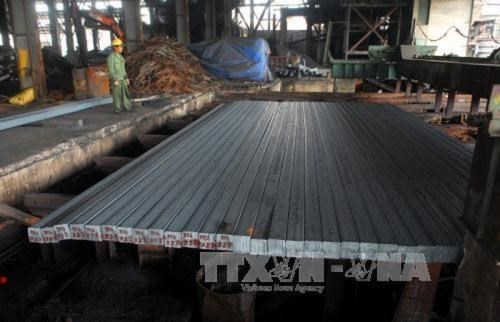 Illustrative photo (Source: VNA)
Accordingly, the Trade Remedies Authority of Vietnam (TRAV) will be responsible for building a system for reporting import products involved in trade protection probes and connecting it to the single-window customs system.
The TRAV, Industry Agency, import-export department and relevant goods associations will monitor import affairs and assess their impact on domestic production to begin investigations and apply protection measures if necessary.
These agencies will be in charge of implementing projects on improving trade protection capacity in the context of Vietnam engaging in various new-generation free trade agreements. They will also step up the application of an early warning system for excessive imports, dumping and trade protection avoidance.
Earlier, the ministry issued a plan for implementing the Comprehensive and Progressive Agreement for Trans-Pacific Partnership deal.
The pact, which took effect in Vietnam on January 14, gathers 11 member states, namely Australia, Brunei, Canada, Chile, Japan, Malaysia, Mexico, New Zealand, Peru, Singapore and Vietnam that altogether make up 13.5 percent of global GDP./.
VNA