Raising community's awareness to cope with climate change
On July 2, Centre For Environment And Human Resources Development Community (CECAD) held a ceremony on agreeing the project sponsorship "Strengthening communication capacity to cope with the Climate Change in the Mekong River Delta (MRD)" in My Tho city of Tien Giang Province. The project is implemented by the Embassy of Finland in Vietnam, through the Fund for Local Cooperation (FLC) to support CECAD.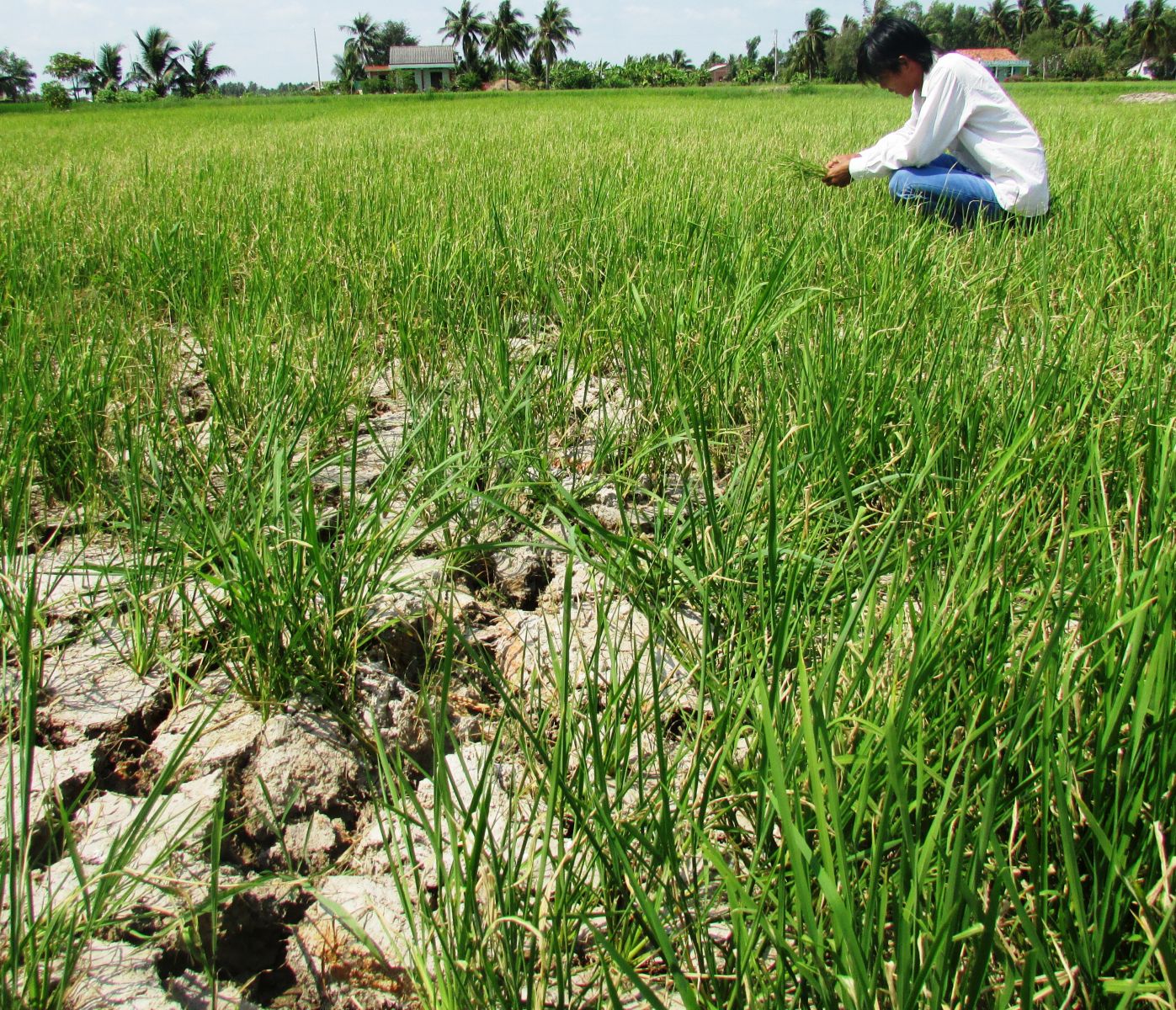 Drought has always been a concern for people in the MRD
The project aims to improve communication capacity of relevant agencies and raise awareness of local communities on saline intrusion; mitigate the impact of climate change through communication programs. The target groups of the project will be local communities in the MRD, especially poor households in remote areas in areas with high population densities who are directly affected by the salt water intrusion and lack of fresh water for production and daily life. From there, they can be more proactive in responding to climate change, reducing the impact of natural disasters.
According to a report of the Ministry of Agriculture and Rural Development in 2020, in the MRD region, 80,000 households faced difficulties due to lack of running water, thousands of hectares of rice and vegetables died due to saline intrusion; lost nearly 39,000 hectares of rice production; About 95,600 households are facing difficult access to piped water. In particular, Tien Giang is considered as one of the most affected provinces with more than 2,270 hectares of rice and 36,000 hectares of orchards affected.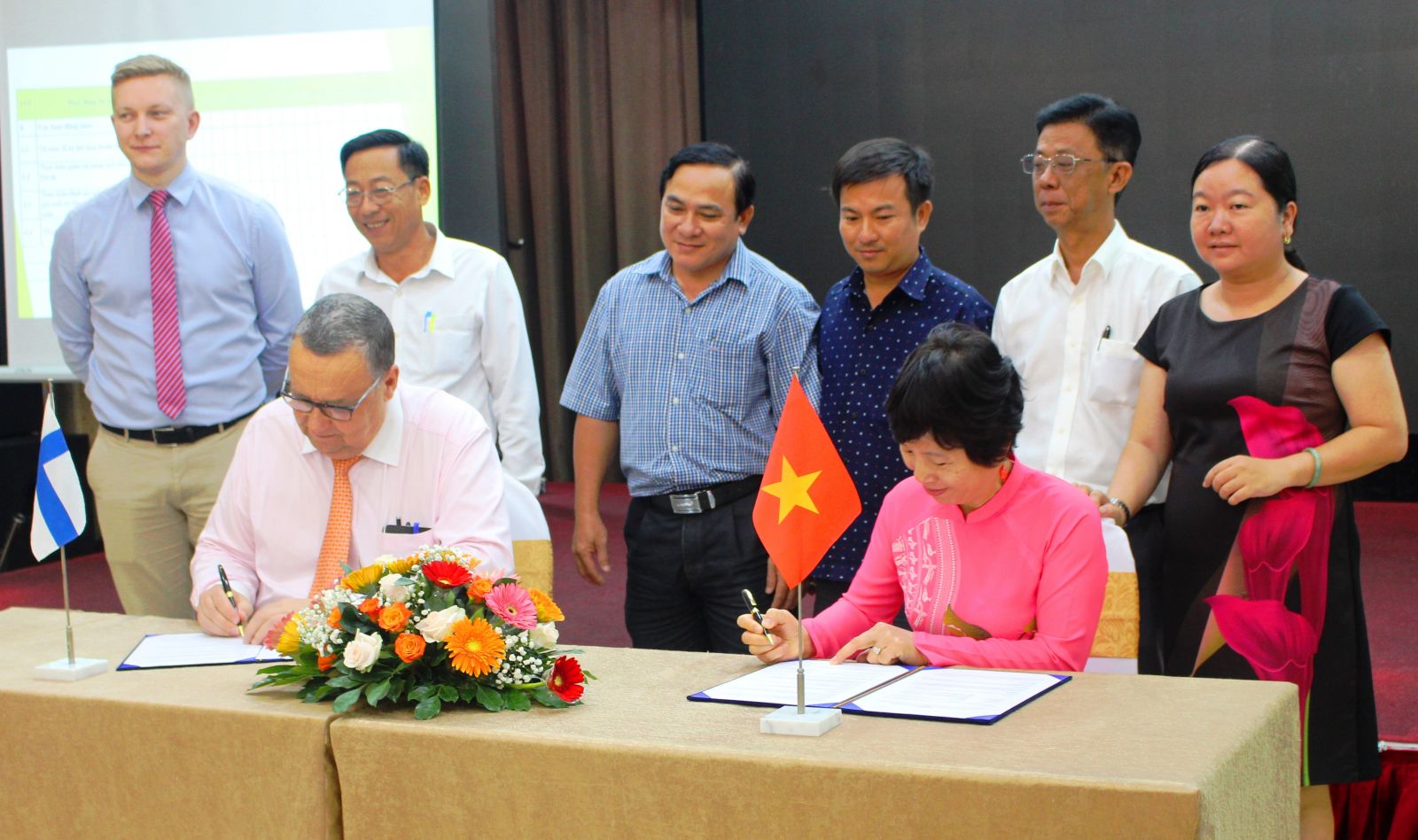 Signing of agreement to sponsor the project "Strengthening communication capacity to respond to climate change in the MRD"
At the ceremony, Ambassador extraordinary and plenipotentiary of the Republic of Finland in Vietnam - Kari Kahiluoto said: "The MRD has potential for sustainable economic development. However, in recent years, the impacts of climate change have caused many damages. Therefore, the project is implemented to raise awareness of local communities in the MRD about saline intrusion through the initiation and implementation of climate change adaptation activities. The project will develop and install a pilot early warning system for saline intrusion in Tien Giang province"./.
By Huynh Phong - Translated by Duc Tam
Source: http://baolongan.vn/nang-cao-nhan-thuc-cua-cong-dong-ung-pho-voi-bien-doi-khi-hau-a98073.html