Vietnam holds great potential for tourism development for young travellers
Vietnam has great potential to develop a toursim market segment for young travellers, heard a workshop organised by the Institution for Tourism Development Research (ITDR) under the Vietnam National Administration of Tourism.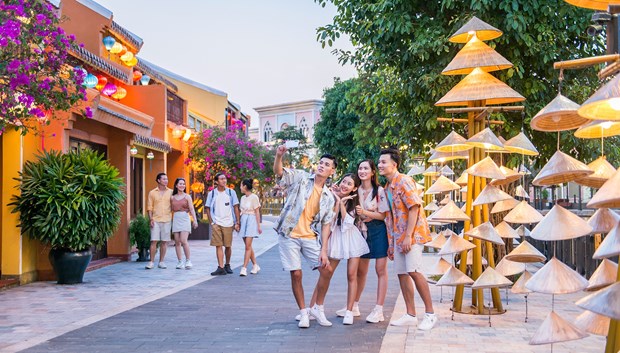 The ancient riverbank city of Hoi An in the central province of Quang Nam is a popular tourism destination for both domestic and international visitors. (Photo: VNA)
Speaking at the workshop on the youth's tourism trends and solutions to attract young travellers in Vietnam, ITDR Director Nguyen Anh Tuan said that in the past, tourists are mostly middle-aged with quite stable incomes.
But now, thanks to the development of global tourism and improved living conditions, young people have an increasing demand for travelling, he said.
Le Quang Dang, a researcher from ITDR who led a study on the tourism trends of Vietnamese young people, said that Vietnam is amidst the golden population structure period with people aged from 15 to 35 making up 30% of its population.
"Young people are the generation with the most potential for tourism and a promising segment for the breakthrough of the country's smokeless industry," he said.
To young people, travelling is not simply about discovering a place with sightseeing but gaining experiences and looking for long-term meaningful values, Dang said.
With dynamism, youth, passion for travelling and exploring new things, Vietnamese young people have updated a series of interesting travel trends such as solo travel, check-in tourism, green tourism, charity tourism, or backpacking.
Dang's study found that Vietnamese young travellers usually choose destinations with beautiful and pristine natural landscapes to experience and explore with main activities such as check-in photography, camping, walking, mountain climbing, stream bathing, beach bathing, and team building.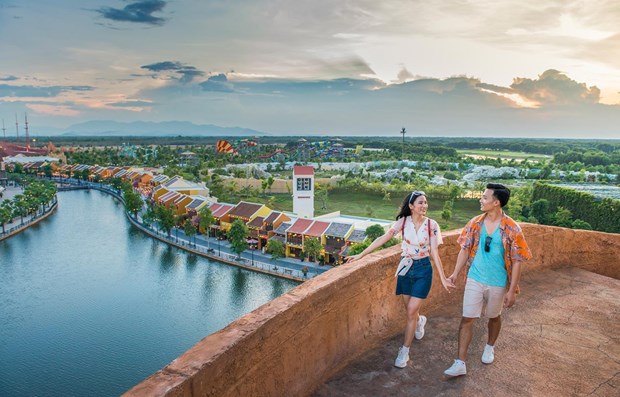 To young people, travelling is not simply about discovering a place with sightseeing but gaining experiences and looking for long-term meaningful values. ( Photo: VNA)
Big, bustling cities with festivals, musical shows, walking streets, and night markets also attract young travellers, he said.
According to experts, their spending level for a trip is usually not too high but they have high travelling demand, especially since they are willing to plan many trips in the year.
Young travellers are a source of tourists in the future as their travelling needs can last until they enter middle ages and old ages, so building a business strategy to promote the market share of young tourists is extremely important.
Young tourists usually care much about prices, so businesses also need to have an appropriate strategy to create tourism value chains, increase experiences to stimulate spending as well as keep attracting them.
In addition, instead of choosing a package tour, young people prefer self-designated schedules, customised tours, and book services online.
Therefore, localities and businesses need to invest more in digital transformation in business activities, and tourism management.
They are advised to actively conduct online communication activities through online platforms or social networks and increase digital experiences for young tourists during their trips./.
VNA