Ancient Champa antiques discovered in Phu Yen province
Many valuable ancient antiques and architectural imprints of the Champa culture have been found in the Dong Mieu area, Phu Hoa district, in the south-central coastal province of Phu Yen.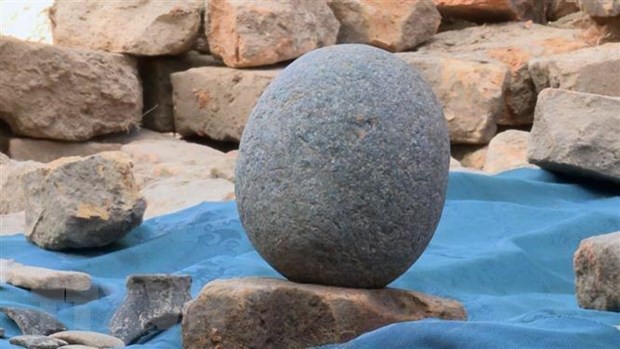 A discovered antique (Photo: VNA)
The information was released by Le The Vinh, director of Phu Yen provincial Museum.
The discovered antiques, dating back to the fourth century, included a refined-brick linga and a stone yoni as well as the imprints of the architecture of Cham towers.
Notably, all parts of the towers were built with brick materials and they are still quite intact. Meanwhile, the Cham towers in several other localities were made of stone in addition to bricks.
The excavated artifacts will be displayed at the Phu Yen provincial museum.
These findings and the existence of Thanh Ho National Archaeological Site (about 1km from Dong Mieu area) are very meaningful in the study of Champa culture and history.
Many architectural, art and archaeological antiques and works related to Champa culture have been discovered in Phu Yen province over the past years. Remarkably, Thap Nhan National Architectural and Art Relic was recognised by the Prime Minister as a special national relic site./.
NDO