Cambodia's trade grows 21.3% in 7 months
Cambodia's international trade hit 32.82 billion USD in the first seven months, up 21.3% year-on-year.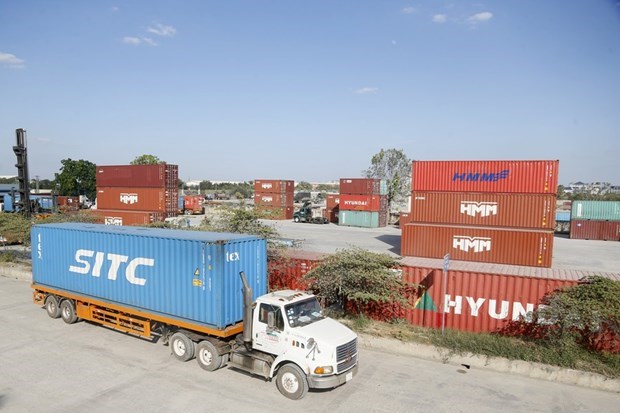 Hong Leng Huor port on the outskirts of Phnom Penh. (Source: english.news.cn)
According to the nation's General Department of Customs and Excise, during the period, the nation shipped 13.78 billion USD worth of products overseas, up 30.7% annually, while spending 19.05 billion USD on purchasing products from foreign nations, an annual rise of 15.4%.
Commodities such as garments, footwear and tourism goods accounted for nearly 50% of Cambodia's total exports.
China remained the largest trading partner of Cambodia with a bilateral trade volume of 6.97 billion USD, followed by the US with about 5.89 billion USD, Vietnam approximately 3.76 billion USD, and Thailand some 2.78 billion USD.
The US, meanwhile, was the biggest market for Cambodian goods, with Cambodia's export value to the country hitting 5.69 billion USD, increasing by 47.3% against the same period last year. Vietnam came second for buying products worth over 1.32 billion USD from Cambodia, and China came third with 701 million USD./.
VNA