Intersection of Ben Luc-Long Thanh Expressway, highway to accommodate six lanes
The investor of the intersection of Ben Luc – Long Thanh Expressway and city-based National Highway No.50 is proposed to build six lanes to synchronously connect it and the highway expansion project.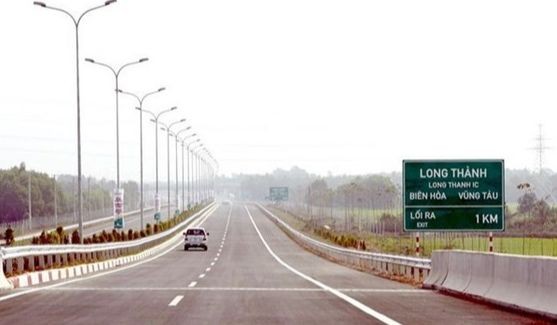 Long Thanh- Dau Giay expressway route (Photo: VNA)
Specifically, Director of the Municipal Department of Transport Tran Quang Lam suggested the project investor consider the investment of six lanes to synchronize the intersection with the construction and expansion of National Highway No.50 in Binh Chanh District.
In case of difficulties, the investor can make reports to submit to the Committee for Management of State Capital at Enterprises and the Ministry of Transport to unify with the People's Committee of HCMC to find solutions.
The intersections between the Ben Luc – Long Thanh Expressway with the streets of Nguyen Van Thao and Nguyen Huu Tho will be implemented synchronously in the first phase.
In the second phase, there will be additional branches according to the size of the completed intersections.
However, the traffic volume through the area is high triggering traffic congestion. Therefore, the Department of Transport of Ho Chi Minh City proposed relevant sides to study the investment of intersections with appropriate scale right at the beginning./.
By Quoc Hung- Translated by Huyen Huong (SGGP)