Long An approves VND 2 billion for trade promotion
Long An Provincial People's Committee has just approved VND 2 billion for the Trade Promotion Program in 2019.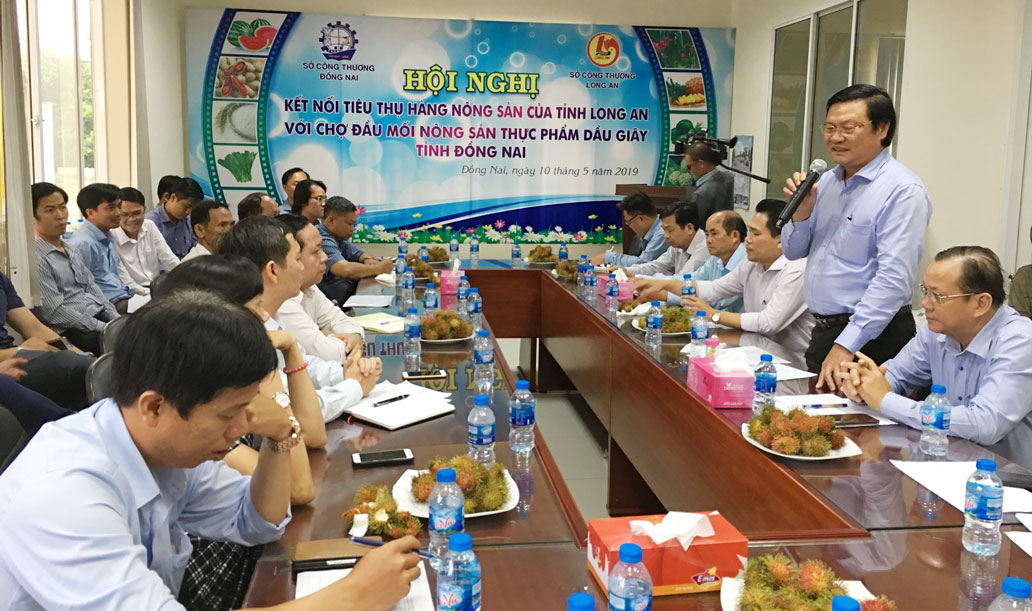 Long An Department of Industry and Trade supports enterprises and cooperatives to consume goods at Dau Giay market, Dong Nai province
The Department of Industry and Trade supports the Provincial People's Committee in state management as well as coordinate with the Support and Investment Promotion Center under the Department of Planning and Investment, relevant agencies and units in implementing trade promotion.
To be more specific, the 2019 program includes 4 main contents:
Firstly, the estimated budget of the Foreign trade promotion program is VND 200 million for supporting enterprises to participate in overseas fairs and exhibitions under the National trade promotion program. These are market survey programs and exhibitions and fairs in Japan, China, Korea and some ASEAN countries, etc.
Secondly, the domestic trade promotion program and export orientation is estimated at VND 813.1 million. The programs includes attending fairs and exhibitions with a budget of VND 344.2 million together with trading, market seeking and supply - demand connection with a budget of VND 468.9 million.
The third is "Vietnamese people give priority to using Vietnamese goods" campaign. This program has funds for trade promotion with a budget of VND 854 million. Accordingly, the funding is used to organize the Vietnam goods fair for rural and border areas as well as industrial zones and clusters in the province and support enterprises to participate in the Vietnamese goods fair outside the province.
Finally, other trade promotion programs have an estimated budget of VND 132.7 million, including trade promotion training; "Women start up, employment and connect businesses to introduce Vietnamese products" festival; support enterprises selling agricultural products and foodstuffs in district markets, and so on./.
By Mai Huong - Translated by Pham Ngan