Long An connects supply and demand of goods in Ho Chi Minh City and other provinces, cities in 2020
On September 24, at Phu Tho Stadium, Ho Chi Minh City, a conference was held to summarize the trade cooperation program for the period 2016-2020; connect supply and demand of goods between Ho Chi Minh City and other provinces, cities in 2020.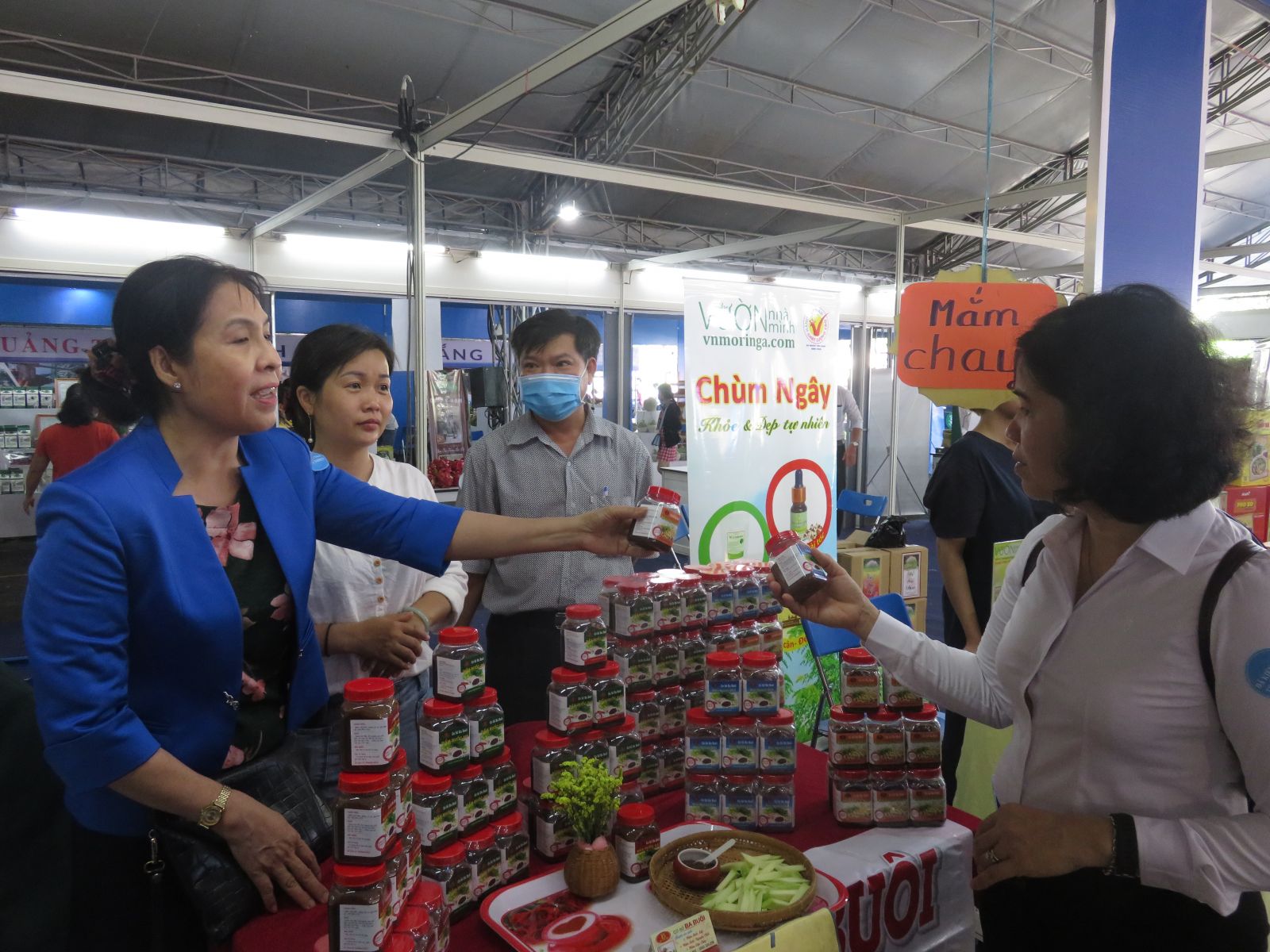 Products are displayed and promoted by the booth of Long An province
Director of the Department of Industry and Trade of Ho Chi Minh City - Bui Ta Hoang Vu assessed that, over 5 years of implementing trade cooperation, continuing to promote efficiency, creating a comprehensive, imprinting and widespreading power. This is a premise for the connection between supply and demand of goods to continue to be implemented in the period 2020-2025 in a more positive direction. From there, it helps businesses expand their market and market share, and collaborate to increase their competitiveness in production and trade. Besides, consumers have access to quality goods.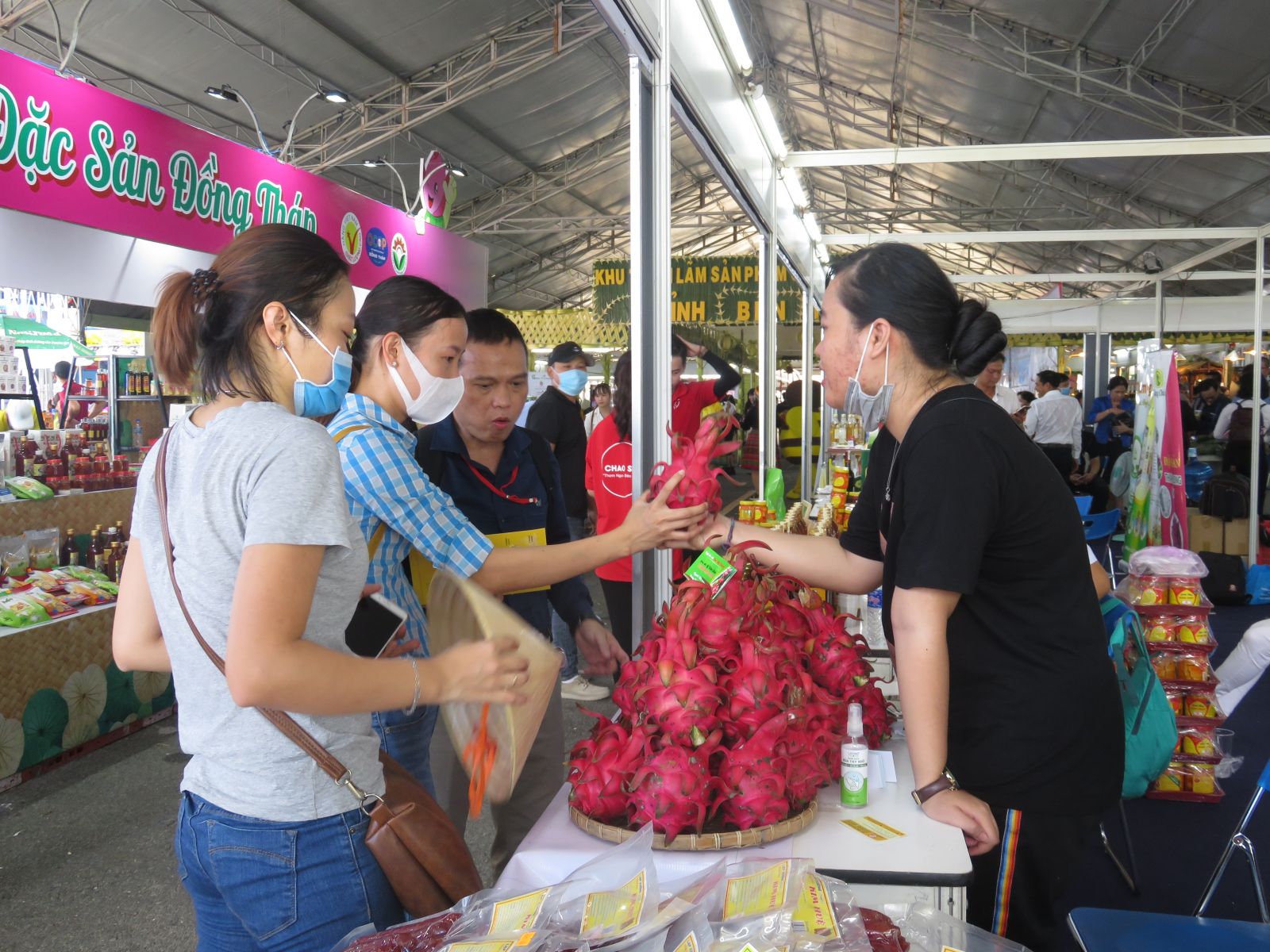 Many regional specialties are displayed and promoted at the conference
Like previous years, this year's conference continued to form supply chains from production to consumption between Ho Chi Minh City and localities nationwide. At the same time, it focuses on supporting regional specialty products, consumer industrial products, agricultural products and foodstuffs meeting safety standards, with traceability and products with export potential.
The conference also helps to find sources of specialties across the country to supply the Ho Chi Minh market, supplement the supply to stabilize the market, contribute to the campaign "Vietnamese people give priority to using Vietnamese goods" and promote market expansion for domestically produced goods with high quality and reasonable prices.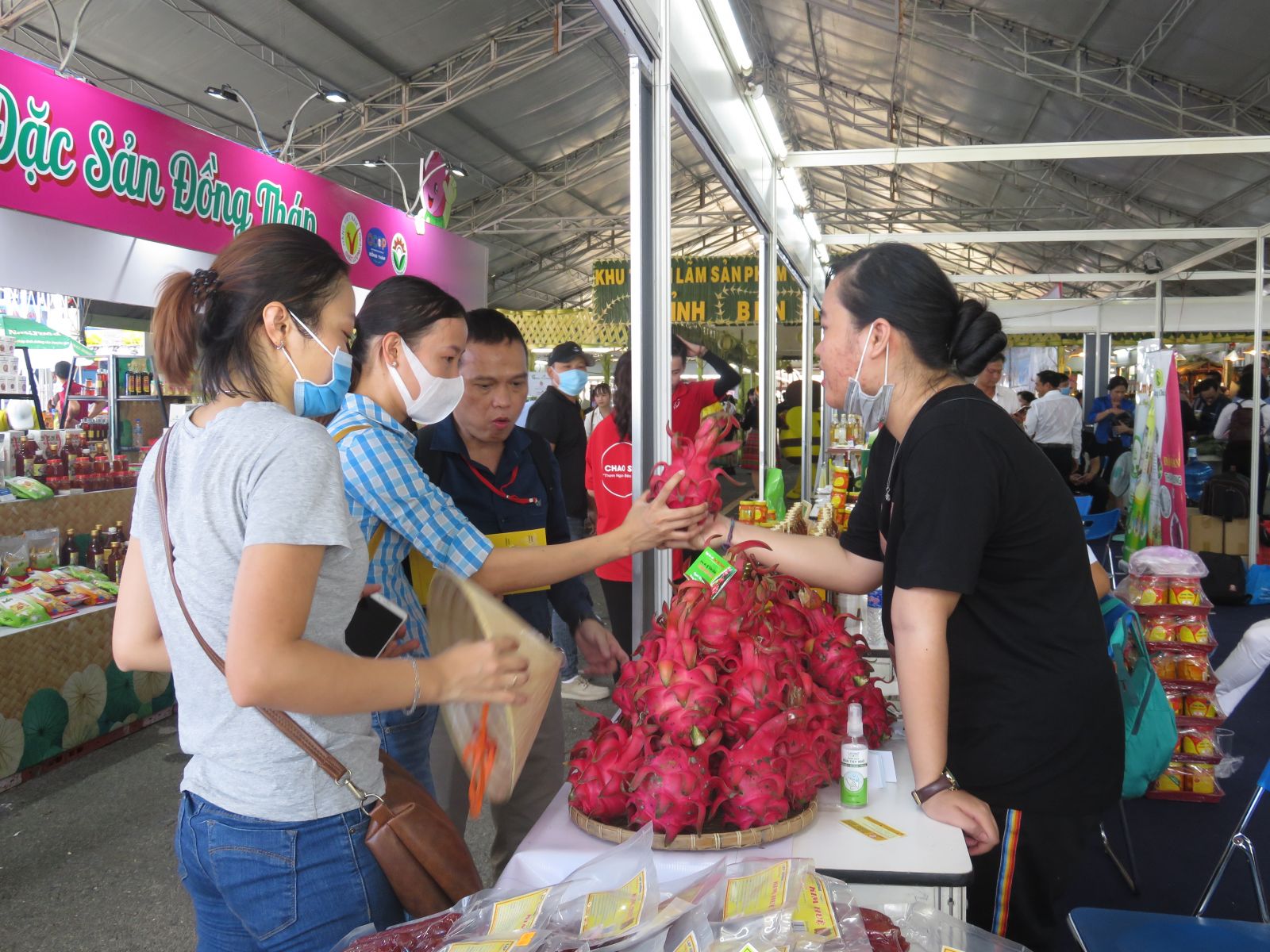 Customers learn about Long An typical products
Accordingly, the program Connecting Ho Chi Minh City's Supply - Demand with Provinces and Cities by 2020, more than 500 businesses from 47 provinces and cities registered to participate in the display, introduction and promotion of about 2,000 products. In Long An alone, there are nearly 20 businesses, cooperatives, and production facilities participating in promoting many products such as instant coffee, specialty rice, sausage, grilled spring rolls, fresh dragon fruit, and crispy dried dragon fruit, dried dragon fruit, honey, safe vegetables, etc.
A special feature at the conference was that the Organizing Committee arranged locations for 9 major distribution systems in Ho Chi Minh City, including Co.op, Satra, Lotte, Big C, Aeoncitimart, Aeon Vietnam, MM Mega Market, Green Department, Emart and import-export enterprises in provinces and cities need to connect with local businesses in order to find and bring standard products and ensure food safety into the distribution system.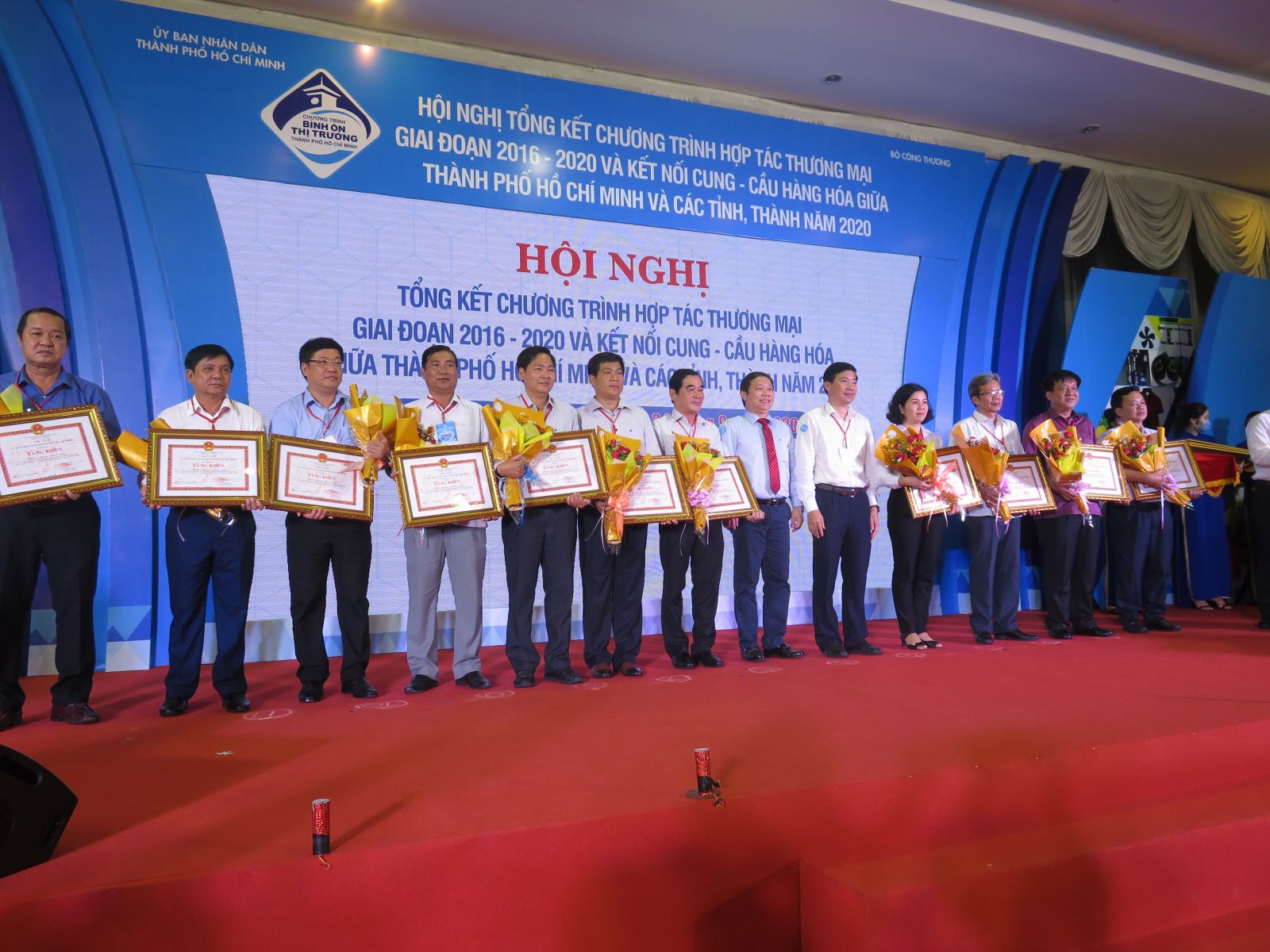 Ho Chi Minh City People's Committee awards Certificates of Merit to units actively implementing trade cooperation in the period 2016-2020
On this occasion, Long An Department of Industry and Trade is one of the units awarded the Certificate of Merit by the People's Committee of Ho Chi Minh City for actively implementing commercial cooperation in the period 2016-2020.
The program to connect supply and demand continues to take place until the end of September 27 at the Phu Tho Sports - Gymnasium Stadium, No. 01 Lu Gia street, Ward 15, District 11, Ho Chi Minh city./.
By Mai Huong – Translated by Duc Tam
Source: http://baolongan.vn/long-an-ket-noi-cung-cau-hang-hoa-tp-hcm-va-cac-tinh-thanh-nam-2020-a102960.html