Long An ranks 3rd on PCI list
In 2018, the Provincial Competitiveness Index (PCI) of the Mekong Delta province of Long An reached 68.09/100 points (an increase of 1.39 points compared to 2017), ranking 3/63 provinces and cities in the whole country, increasing 1 step compared to 2017.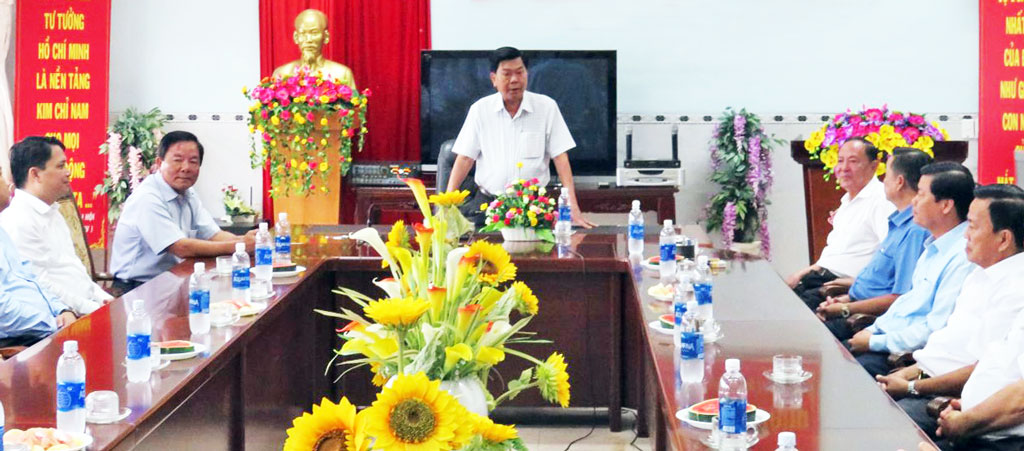 Long An provincial leaders visit businesses on the occasion of the Lunar New Year
To be more specific, Long An has the highest score in the Land Access Index with 7.76 points (7.34 points in 2017), followed by the Time Cost Index with 7.71 points (7.6 points in 2017), the lowest is the Labor Training Index with 6.3 points (6.06 points in 2017).
The PCI ranking was announced by the Vietnam Chamber of Commerce and Industry (VCCI) and the US Agency for International Development (USAID) on March 28.
In 2018, the report is based on responses from nearly 11,000 domestic private enterprises and more than 1,500 foreign invested enterprises in Vietnam.
In 2017, Long An' PCI achieved 66.7 points, ranking 4/63 provinces and cities in the good group. The result of 2018 shows that Long An is one of the localities with good economic management quality.
For many years, Long An has made efforts to create favorable conditions for businesses. At the present, the province drastically reforms administration, improves the business environment, synchronously invests in the transport infrastructure system to lure investments.
This year, the first position on the list of PCI belongs to Quang Ninh province. Coming in second, third, fourth and fifth are Dong Thap, Long An, Ben Tre and Da Nang, respectively. The lower half of the top 10 lists Binh Duong, Quang Nam, Vinh Long, Hanoi and HCMC./.
By Mai Huong - Translated by Pham Ngan