Ministry steps up scientific research for COVID-19 prevention
The Ministry of Science and Technology has said it is intensifying studies serving COVID-19 prevention and control, particularly those on vaccine production.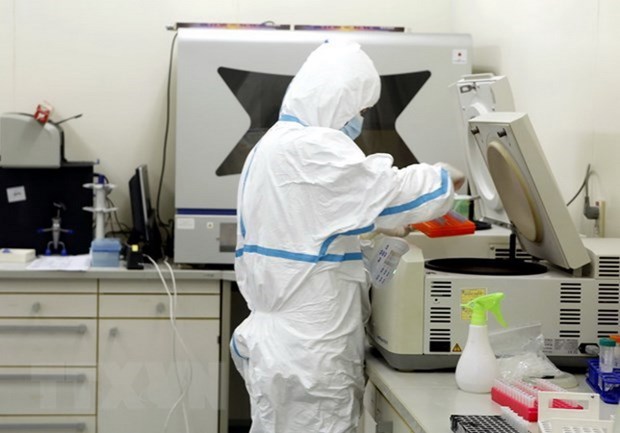 Testing samples to detect COVID-19 infection (Photo: VNA)
It will prioritise cooperation with competent agencies in Vietnam and international partnerships in the import, research and production of COVID-19 vaccines, it noted.
The body said it is also working with relevant units in offering information on the pandemic developments.
Since the first outbreak detected in Vietnam, the ministry has joined scientists to conduct studies on epidemiology, virology, treatment regimens, especially the production of the virus test kits. Such work laid the basis for current mass production of the kits.
Vietnam logged three more COVID-19 cases on February 23 morning, raising the country's total community infections to 1,496, according to the National Steering Committee for COVID-19 Prevention and Control.
Vietnam is one of the 40 countries that have conducted human trials of a COVID-19 vaccine. The nation expects to have 80 percent of its population vaccinated against COVID-19. However, the current supply allows the country to inject only 20 percent of the population in 2021-2022, targeting 95 percent of those vulnerable to virus infection./.
VNA