Miss Vam River contest 2022 launched
On August 2, the Department of Culture, Sports and Tourism in collaboration with Universe Media Vietnam Co., Ltd. held a press conference to introduce and announce the Miss Vam River 2022 contest. This is an activity within the framework of Culture - Tourism Week in Long An province in 2022, it contributes to creating highlights, introducing and promoting Long An's cultural and tourism images.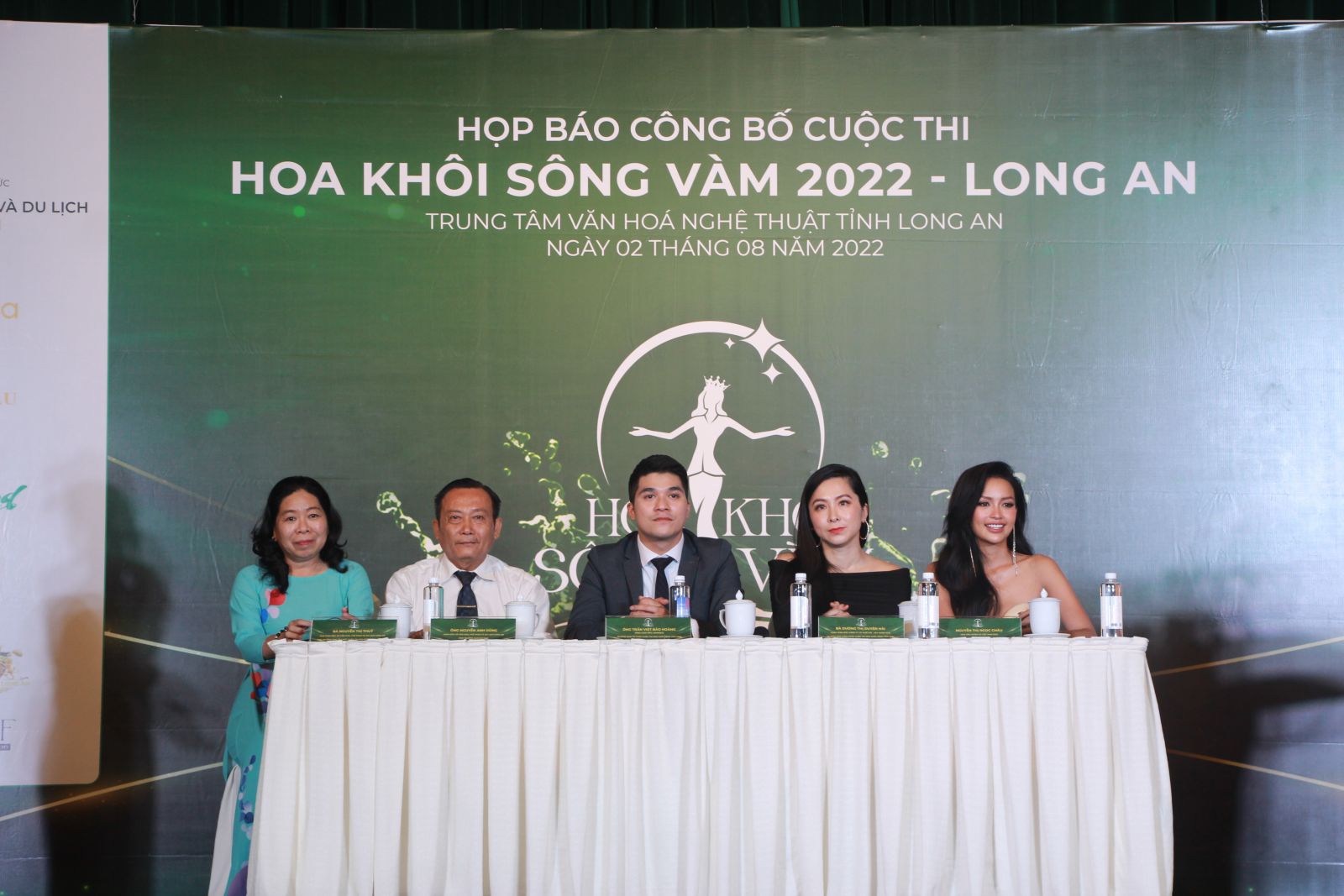 Representatives of the Steering Committee, the Organizing Committee and the Jury of the Miss Vam River contest answer the interview at the press conference
Miss Vam River 2022 is a beauty contest to seek and honor typical faces, representing the beauty of girls in the South. Miss Universe Vietnam 2022 - Nguyen Thi Ngoc Chau, the second-best of Vietnam Universe 2019 - Nguyen Huynh Kim Duyen, the second-best of Vietnam Universe 2022 - Huynh Pham Thuy Tien was invited to join the jury of the Miss Universe Vietnam contest 2022.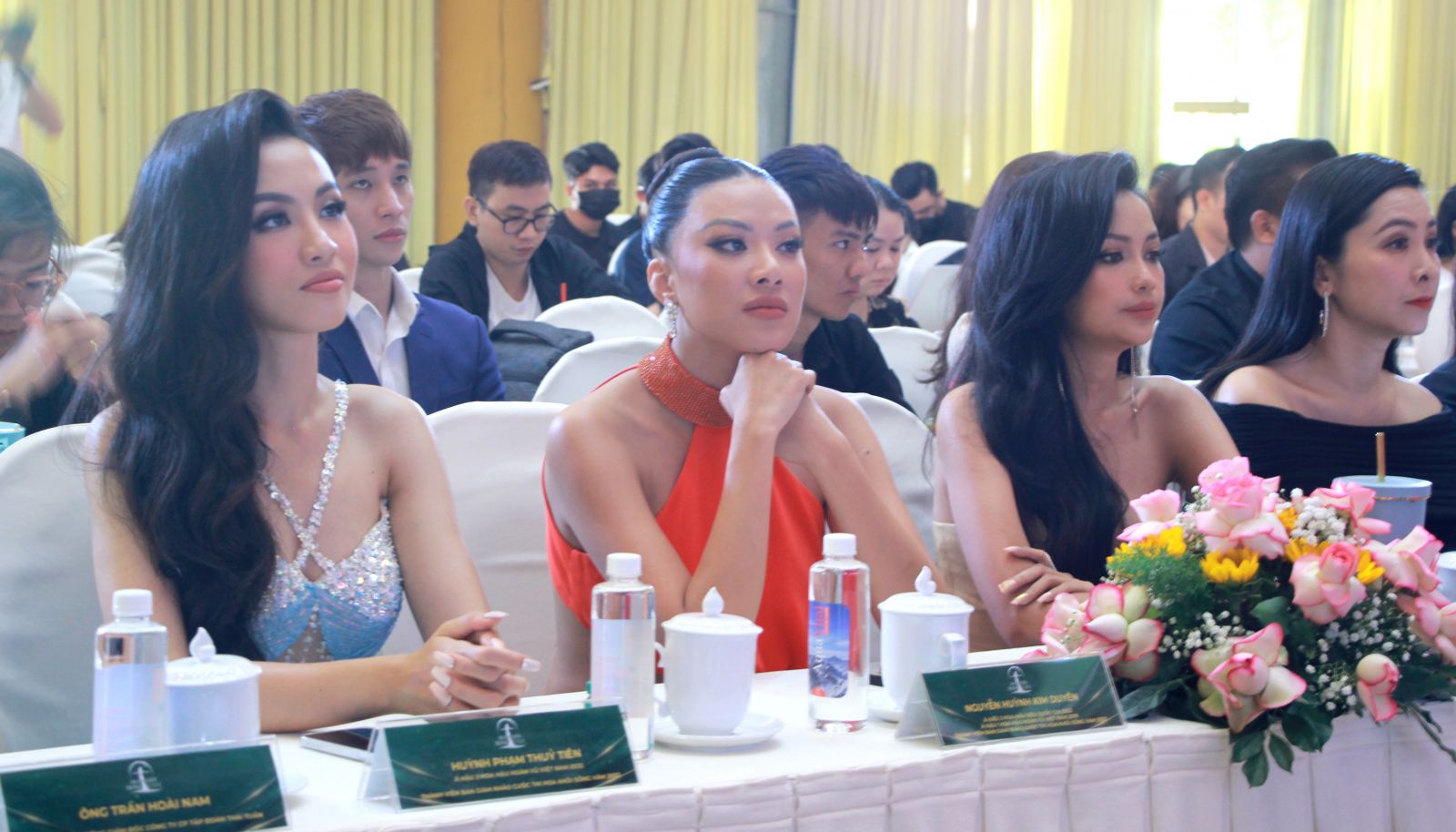 Representative of the Jury of the Miss Vam River contest 2022
The contest will take place from August 2 to September 18 with 2 rounds of preliminary and final exams. The preliminary round took place at the Provincial Arts and Culture Center and a number of universities and colleges in Ho Chi Minh City. The jury will select the 25 best contestants to enter the final round from September 10 to September 18. On the final night of September 18 at Khang Thong Entertainment Complex, the contestants will participate in 4 contests such as evening dress show, style costume show, ao dai performance and how to respond to the jury's questions.
The 3 most deserving contestants will receive the titles: Miss Vam River 2022, the first second-best Vam River 2022, the second second-best Vam River 2022. The chosen Miss and the second-best are expected to participate in art programs, clip promoting Long An tourism, so on to contribute to bringing the image of Long An culture and tourism closer to tourists near and far.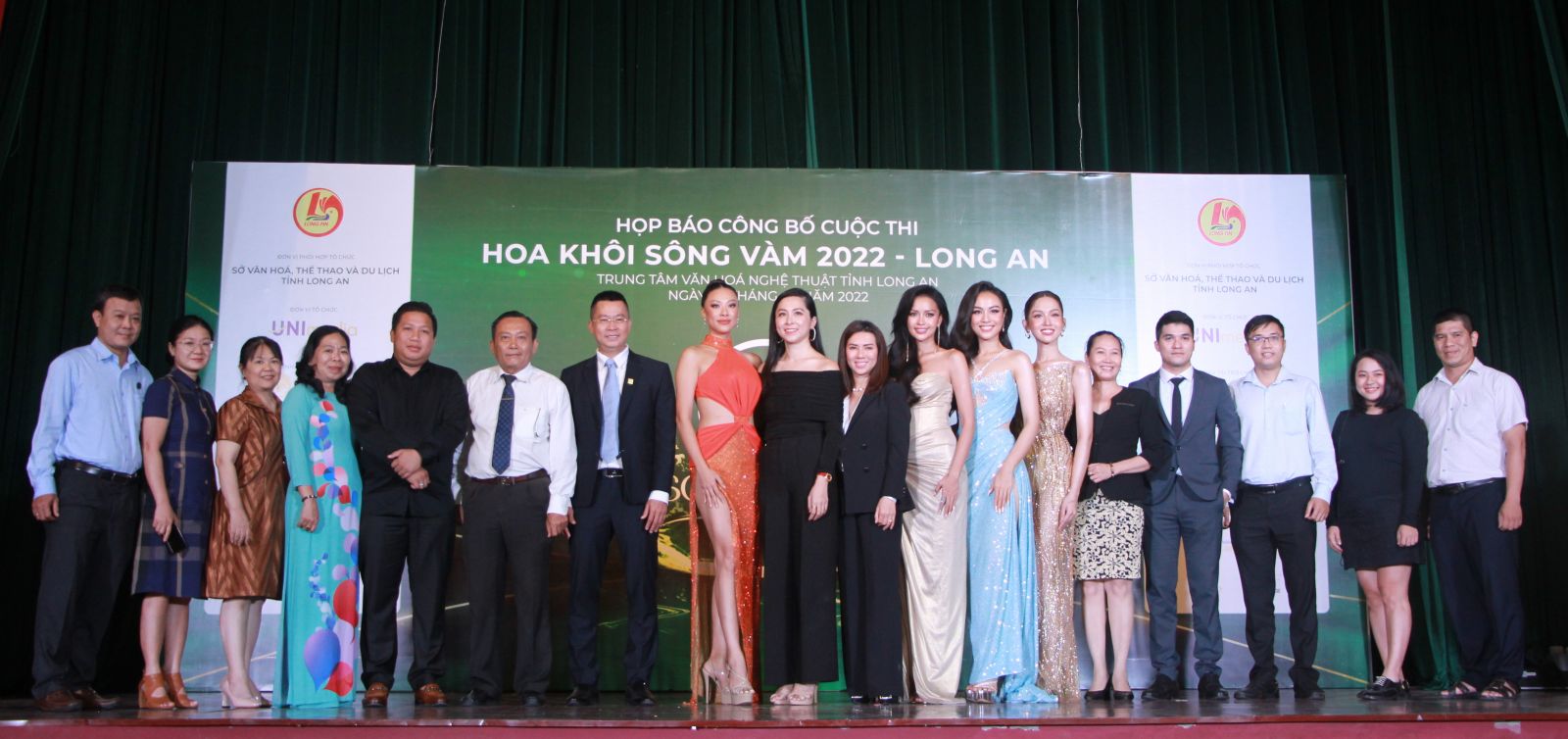 The Steering Committee, Organizing Committee and Jury of the Miss Vam River contest take souvenir photos at the press conference
Females aged from 18 to 27, living and working throughout the South can register to participate if they meet the following requirements: have a high school diploma or higher or an equivalent degree in a foreign country; having a height of 1.60 meters or more; unmarried, not registre the married certificate, have not given birth; no criminal record and no criminal record.
Registration documents include application form for the contest according to the form from the Organizing Committee, 2 full body photos of size 10x15 centenimeters taken within the past 3 months from the date of submission, 1 copy of ID card or passport, sample curriculum vitae, certificates, relevant degrees.
Candidates can send their application documents to email Tuyensinh@unicorp.vn or contact phone number 0904130130 and official Fanpage https://facebook.com/hoakhoisongvam for support./.
By Que Lam – Translated by Duc Tam
Source: https://baolongan.vn/khoi-dong-cuoc-thi-hoa-khoi-song-vam-2022-a139460.html