Over 222 million USD set to be disbursed for North-South expressway project in June
More than 5.22 trillion VND (over 222.6 million USD) are set to be disbursed for component projects of the North-South expressway project in June, including more than 1.6 trillion VND in the first stage and the remainder in the second stage, reported the Transport Ministry's Department of Planning and Investment.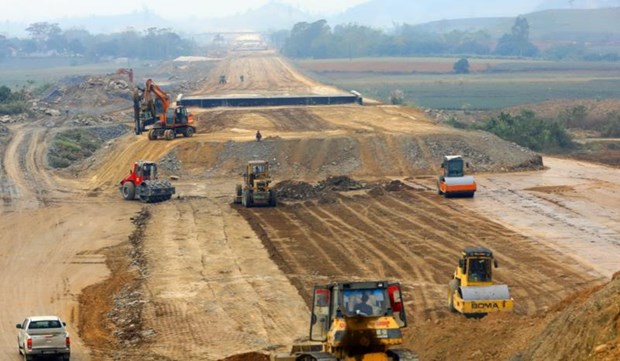 Illustrative image (Photo: vneconomy.vn)
Since the beginning of 2023, the ministry disbursed around 28.6 trillion VND, or 30% of the yearly plan, higher than the country's average of 15.65%.
This year, the Prime Minister assigned the Ministry of Transport to disburse a total amount of over 94.16 trillion VND in public investment, which is the biggest sum allocated to the ministry so far.
According to the ministry's leaders and economists, it is a challenge for the ministry to fully disburse the sum, hence it requires breakthrough ways and solutions, especially amid potential risks related to the deployment of projects.
In addition to the volatile increase in raw material prices that can lead to a shortage of supply when the ministry is embarking on numerous large-scale projects in several areas, experts also believed that ground clearance remains a complex task that could affect the progress of the projects./.
VNA