PM urges to make e-commerce healthier
In his directive, Vietnamese Prime Minister Pham Minh Chinh urged to make e-commerce healthier.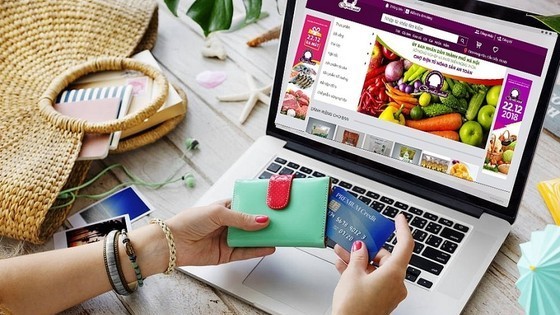 According to the Directive No. 18/CT-TTg on promoting connectivity and data sharing for e-commerce development, combating tax loss, and ensuring monetary security signed by Prime Minister Pham Minh Chinh on May 30, the rapid development of the e-commerce market has posed significant challenges in the management of e-commerce business, tax administration, ensuring the principle of fairness, risk management based on the large database platform.
With an e-commerce growth rate of 20 percent a year, Vietnam is ranked in the top 5 countries with the world's leading e-commerce growth rate. According to the forecast of the Vietnam E-commerce Association, Vietnam's e-commerce market could reach US$49 billion by 2025 while Google forecast that the Southeast Asian country's e-commerce market could achieve $57 billion.
Although the growth is quite positive, according to experts, Vietnam's e-commerce market still faces many big obstacles in issues including online payment, order fulfillment, attracting foreign investment, developing development of human resources, the gap in e-commerce access between localities and the incomplete legal environment.
In particular, the increase in e-commerce activities through the environment of social networks such as Facebook, Zalo, and TikTok in recent years has made people worry as it can result in fraud; trading in counterfeit goods, counterfeit consumer goods which are of inferior quality, made or sold under another's brand name without the brand owner's authorization, poor quality goods and tax evasion.
In order to solve those problems, in his Directive 18, the Prime Minister asked the Ministry of Finance to develop a detailed plan for connecting and sharing data with the Ministry of Industry and Trade, the Ministry of Information and Communications, the Ministry of Public Security, the State Bank of Vietnam and related agencies to strengthen tax management for e-commerce business activities, cross-border digital products and services.
The ministries must complete the plan no later than the third quarter of 2023. Economic experts said there should be clear legal sanctions to bind the responsibility of e-commerce platforms such as Shopee, Lazada, Tiki, and TikTok Shop to manage e-commerce activities effectively.
Currently, the Ministry of Public Security has issued more than 81 million electronic citizen IDs with chips and about 30 million electronic identity accounts. If the data connection goes well, it can reduce the above-mentioned problems when performing e-commerce transactions. That will also help e-commerce floors have information on sellers and buyers to take responsibility and appropriate solutions when problems occur. Consumers will also trust e-commerce platforms when buying items from e-commerce platforms.
E-commerce is a trend associated with the digital economy and digital society. In the immediate future, to guarantee benefits for consumers, the authorities must closely coordinate in the management as well as in the development of mechanisms and development roadmaps for the local e-commerce market.
Responsible agencies must well carry out interconnectivity, data management and analysis, data sharing, reduction of administrative procedures, and increase in transparent operation for the healthy development of e-commerce trading - the mainstay of the digital economy in the coming time./.
By Tran Luu – Translated By Anh Quan(SGGP)