Related agencies jointly works on food safety and hygiene
The Department of Agriculture and Rural Development in the Mekong delta province of Long An March 9 held a meeting to review its task in food safety & hygiene and the 2018 plan. The meeting was chaired by deputy chairman of People's Committee – Pham Van Canh.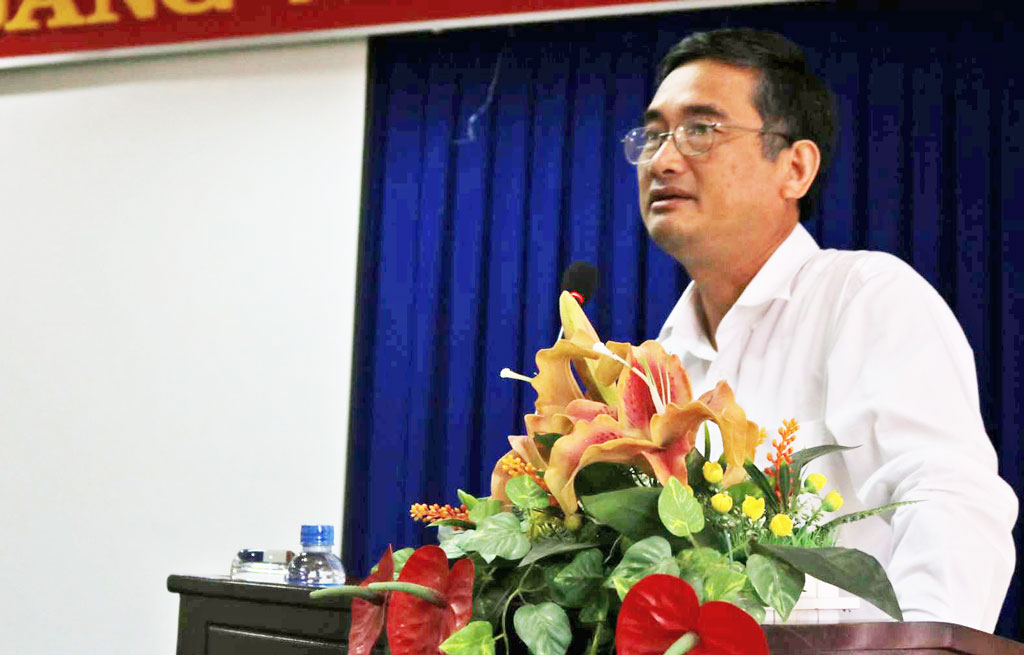 Deputy Chairman of People's Committee in Long An Pham Van Canh speaks at the meeting
The provincial People' Committee and related agencies jointly popularized information of the issue amongst residents and producers with the aim to improve their responsibility and awareness by several ways to achieve its target in food safety.
So far, there have been nine safe food chains and nine stores to sell safe food to consumers. In 2017, tests were carried out from 2,600 collected samples with 45 samples acquiring pesticide residues while 30 other samples of agricultural, forestry and aquatic failing to meet food safety requirements. Subsequently, inspectors issued fines to 189 case collecting VND1.2 billion ($52,691).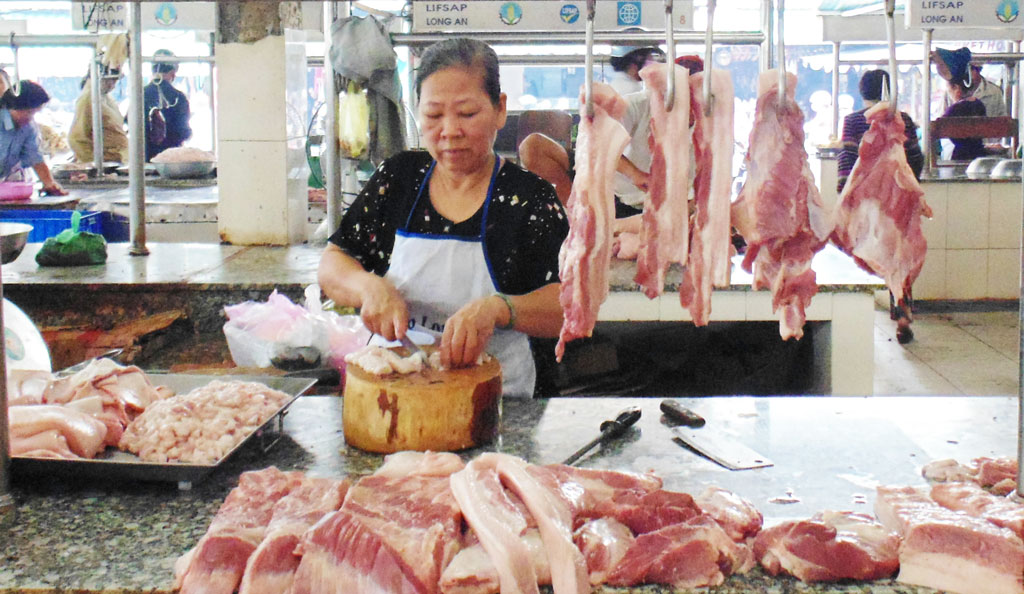 A pork booth in Long An. In 2018, inspectors will enhance supervision to ensure food safety
Still, there has been limits in agricultural materials and food safety. Cooperation between departments and localities is not regular so few cases of violations have been discovered; worse, some local administrations neglected food safety inspection. Very a few people take heed to food safety.
This year, the province confirms to focus on implementing food safety & hygiene in agriculture sector. Deputy Chairman of People's Committee Pham Van Canh directed agencies and local governments to enhance supervision. He asked to set up measures against violation as well as increase information of law and handle violations.
Moreover, he ordered to develop hi-tech agriculture connected with supermarkets to consume safe agricultural produce.
On the occasion, the Department of Agriculture and rural Development presented certificates of merit to three teams and four individuals that have gained achievements in implementation of action month for food safety in 2017./.
By Thanh My – Translated by Uyen Phuong