Strong earthquake hits southern Philippines
A 6.4-magnitude quake hit Mindanao in the south of the Philippines on October 16.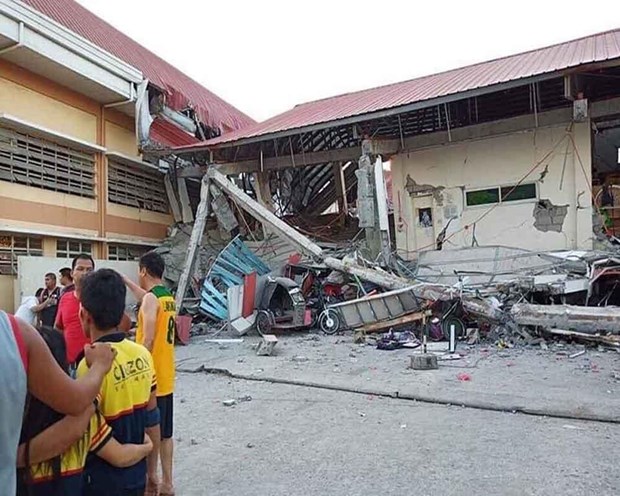 A workshop is damaged after a quake in the Philippines (Illustrative image. Source: The Pioneer)
There were no immediate reports of casualties from the earthquake.
The United States Geological Survey (USGS) said the quake struck 69km north-northwest of General Santos, Mindanao.
No tsunami warning was issued after the earthquake by the Hawaii-based Pacific Tsunami Warning Centre.
The Philippines is regularly hit by quakes as the country is on the Pacific "Ring of Fire," a horse-shoe shaped band of volcanoes and fault lines circling the edges of the Pacific Ocean./.
VNA