Supporting loans to workers working abroad under contracts
Long An Provincial People's Council has just approved a Resolution on policies to support loans for workers working abroad under contracts in the province in the period of 2020 - 2025.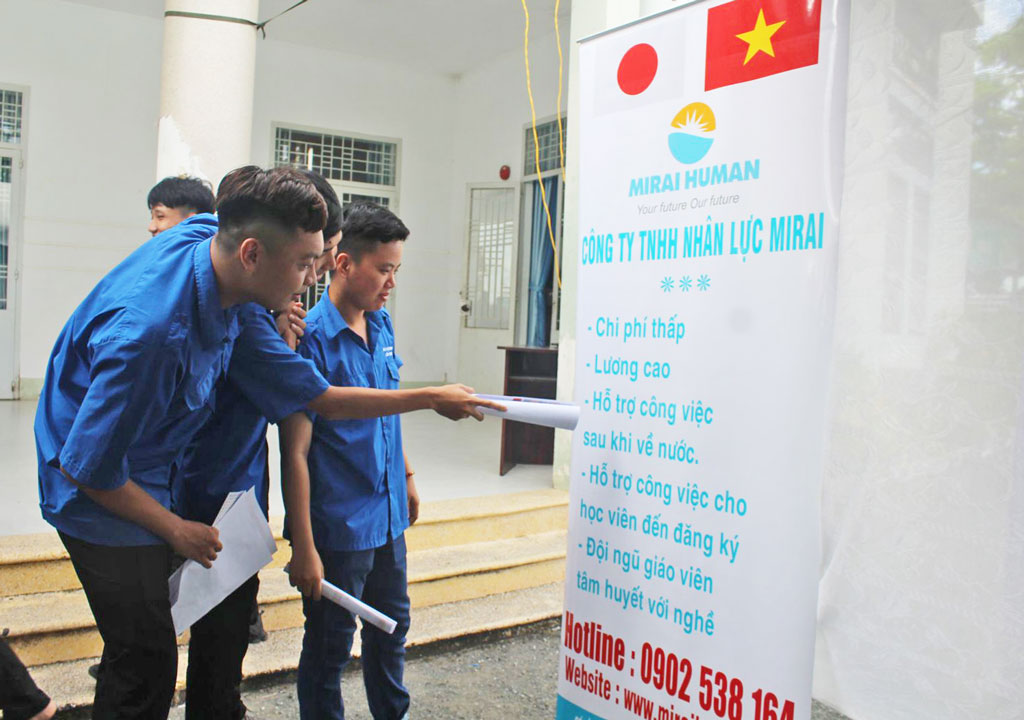 Workers find out about labor export
This Resolution prescribes the policy of loan support for workers with permanent residence in Long An province who wish to work abroad under contracts.
Accordingly, the resolution applies to different objects. Specifically, the 1st group includes ethnic minority workers; people of poor and near poor households or households whose agricultural land is recovered; relatives of people with meritorious services to the revolution. The 2nd group consists of demobilized soldiers and police, people from economically disadvantaged households that are considered and certified by the People's Committees of communes, wards and townships.
The maximum loan is 100% of expenses for working abroad under contracts signed between workers and service enterprises or non-business organizations sending workers to work abroad after deducting loans from central capital. In particular, the 1st group does not exceed 50 million VND per person, the 2nd group does not exceed 150 million VND per person. The two groups do not need loan security assets. The lending interest rate for the 1st group is equal to the lending interest rate for poor households in each period set by the Government and the Prime Minister. The lending interest rate for the 2nd group is 130 percent of the lending interest rate for the 1st group.
In addition to the central capital, the province annually allocates a part of entrusted funds to the provincial Social Policy Bank to lend workers working abroad under contracts. Besides, the province also mobilizes capital from enterprises that are entrusted to the provincial Bank for Social Policy to meet the borrowing needs of workers wishing to work abroad.
The target of the policy is to support workers to meet the cost conditions to participate in overseas labor markets, especially the markets that bring high incomes corresponding to high initial costs such as Japan and Korea, etc.
In 2019, the whole province has 479 workers in Japan, Taiwan and Korea; most of them are in Duc Hoa and Duc Hue districts./.
By Le Ngoc - Translated by Pham Ngan
Source: http://baolongan.vn/ho-tro-vay-vo-n-cho-nguo-i-lao-do-ng-la-m-vie-c-o-nuo-c-ngoa-i-theo-ho-p-do-ng-a87050.html