Up to April 3, Long An has 271 cases completed concentrated isolation
Up to April 3, Long An has had 271 cases that completed the concentrated isolation.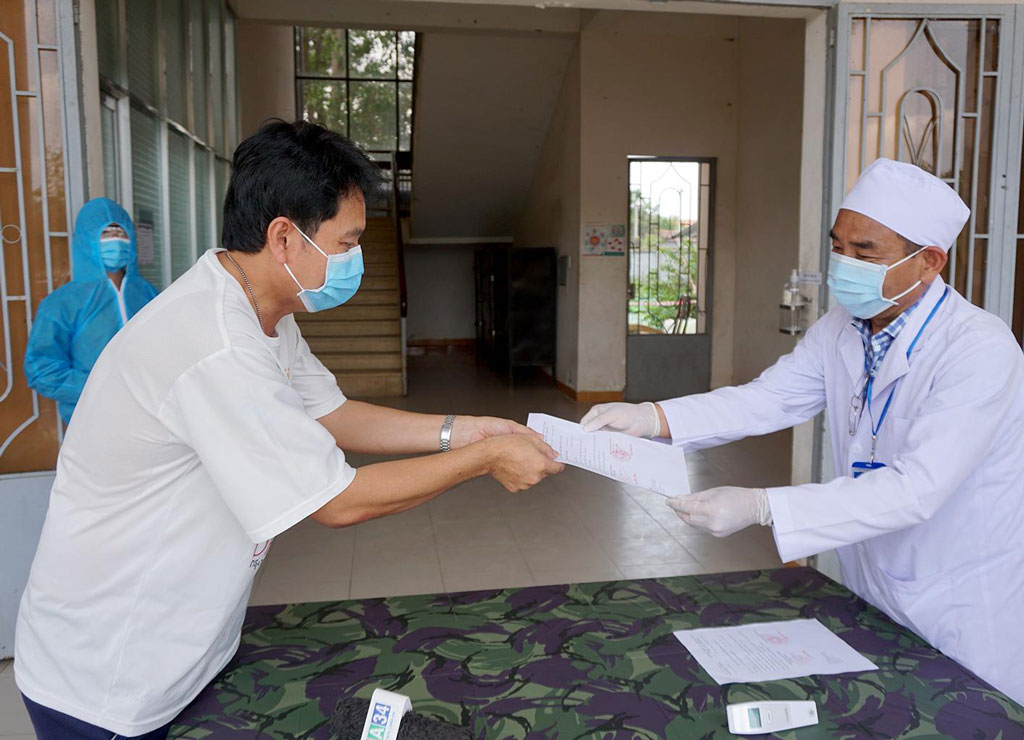 The medical staff gives the certificate of completion of concentrated isolation
According to the statistics of the Health sector, up to the morning of April 3, the whole province of Long An isolated 2,215 cases. Accordingly, 1,712 cases have been isolated at the locality, the company and the residence, of which 1,623 have passed 14 days; 89 cases have been isolated at locality, residence and company.
Among 503 cases in concentrated isolation facilities, 271 cases have passed 14 days with stable health; 232 people have been still in isolation - these are people from other countries entering Vietnam or related to the Covid-19 epidemic.
Besides, among 32 cases isolated in health facilities, 18 cases have completed concentrated isolation, 14 cases have been under health monitoring. In addition, the province received 17 cases who had completed the concentrated isolation in other provinces to the locality.
The whole province has 5 concentrated isolation places, located at the provincial Military School incorporating a 100-bed field hospital; Moc Hoa Infantry Company; Duc Hue Infantry Company; Vinh Hung Infantry Company and Team K73 Barracks in Kien Tuong town.
Currently, Long An has not recorded cases of Covid-19 infection. In order to be ready to serve disease prevention, the province surveyed and prepared to deploy 13 more concentrated isolation areas with a scale of 5,000 people. Currently, departments, agencies and local authorities urgently repair and purchase facilities, prepare human resources to be ready to receive people to quarantine (if any)./.
By Ngoc Man - Translated by Pham Ngan
Source: http://baolongan.vn/den-ngay-03-4-long-an-co-271-nguoi-hoan-thanh-cach-ly-tap-trung-a92940.html