Vietnam attends Moscow international tourism fair
Vietnam tourism body and travel agencies have been taking part in the 25th Moscow International Travel & Tourism Exhibition (MIIT), which opened on March 13 in the Russian capital.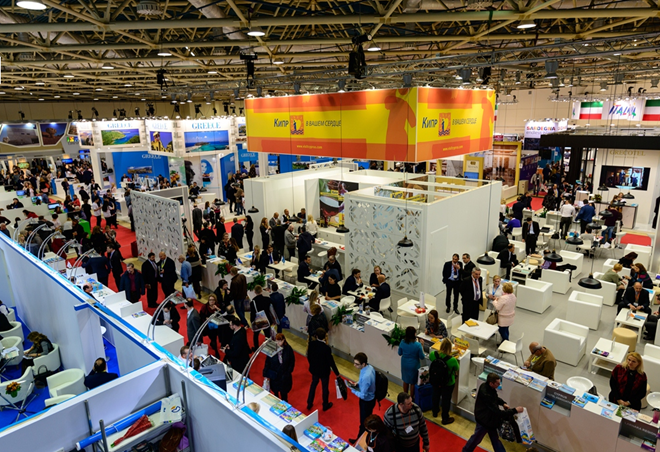 Scene at the MITT 2018 (Photo: mitt.ru)
The MIIT is among the biggest tourism expos in the world, consisting of hundreds of seminars and press conferences.
The Vietnamese space at the three-day event features stalls operated by the Vietnam National Administration of Tourism (VNAT), Vietnam Airlines and locally-well-known travel companies, such as Viettravel and Saigon Tourists.
Vietnam Airlines is displaying its Dreamliner Boeing 787 – 9, which will be used for the carrier's Vietnam – Moscow route from March 27.
Speaking at the event, Vietnamese Ambassador to Russia Ngo Duc Manh said cooperation between the VNAT and other Vietnamese representatives at the event plays an important role in introducing Vietnamese tourism to foreigners.
The VNAT sees Russia as a key tourism market. Vietnam is viewed as a safe and friendly destination with sandy beaches, sunny weather and high-end resorts, and rich culture and gastronomy that can attract Russian visitors.
According to the VNAT, the number of Russian tourists to Vietnam grows an average of 30 percent annually, with total arrivals expected to reach 1 million by 2020.
Over 2.86 million foreigners were estimated to visit Vietnam in January and February, up 29.7 percent from the same period in 2017, according to the General Statistics Office of Vietnam.
The Vietnam National Administration of Tourism said it aims to serve between 15 and 17 million foreigners and 78 million domestic travellers this year, with total revenue expected to hit 620 trillion VND (27.28 billion USD), up 21.35 percent on year./.
VNA