Workshop promotes development of e-Government, online public services
A national workshop on developing e-Government and an online public service portal towards digital government was jointly held by the Vietnam Digital Media Association and the International Data Group (IDG) in Vietnam on September 17 in Ho Chi Minh City.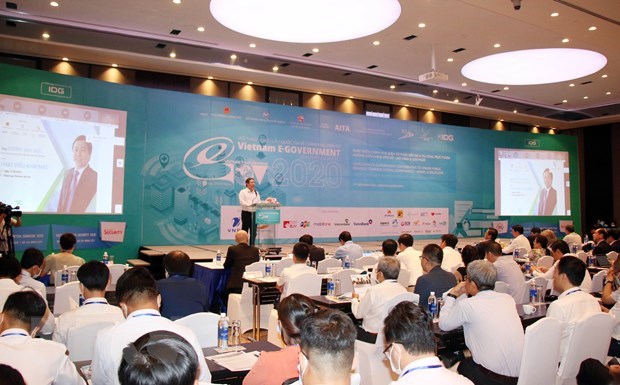 At the workshop (Photo: VNA)
Speaking at the event, which was the 15th of its kind, Ngo Hai Phan, Director of the Government Office's Administrative Procedure Control Department, said ministries, sectors, and localities have been deploying online public services and the quality of administrative procedures has improved, with 97.3 percent completed on time.
The rate of administrative procedure provision via electronic platforms has increased rapidly, especially at ministries.
According to the e-Government development rankings of the UN, Vietnam has risen two places to 86th among 193 countries worldwide, 24th among 47 countries in Asia, and sixth among 11 countries in Southeast Asia.
Experts said Vietnam needs to complete its roadmap and select suitable solutions to realise its goal of being fourth in Southeast Asia and 70th in the world by 2025.
According to Phan, after nine months of operations, the national public service portal has provided 1,194 online public services, with 6,842 administrative procedures at the four levels of administration.
The online payment system responds to payments for the accounts of 38 out of 46 banks, and has processed 13,600 transactions.
The national public service portal has also posted over 60 million visits, with more than 235,000 accounts registered.
Experts and businesses shared new technologies, processes, and experience in applying technologies in developed countries at the workshop, and introduced information technology products and services involved with roadmaps and projects for developing e-Government and digital government in Vietnam./.
VNA